The Tower Arcana
In order to gain access to this Social Link you'll need to raise your Strength SL with Yuko to 4. She'll then tell you about a monk that frequents night clubs one day when you speak to her. After she tells you about this man you'll want to head to Club Escapade during the Evening Hours Wed - Sunday. You need to have your Courage at "Tough" or better before the Monk will even take you seriously.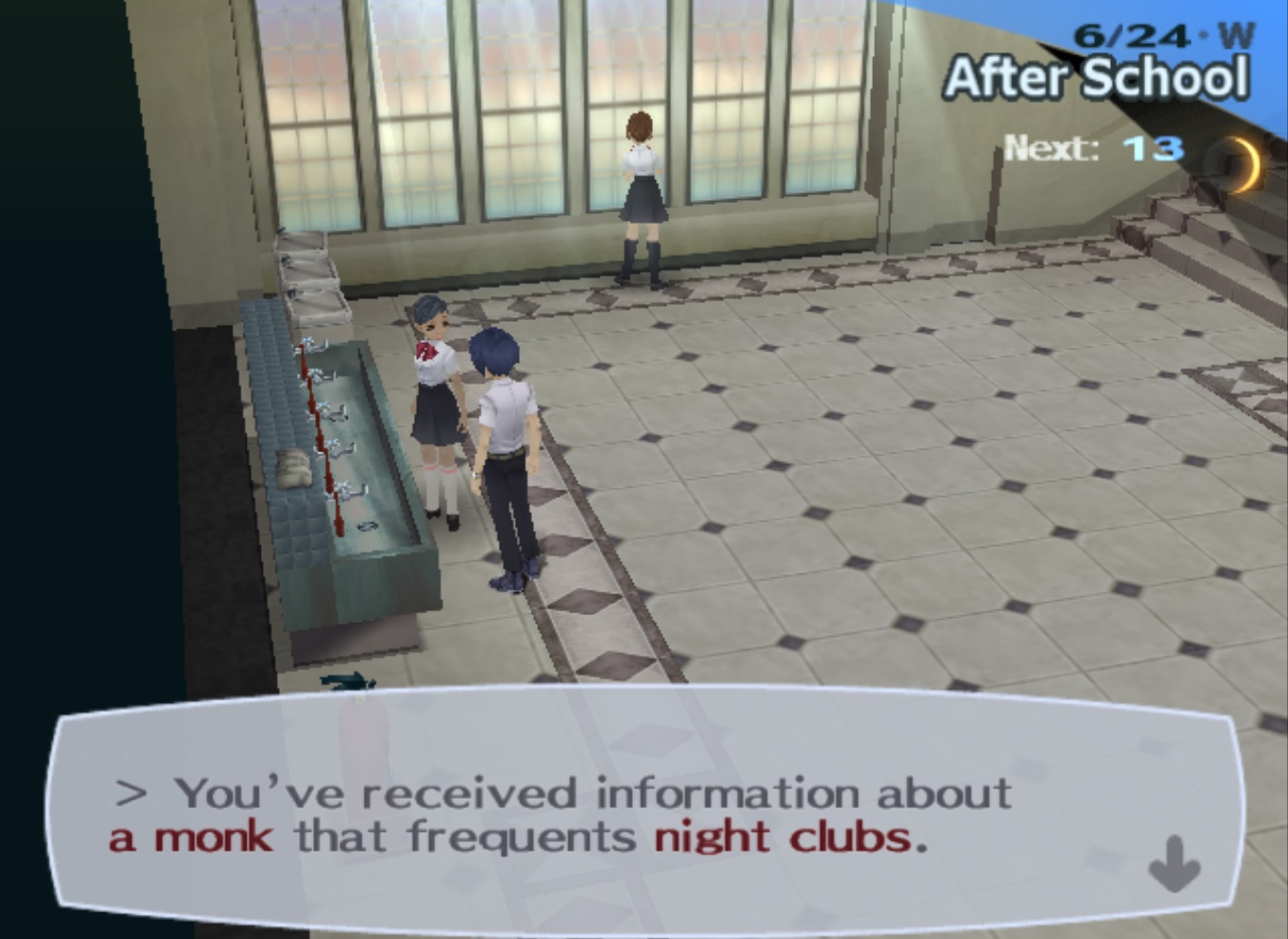 If your Courage is high enough the Monk will demand a drink from you. Head down to the Barkeeper and speak with him, he tells you that if you get everyone in the club a drink first then he'll serve the Monk upstairs. Now, here's the order of answers for his next set of questions involving drink orders...
1. Bloody Mary
2. Margarita
3. Screwdriver
4. Oolong
After you finish the drink orders you'll be able to talk to the Monk and begin the Social Link.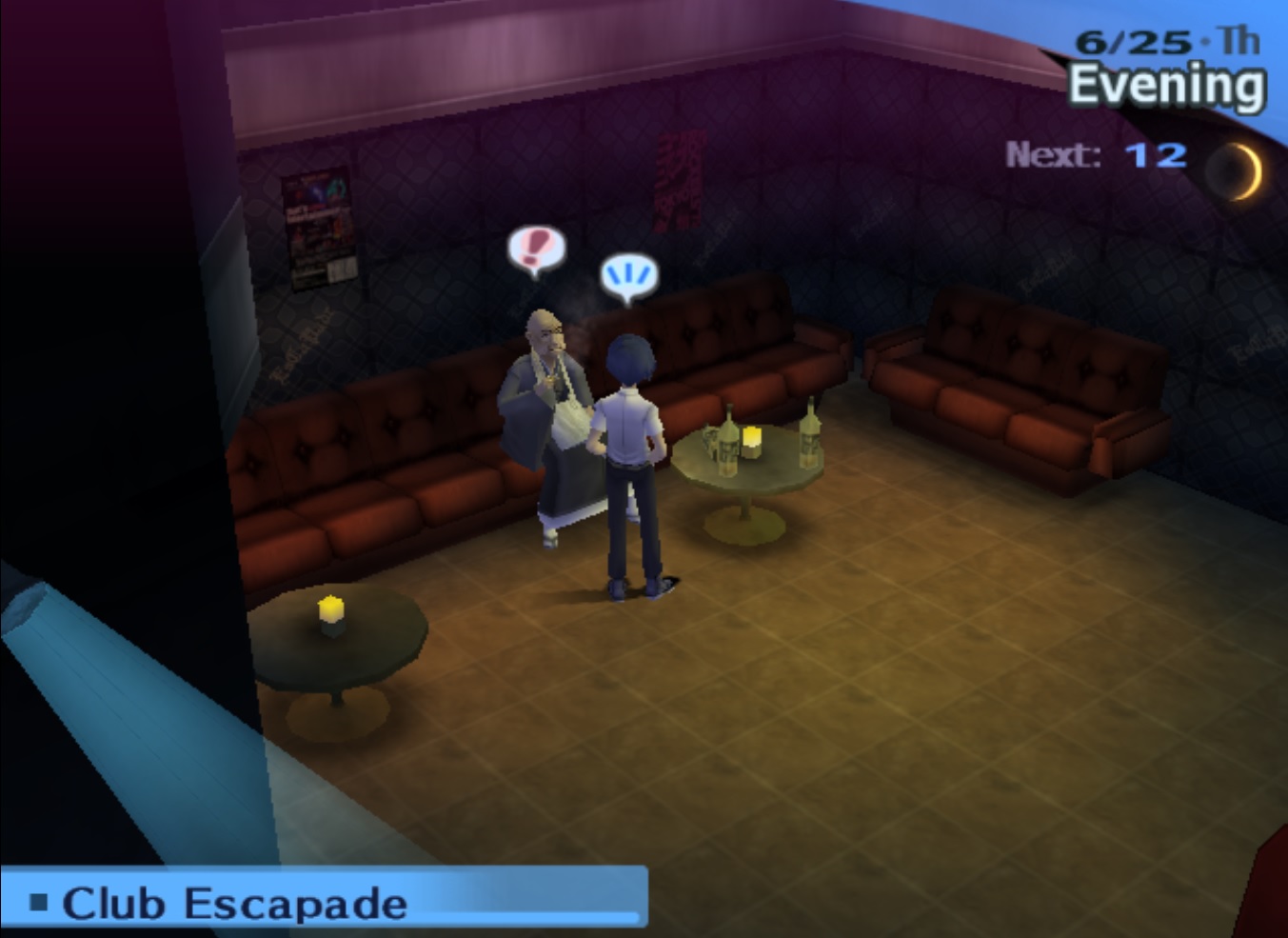 While raising a Social Link you'll be given story cutscenes where you'll have to answer questions. The answers to each of these questions is different depending on the person and the situation. What you usually need to try and do is pick an answer that reflects their personality. Here's a cheat sheet for each Social Link rank of the Tower Arcana and what to say.
Rank 1: Automatically earned
Rank 2: None of your business - Sorry, um?
Rank 3: I don't have any friends
Rank 4: Yea that might look cool
Rank 5: I have enough - Yes
Rank 6: You should go home - What about the others?
Rank 7: I don't think you should
Rank 8: Dad? - None of your business - Anything - Are you running away?
Rank 9: Anything - Anything - Anything
Rank 10: Automatically earned
For completing this Social Link you'll be rewarded with the ability to fuse the Persona Chi You through normal or Triangular fusion.
Fool
Magician
Priestess
Empress
Emperor
Hierophant
Lovers
Chariot
Justice
Hermit
Fortune
Strength
Hanged Man
Death
Temperance
Devil
Tower
Star
Moon
Sun
Judgment
Aeon
Return to Persona 3/FES Walkthrough Index
View Other Social Links and Personas