The Temperance Arcana
The Temperance Arcana in Persona 3 is tied to the foreign exchange student Bebe. You meet him originally through the Hierophant Arcana when you're visiting Bunkichi and Mitsuko. Your Hierophant SL will have to be around level 3 or so for the scene to occur.
Bunkichi loses his wallet and Bebe brings it to him and then introduces himself to you. After that all you'll have to do in order to begin the Temperance Social Link is visit the Home Economics room in Gekkoukan High (In the picture below).
After you visit the Home Economics room and introduce yourself to Bebe he will stand outside of your class room any day that he's available to hang out. You pretty much won't be able to miss him, as you can see in the picture below he's literally standing right outside of your class room!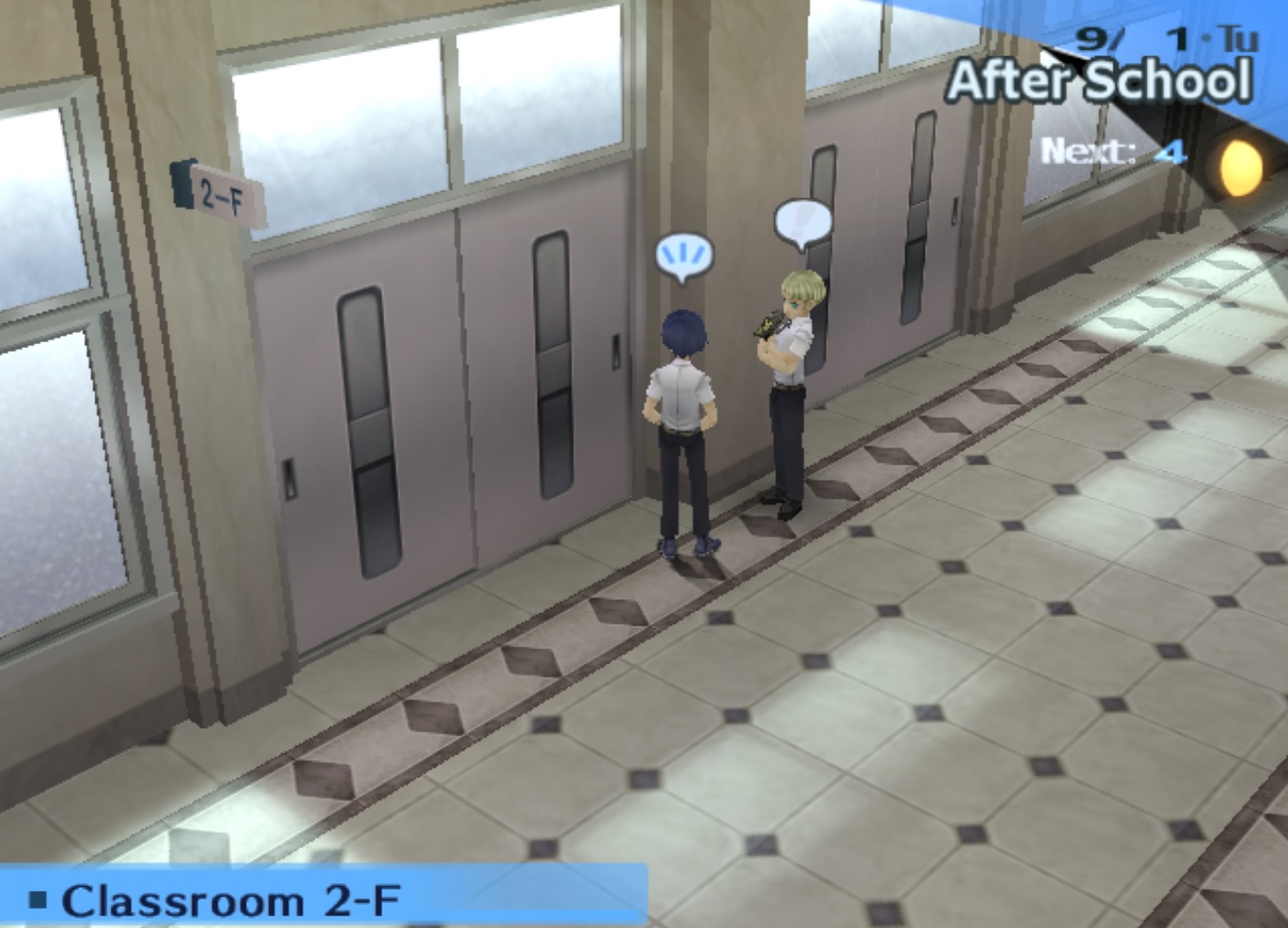 While raising a Social Link you'll be given story cutscenes where you'll have to answer questions. The answers to each of these questions is different depending on the person and the situation. What you usually need to try and do is pick an answer that reflects their personality. Here's a cheat sheet for each Social Link rank of the Temperance Arcana and what to say.
Rank 1: Automatically earned
Rank 2: Anything - Japan is great
Rank 3: Anything - Something Traditional
Rank 4: Are you alright? - Anything
Rank 5: Sure - Then Stay
Rank 6: Take a break - Let's go - Support him
Rank 7: That's a good idea
Rank 8: He'll agree for sure
Rank 9: (Ask about his country)
Rank 10: Automatically earned
When you complete this Social Link you'll be able to fuse the Persona Yurlungur through normal or triangular fusion.
Fool
Magician
Priestess
Empress
Emperor
Hierophant
Lovers
Chariot
Justice
Hermit
Fortune
Strength
Hanged Man
Death
Temperance
Devil
Tower
Star
Moon
Sun
Judgment
Aeon
Return to Persona 3/FES Walkthrough Index
View Other Social Links and Personas