The Emperor Arcana
The Emperor Arcana can be raised by following Mitsuru's advice after April 27th and joining the Student Council. To join the Student Council you'll want to go down to the first floor of Gekkoukan High and enter the Staff Room. Speak with Mrs. Toriumi and tell her you're interested in joining the Student Council. After you join the Student Council you will be able to attend on Mondays, Wednesdays, Fridays and Saturdays.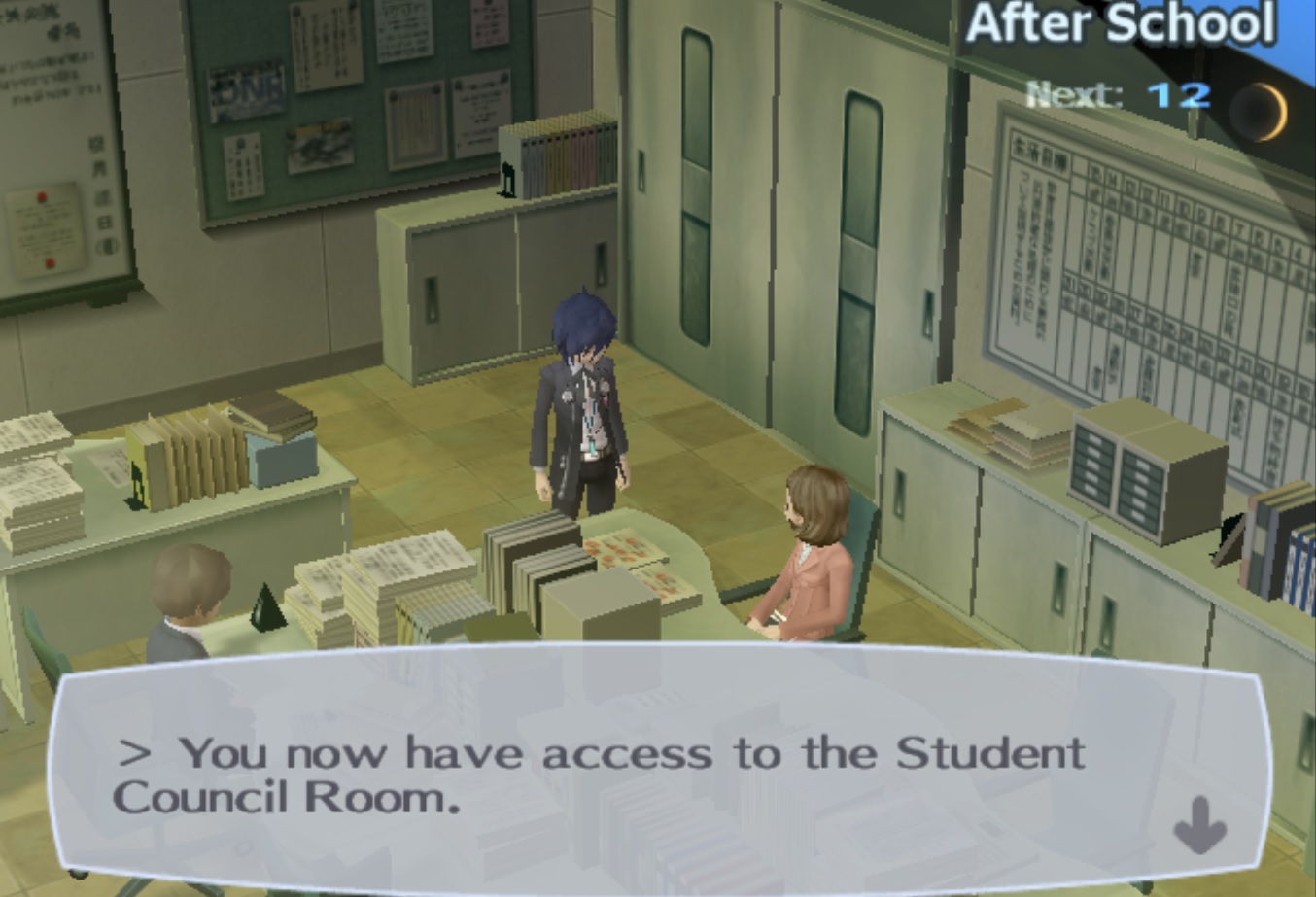 The person this Social Link is associated with is Hidetoshi Odagiri who is the student overseeing the Disciplinary Committee. He's pretty much a total megalomaniac and all of your responses to him should be reassuring him that he's doing the right thing.
While raising a Social Link you'll be given story cutscenes where you'll have to answer questions. The answers to each of these questions is different depending on the person and the situation. What you usually need to try and do is pick an answer that reflects their personality. Here's a cheat sheet for each Social Link rank of the Emperor Arcana and what to say.
Rank 1: Automatically earned
Rank 2: It's a waste of time
Rank 3: Any choice
Rank 4: Any choice - Good work
Rank 5: They can be pretty cruel
Rank 6: Any choice - But I just got here
Rank 7: He should suffer
Rank 8: Anything - It wasn't me
Rank 9: Don't blame yourself
Rank 10: Automatically earned
Upon completion of this Social Link you'll be able to fuse Odin through regular or triangular fusion who can learn the unique ability Thunder Reign! Odin will be required for Request 71 in Persona 3 FES.
Fool
Magician
Priestess
Empress
Emperor
Hierophant
Lovers
Chariot
Justice
Hermit
Fortune
Strength
Hanged Man
Death
Temperance
Devil
Tower
Star
Moon
Sun
Judgment
Aeon
Return to Persona 3/FES Walkthrough Index
View Other Social Links and Personas