The Moon Arcana
In order to unlock the Moon Social Link you'll need to raise your Magician Social Link with your classmate Kenji a little bit until he mentions the "Gourmet King". Once Kenji tells you about this guy you'll be able to find him in the Paulownia Mall sitting on the bench by the fountain. He's the really chubby kid. You will need to increase your charm to at least 2 in order for the Gourmet King to even take you seriously.
Once you start a conversation with him answer in the following order... Pheromone Coffee - Green - Hagakure Bowl and then give him an Odd Morsel from your inventory (you usually find these while exploring Tartarus all the time). This is all that's required to unlocking the Moon Social Link.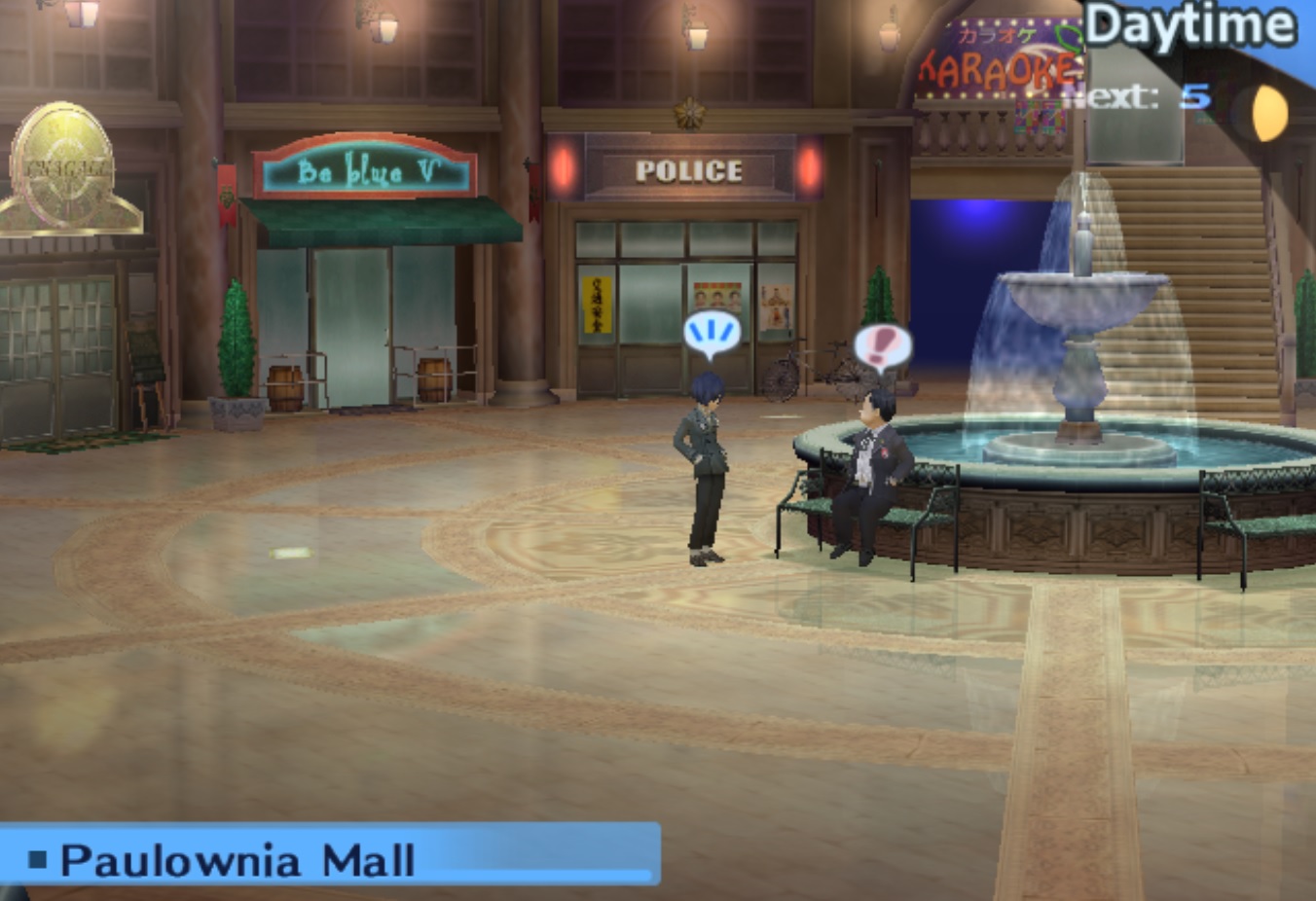 While raising a Social Link you'll be given story cutscenes where you'll have to answer questions. The answers to each of these questions is different depending on the person and the situation. What you usually need to try and do is pick an answer that reflects their personality. Here's a cheat sheet for each Social Link rank of the Moon Arcana and what to say.
Rank 1: Automatically earned
Rank 2: Sure, okay
Rank 3: You are the Gourmet King
Rank 4: Are you sick?
Rank 5: Yeah, that's right
Rank 6: Are you feeling sick?
Rank 7: Wiped off the face of...!? - Anything
Rank 8: Oh brother
Rank 9: Anything - Anything
Rank 10: Automatically earned
When you complete this Social Link you'll be able to fuse Sandalphon through Pentagon Fusion. You'll have to use Garuda, Horus, Suzaku, Yatagarasu and Gurr.
Fool
Magician
Priestess
Empress
Emperor
Hierophant
Lovers
Chariot
Justice
Hermit
Fortune
Strength
Hanged Man
Death
Temperance
Devil
Tower
Star
Moon
Sun
Judgment
Aeon
Return to Persona 3/FES Walkthrough Index
View Other Social Links and Personas