The Fool Arcana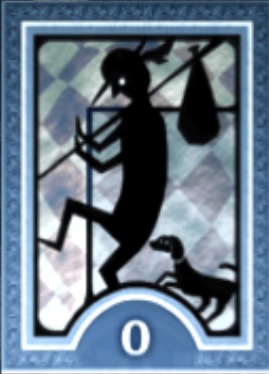 The very first Social Link you establish in the game is with the Fool Arcana. Unlike a lot of the other Arcanas you won't be able to progress this Social Link at your own pace, it will only get better as you complete more missions with SEES. In other words, it only gets better as you progress through the game. The Fool Arcana will max out towards the end of the game once the whole truth of The Dark Hour, Ryoji and everything else is revealed. I think roughly 2 months before the end of the game.
Shortly after you complete the Fool Arcana you'll unlock the Judgment Arcana. This will act as the Fool Arcana did for the final part of the game.
Your reward for completing the Fool Social Link is the ability to fuse Susasno-o via Hexagon Fusion. You'll need Loki, Decarabia, Ose, Black Frost, Legion and Orpheus in order to perform this fusion. Susasano-o will be required for Request 75 in Persona 3 FES.
Fool
Magician
Priestess
Empress
Emperor
Hierophant
Lovers
Chariot
Justice
Hermit
Fortune
Strength
Hanged Man
Death
Temperance
Devil
Tower
Star
Moon
Sun
Judgment
Aeon
Return to Persona 3/FES Walkthrough Index
View Other Social Links and Personas