The Lovers Arcana
To start the Lovers Social Link it'll first need to be later than July 24th (you'll need to have seen the scene on the beach with Yukari). After that speak to her in the classroom after school on Monday, Wednesday, Thursday or Saturday. You will need to also have max Charm in order to start a conversation with her that leads to unlocking the Lovers Social Link. If you've fulfilled all of these prerequisites you'll get the message seen in the picture below.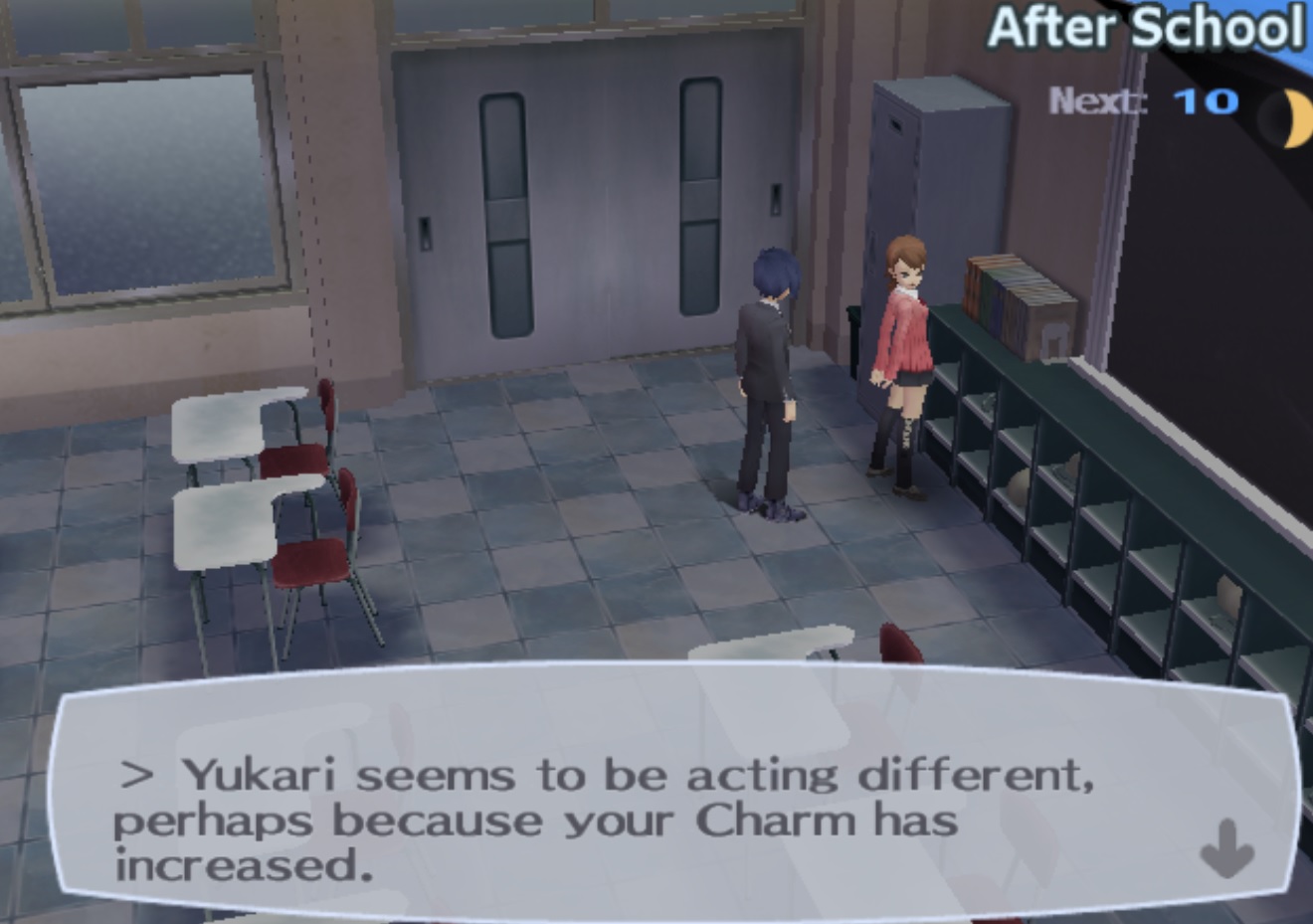 This Social Link takes quite awhile for you to max out and since it's one with a female that you can be intimate with, it changes things a little bit. You can only be intimate with one female at a time in this game or it'll damage your other Social Links with females. It'll notify you once you've taken it too far with one girl in the game by giving you a message like "going out with other girls may hurt Yukari's feelings now". I am mentioning this so you choose your future path wisely.
Once you max out a Social Link with a female though you can raise another Social Link, with another female, without having to worry about the wrath of the other. While it isn't a great real life strategy Persona 3 apparently supports the hit it and quit it mentality.
While raising a Social Link you'll be given story cutscenes where you'll have to answer questions. The answers to each of these questions is different depending on the person and the situation. What you usually need to try and do is pick an answer that reflects their personality. Here's a cheat sheet for each Social Link rank of the Lovers Arcana and what to say.
Rank 1: Automatically earned
Rank 2: Pink's Cute - That's messed up
Rank 3: Anything
Rank 4: Are you alright?
Rank 5: Anything - Anything - Anything - Try to cheer her up
Rank 6: Anytime
Rank 7: Sounds good
Rank 8: Alright - Anything
Rank 9: .........
Rank 10: Automatically earned
When you complete the Lovers Social Link you'll be able to fuse Cybele through normal or triangular fusion.
Fool
Magician
Priestess
Empress
Emperor
Hierophant
Lovers
Chariot
Justice
Hermit
Fortune
Strength
Hanged Man
Death
Temperance
Devil
Tower
Star
Moon
Sun
Judgment
Aeon
Return to Persona 3/FES Walkthrough Index
View Other Social Links and Personas