Earring of the Solstice Quest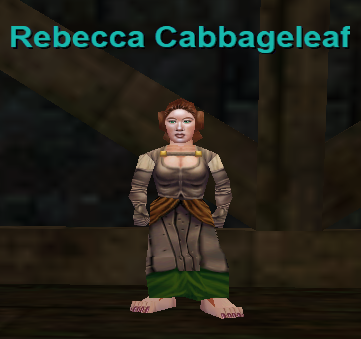 This quest is the most or one of the most popular quests players do during the Luclin expansion pack. It rewards you with an ear slot, Earring of the Solstice which is a fantastic item for this era - better yet every item that is used in this quest is tradeable! That means (if you don't feel like making the items yourself) you can just purchase them from other players or in The Bazaar!
You need a total of 8 items for this quest, to learn more about how to make each item click on the links that I have provided below.
Lucky Cabbage
Misty Thicket Picnic
Demi-Sec Champagne
Golden Idol of Tunare

Lotus Pie
Ceremonial Solstice Robe
Star Ruby Encrusted Stein

Blessed Fishing Rod
Once you have all of the required items, you will want to put them into a Forge and hit Combine to create Xanthe's Earring of Nature. Bring this earring to Rebecca Cabbageleaf in Fungus Grove (shown on the map below) and she'll reward you with the Earring of the Solstice. Not only is this a great earring for the entire Luclin expansion (and a few expansions in the future too) but this quest is also part of a future quest titled Artisan's Prize.
Note: Players on the Firiona Vie/Brekt (or any free trade) servers don't actually need to do this quest. You can trade the Earring of Solstice between players or sell it in The Bazaar. Once you touch the earring on your character you're immediately given the achievement.