Lestallum's Finest - Hammerhead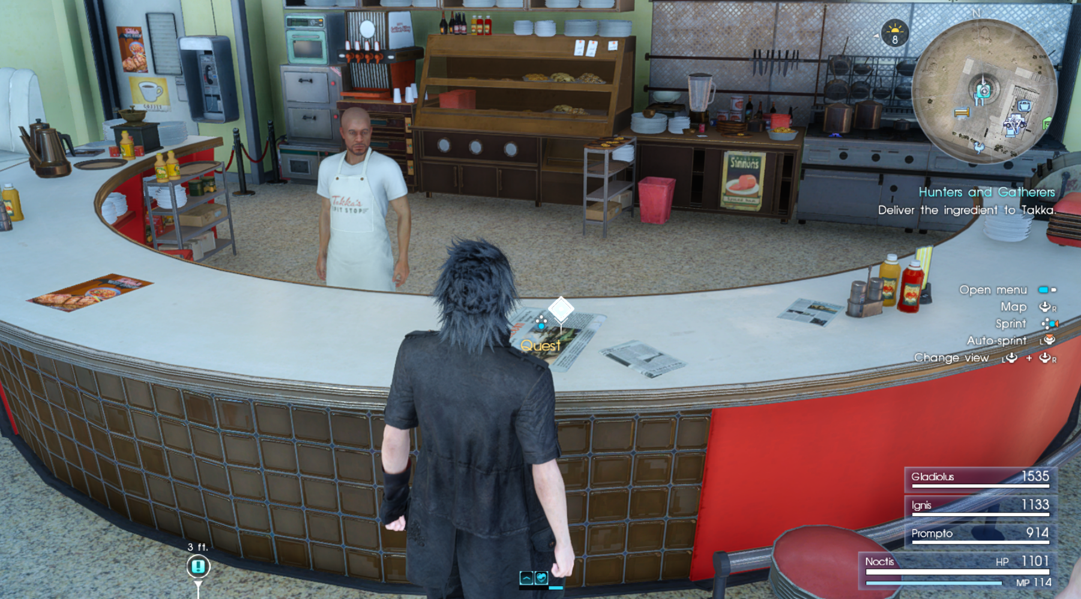 First Available: Chapter 3
Other Requirements: Complete Everyone Loves Beans
Location: Hammerhead
Rewards: 2,000 EXP & 2 Griffon Breast; 5 Saxham Rice; 5 Schier Turmeric
This quest can be started after you complete the Everyone Loves Beans quest from Takka. To begin this quest as well as all other quests from Takka you'll need to inspect the news paper on the counter. Speaking to Takka does not work.
The first part of this quest sends you to a merchant in Lestallum, the same guy who gives you the On the Hunt for a Harvest and Wild About Onions quests. Speak with him to update the quest, after which it will send you to a location a little bit to the southeast, shown in the screenshot below.
Here you will need to battle some Garula and Garulessa enemies before you're able to pick up the abandoned cargo on the ground. After you've retrieved the cargo you're going to want to head back to Lestallum and speak with the shop owner. He'll update your quest again and send you back to Takka.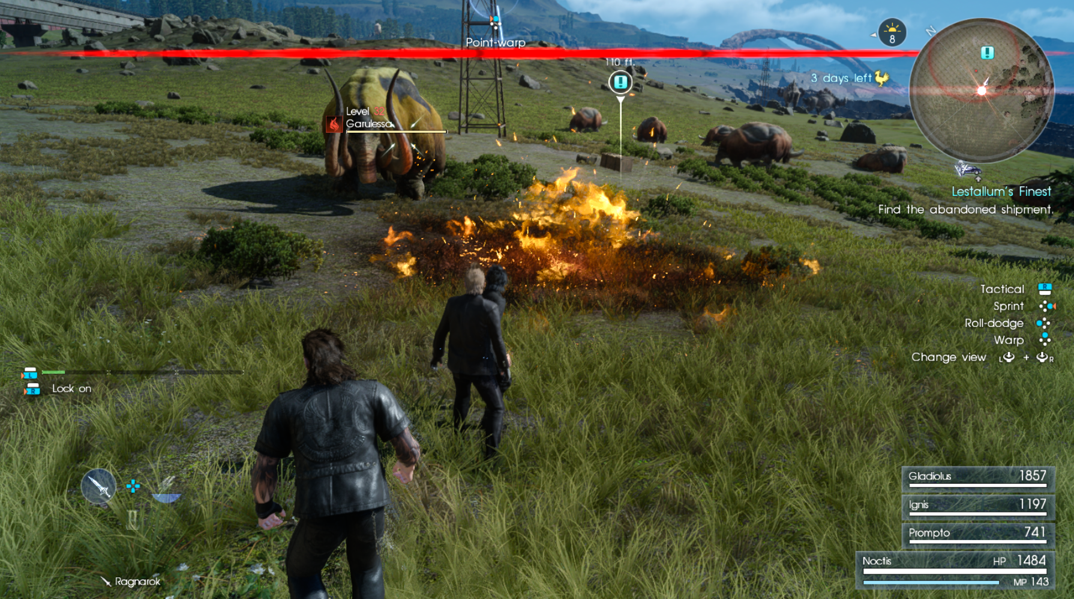 Completion of this quest will open up the next one in the chain, A Meat Most Magnificent. Depending on when you completed Lestallum's Finest, you may not be able to accept the follow up just yet. It doesn't become available until a later Chapter.
Return to Everyone Loves Beans Quest Walkthrough
Continue to A Meat Most Magnificent Quest Walkthrough