Everyone Loves Beans - Hammerhead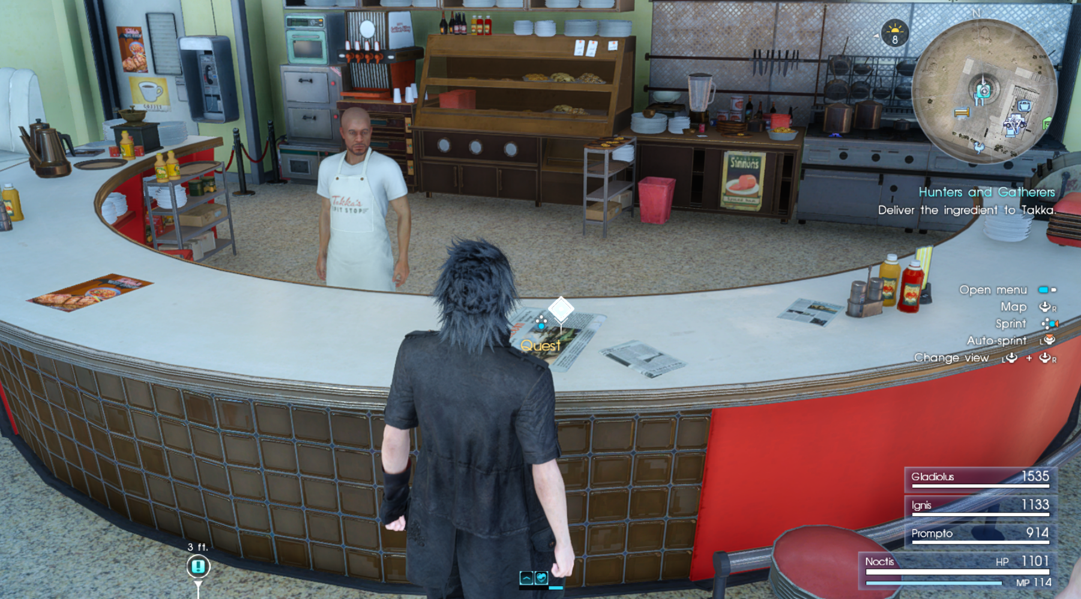 First Available: Chapter 3
Other Requirements: Complete Emergency Delivery
Location: Hammerhead
Rewards: 1,500 EXP & 5 Leiden Pepper; 5 Hulldag Nutmeg; 5 Killer Tomatos
This quest can be started after you complete the Emergency Delivery quest from Takka. To begin this quest as well as all other quests from Takka you'll need to inspect the news paper on the counter. Speaking to Takka does not work.
For this quest you'll first need to travel to an area near Old Lestallum which is marked on your map. Here you'll find some Havocfang enemies surrounding an abandoned vehicle which you'll have to defeat. Clearing all of them will update your quest, after which you'll want to return to Takka to turn it in.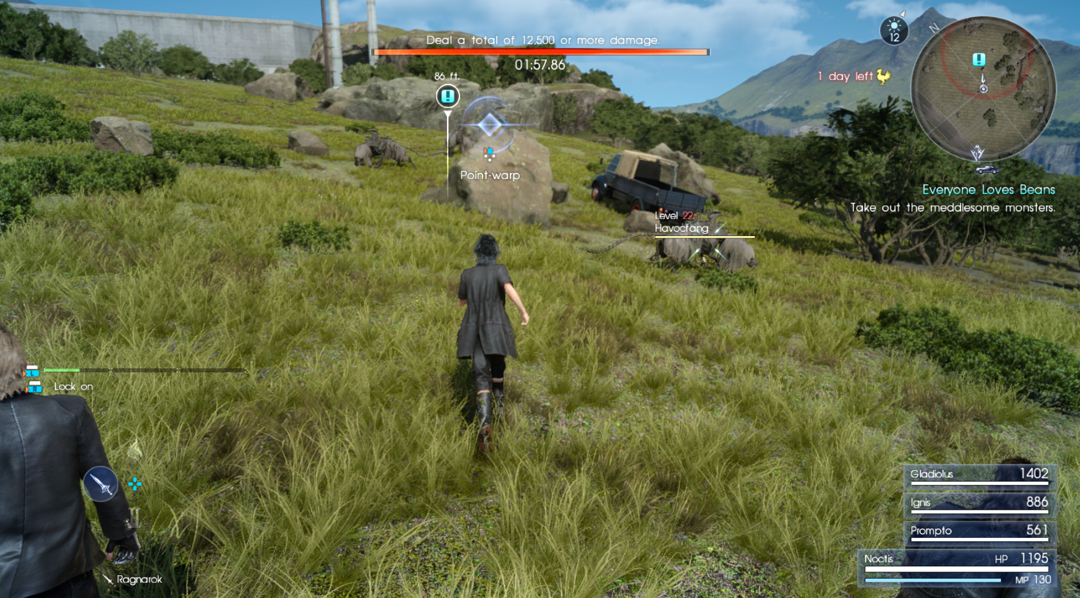 Completion of this quest will open up the next one in the series, Lestallum's Finest.