Post Mercenary Leveling Guide - Unrest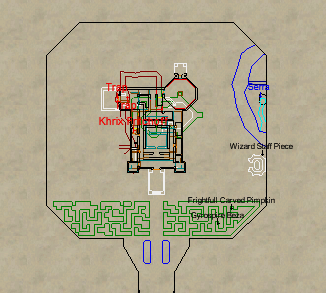 10 - 15 Kill Yard Trash outside the Mansion and Gazebo
15 - 25 Inside the Mansion will be good for these levels - work your way up some floors or down some floors when you want to increase the difficulty.
25 - 30 If you'd like to stay in Unrest for these last few levels then head down into the Basement area which will give you decent EXP until 30.
Additional Information
- This zone gets revamped once a year for Hardcore Heritage. During that time it will be unavailable for players this level.
Unrest Allakhazam Zone Information
Unrest Original Almar's EQ Leveling Guide
This guide may contain errors or inaccuracies since the game has changed a lot since I wrote it.
It also contains a lot of information not found on this page about the zone and the mobs in it.