Veni Vidi Vigo - Skellige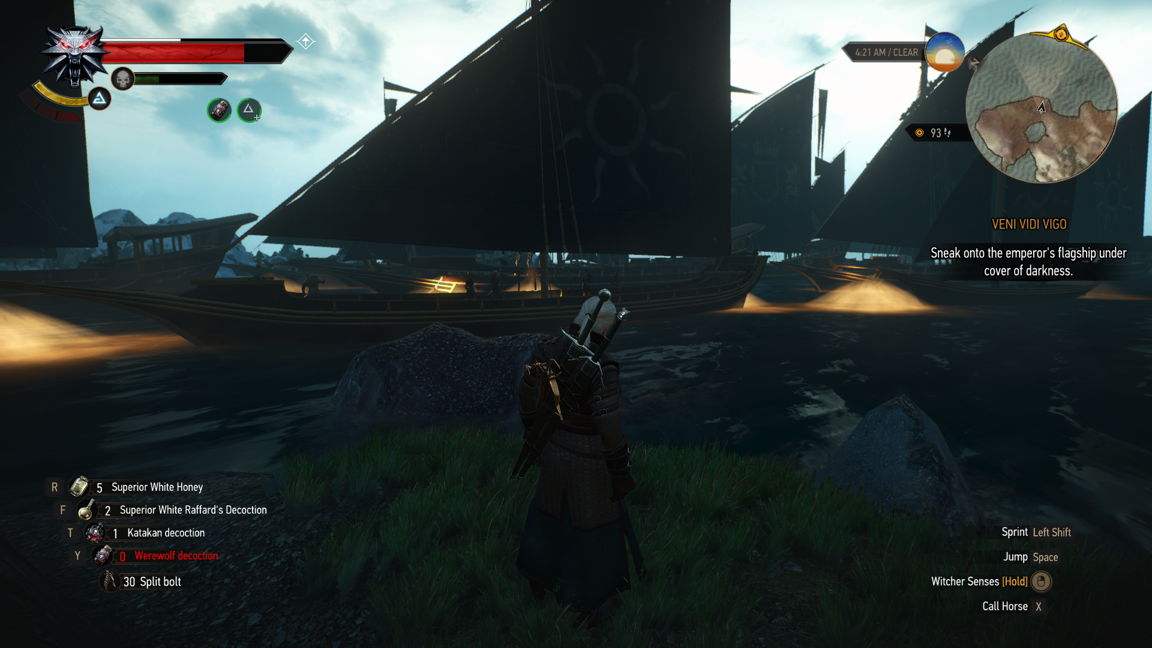 This quest will begin automatically after arriving in the Skellige port during the Battle Preparations Story Quest. The Battle Preparations Quest acts like am umbrella quest for this one as well as The Sunstone and Child of the Elder Blood.
For this quest you'll need to make it onto Emhyr's boat in the middle of the fleet of ships just off of Marlin Coast's shoreline. I'd recommend swimming out to the coast line next to the ships and meditating until night time. You can reach Emhyr's boat by swimming to it under the cover of darkness, avoid all of the spotlights and swim to his boat (marked on your compass/map).
Tip: Use the Killer Whale Potion and you'll be able to swim to Emhyr's under water almost the whole way.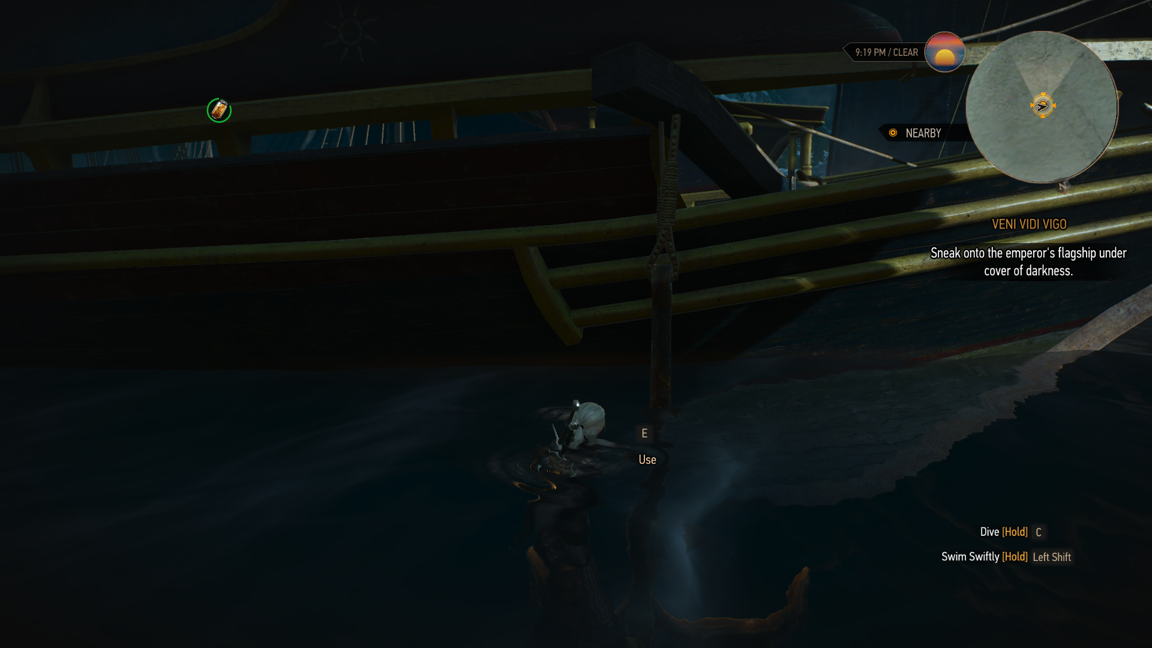 Surface on the far side of Emhyr's ship and you'll be able to climb up one of the anchors onto it (pictured above). There will be some dialogue once you're on the ship during which you'll follow Fringilla through a portal and the quest will complete.
Return to Battle Preparations Quest Walkthrough
Continue to Child of the Elder Blood Quest Walkthrough
Continue to The Sunstone Quest Walkthrough