Battle Preparations - Skellige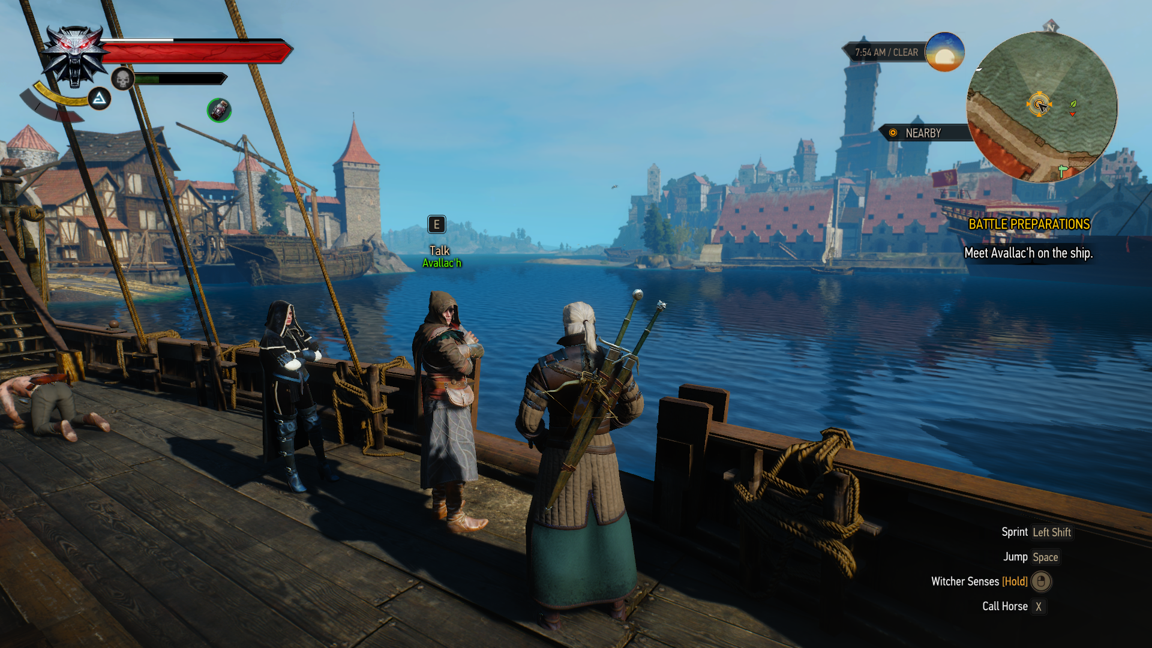 This quest will automatically begin after you complete Final Preparations or It Takes Three to Tango. For the first part of this quest you'll need to head to the Novigrad Harbor where you'll find Avallac'h's boat that will take you to Skellige.
Once here there will be some dialogue after which the quests The Sunstone and Veni Vidi Vigo will be added to your log. Much like the previous quest, Final Preparations, this quest acts as an umbrella quest for 3 different quests. It's recommended you do The Sunstone first then Veni Vidi Vigo afterwards with Child of the Elder Blood last.
The Sunstone Quest Walkthrough
Veni Vidi Vigo Quest Walkthrough
Child of the Elder Blood Quest Walkthrough
The Child of the Elder Blood quest starts 3/4 of the way through The Sunstone Quest. Once you unlock this quest it will be added to your list of quests you must complete before you're able to finish Battle Preparations. When you've completed all 3 quests return to Avallac'h on the ship in Kaer Trolde Harbor.
**Important** Speaking with Avallac'h will put you on the penultimate story quest of the game, On Thin Ice. If you wish to finish any other side quests before completing the game do so now or create a different save file so that you can go back and do those side quests later. You will be unable to turn back once you speak with Avallac'h and start the next quest.
Continue to On Thin Ice Quest Walkthrough
Return to Final Preparations Quest Walkthrough