La Cage Au Fou - Toussaint (Blood and Wine)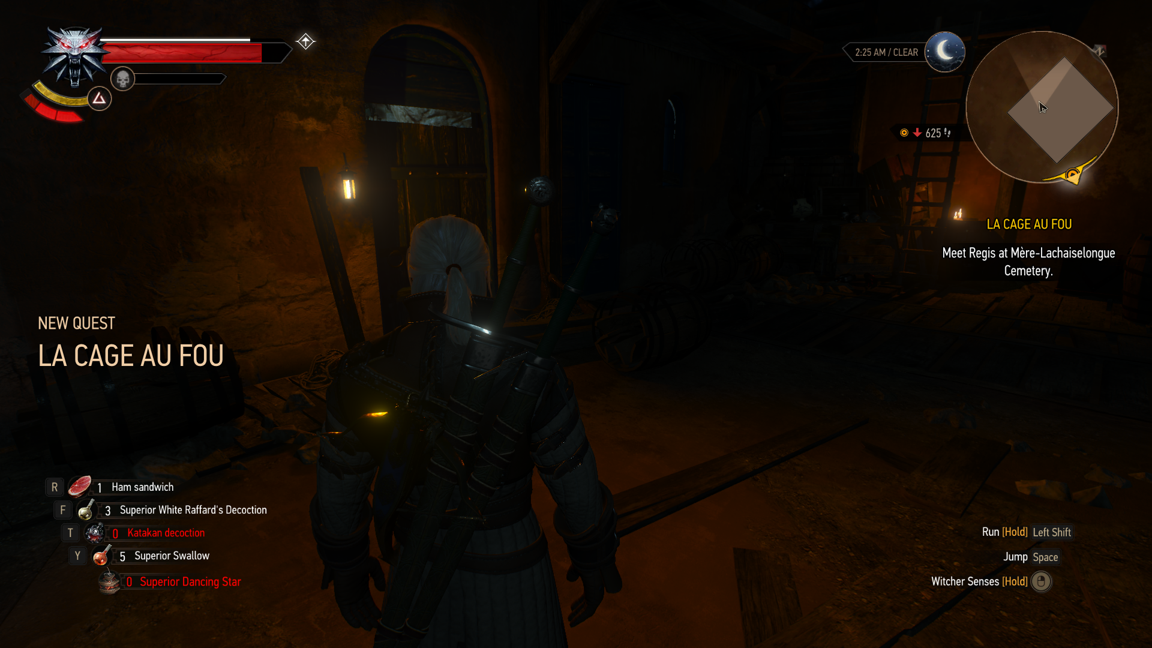 You will automatically begin this quest after completing the Blood Run Story Quest. Before doing anything for this quest, if you wish to retrieve the Hair Mask you'll need to return to the Green House where Milton was murdered.
While exploring the town of Beauclair after completing the Blood Run quest you'll bump into a young boy carrying a letter from either Triss or Yennefer (depending who you romanced). This letter will begin the side quest Turn and Face the Strange which will allow Geralt to use more Witcher Mutations. This is a very important side quest to accomplish as it'll make Geralt more powerful.
To continue with this quest when you're ready you'll want to head over to the area southeast of Beauclair. There is a signpost nearby called Mere-Lachaiselongue Cemetary, you'll be meeting Regis in an underground portion of this area that can be reached multiple ways.