Contract: Missing Miners - Skellige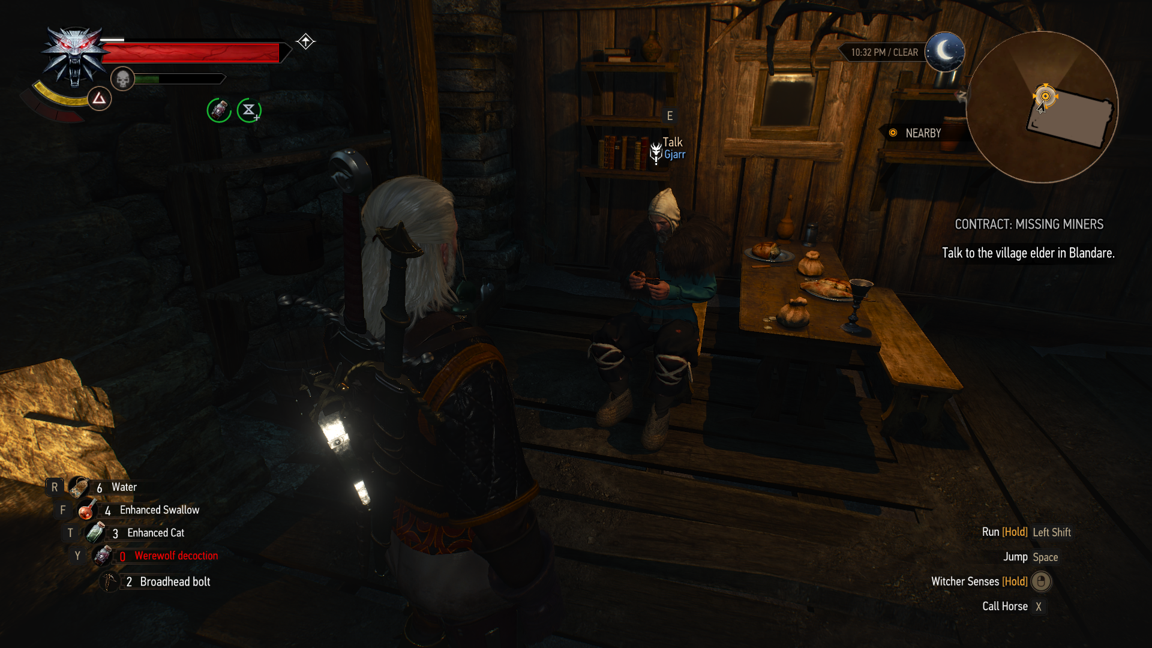 Area: Skellige
Location: Blandare
Quest Giver: Gjarr (in Blandare)
Other Requirements: Part of the free DLC from May 27th, 2015
This quest can be started by either speaking with Gjarr in Blandare village or by stumbling upon the corpses of the miners at the quest location. First location that this quest will send you is to the Miners' Camp north of Blandare, it's along the road and there is a Signpost here - you can't miss it.
Our final destination is a cave northwest of the Miners' Camp where you'll find Wham-a-Wham, the rock troll that has been killing everyone. I've included a picture below of where you can find this rock troll, incase you want to skip the detective work and head straight over there.
Tip: Letting Wham-a-Wham live also gives you credit towards "helping Monsters" for the Contract: Skellige's Most Wanted Quest.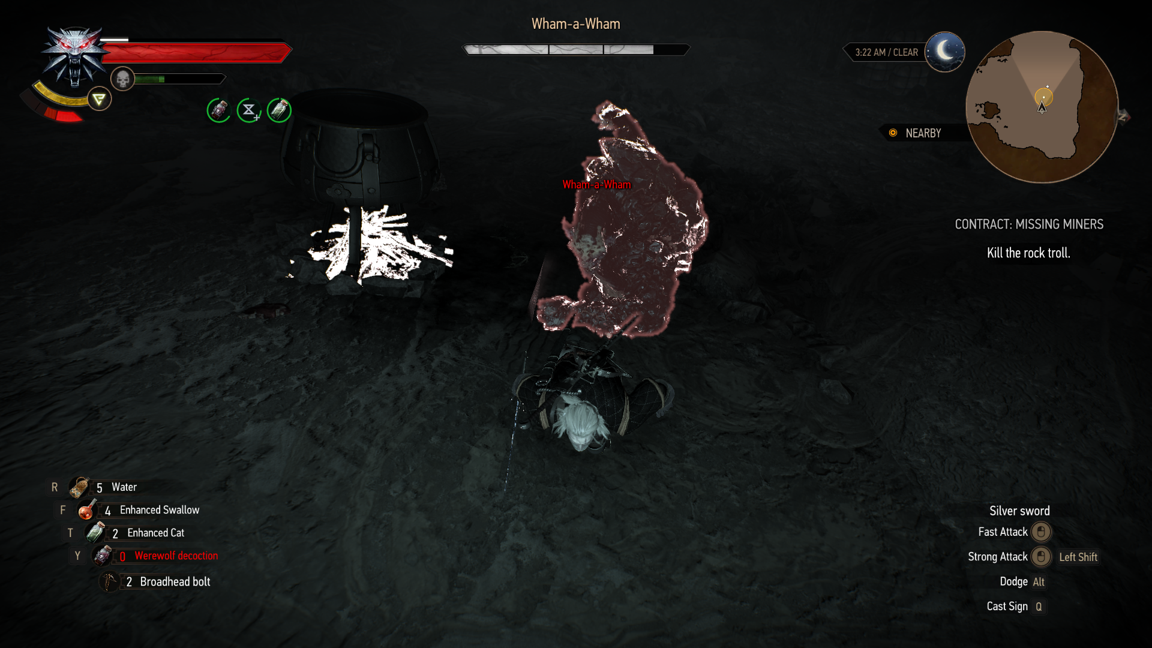 The fight with Wham-a-Wham may be a really tough one depending on your level/difficulty. He's a much higher level than the quest and hits like a truck. Try to avoid all of his attacks and when he pounds his chest and yells get some distance between the two of you as he's about to charge and swing wildly.
Wham-a-Wham Weaknesses: Ogrid Oil, Northern Wind (Bomb), Quen
Among other loot, Wham-a-Wham will drop Rock Troll Mutagen, which is one of the best reasons to fight him. Once you've defeated (or spared) the rock troll return to Gjarr to turn the quest in. Sparing the Rock Troll will piss Gjarr off and forfeit a reward.