Vyv's Volcanic Inspiration - Lestallum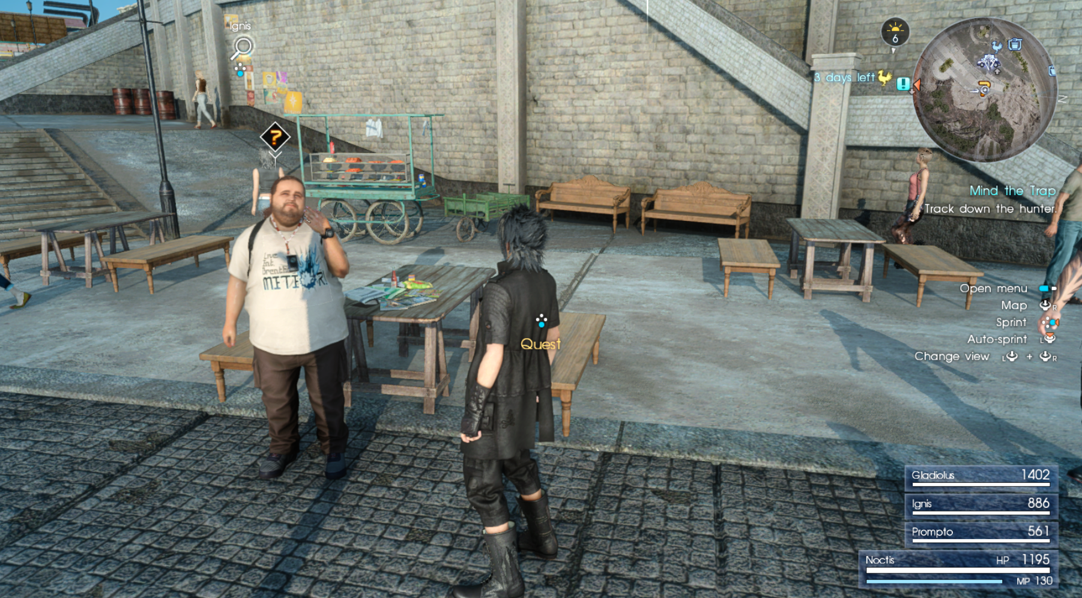 First Available: Chapter 3
Other Requirements: Complete Of Gods and Kings
Location: Lestallum
Rewards: 3,000 EXP & 15,000 Gil
This quest can be accepted from Vyv once you've completed Of Gods and Kings, his 4th available quest. By now you probably already know this, however, keep in mind that none of Vyv's quests can be completed during the night time as the lighting will be too poor. There's a Campsite in the dungeon if you need to use it.
For this quest you're going to have to travel to The Rock of Ravatogh which is a dungeon in the southwestern portion of Duscae. The place that Vyv wants you to photograph is only about half way through the dungeon and just before the enemies start getting harder.
While you're in this dungeon I would strongly recommend also doing The Professor's Protege - Wyvern quest since it also takes place inside of here. Last but not least, there is a Royal Tomb in the back of the dungeon that you'll want to get either now or as soon as you're able to handle all of this dungeon.