Living Off The Land - Cape Caem
First Available: Chapter 7
Other Requirements: Chapter 7 of Main Story
Location: Cape Caem
Rewards: 500 EXP & Caem Carrots + Access to the farm & Tony
To begin this quest you'll first need to take Iris to Cape Caem in southern Duscae during Chapter 7. After you do this, speak to her at any point standing outside of the house and tell her you wish to Tend to the Garden, that will begin this side quest.
For this side quest you'll need to plant some seeds in the garden right behind the house with Iris. You'll update the quest after doing this and to instantly grow the crops so that you can harvest them you'll want to spend a night at the same house Iris is at. When you come out in the morning the carrots will be fully grown!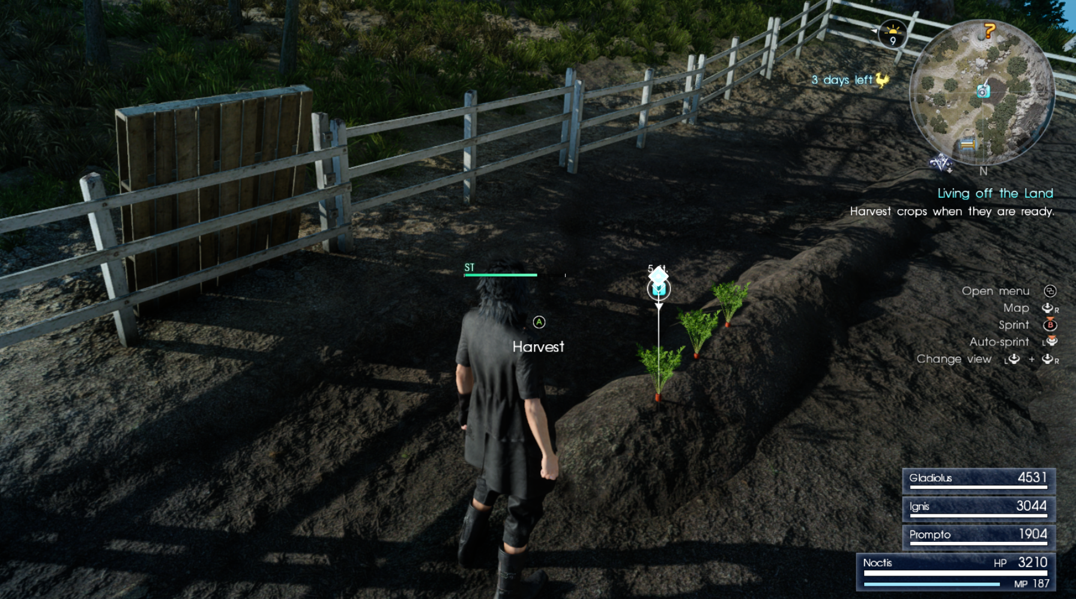 Since this is your first time harvesting the Caem Carrots, you'll be approached by a man named Tony who owns a local resturant. He offers to pay you Gil or trade other items he has for the Caem Carrots that you're growing. One of the items in his list is Ulwaat Berries which are used in the Berried Memories Side Quest from Galdin Quay. I'd highly recommend you pick this item first to complete that Side Quest too.