How to Raise a Powerful & Long Living Monster
To get started, you're going to need a butt load of money if you want to raise a Monster the 'right' way. Depending on your Monster's life span determines exactly how much you need, but usually 50 - 75 grand does the trick. Every two months you're going to be buying 10 Mint Leaves and 10 Nut Oils and feeding them to your Monster. You can also feed him Magic Bananas too which will allow him to live longer, I like to do that while he's a Child/Adolescent since you don't need Loyalty during that time and it allows you to Rest more.
I highly suggest you read my Items we use to raise our Monster Guide as it will go through each of these items in much more detail, explaining why we're using them and what they do. If you're completely unfamiliar with how Monster Rancher 2, or any other Monster Rancher game works it's strongly recommended you read over that guide and the others below.
What is Fatigue and Stress in Monster Rancher 2?
The most important Stats to Raise in Monster Rancher 2
Magic Banana Route for Raising a Monster
Childhood Week #1: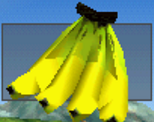 Tablets; Magic Bananas; Hard Drill
Childhood Week #2:




Mint Leaf; Light Drill
Childhood Week #3:




Nut Oil; Hard Drill
Childhood Week #4:


+ Rest
Keep this rotation up for your Monster until you witness it grow in size once, which is when it will become an adolescent. Watch your Monster very closely because it will grow multiple times during its life without telling you. During your Monster's adolescence you'll want to run errantries to get Techs for it. If you don't get a Tech from an errantry you'll want to Reset your game and run the same errantry again.
Errantry missions take a lot out of your Monster and not only take a whole month to complete but they also require you to rest your Monster for a day or two after. In addition to all of this, since you can't lower your Monster's stress or fatigue while he is on an errantry, you will guaranteed shorten his life span by doing it.
What you want to do is run each Errantry once, that's enough to get you a Tech from each of them. At the start of the game there's only 4 errantries available, you'll need to wait until your Monster becomes B class before you can run the volcano one. We're not going to worry about that Tech for now, we'll get it later in the game.
During your Monster's Adolescence (when you're not running an errantry) and their prime, your training regimen will look like this...
Month 1 Week 1:




Tablets, Nut Oil; Hard Drill
Month 1 Week 2:




Mint Leaf; Light Drill
Month 1 Week 3:




Nut Oil; Hard Drill
Month 1 Week 4:




Mint Leaf; Light Drill
Month 2 Week 1:




Tablets, Nut Oil; Hard Drill
Month 2 Week 2:




Mint Leaf; Light Drill
Month 2 Week 3:




Nut Oil; Light Drill
Month 2 Week 4:




Mint Leaf; Light Drill
That's basically all you need to know for raising a monster. If you want to fight with this monster at some point during its life time you'll need to change up your training regimen quite a bit to do so. I highly recommend you raise one or two powerful monsters through the normal training methods and do enough Battles with them to get them S rank then Freeze them at the Lab.
Every time a Greatest Four or a Grand Prix tournament comes around, unfreeze that monster and participate in the tournament. You'll win 10,000G each time you do this and it won't take very long at all for you to rack up a butt load of cash.
Magic Banana Alternative Training Regimen
Cheaper Alternative Training Regimen