Western Wastes - Velious Leveling Guide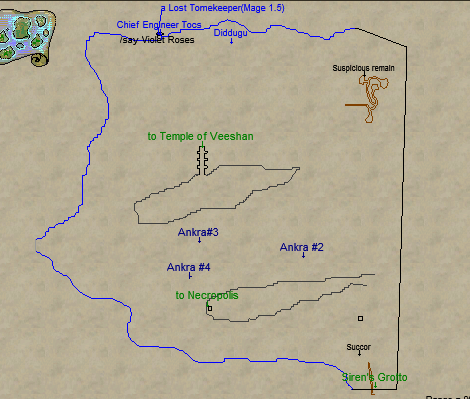 The Western Wastes is the toughest outdoor zone in Velious (and the game up until this point)! There are dozens of different named dragons that wander around this zone, some of them regular named enemies and some of them raid targets! If you're out here with a group it's important you con every named before you pull it to make sure it's not a boss!
In between the two large scars in the center of the map is where you'll find most of the named dragons wandering around. Also inside the nothern most scar is where a bunch of the longer respawn raid dragons can be found. A lot of the dragons here drop Talismans with + to all stats as well as some of the more rare level 60 spells.
The safest places for you to hunt in this zone are at the northern most end and southern most end. You'll be able to grab enemies and pull them away from the 'danger zone' rather easily from these locations.... You just need to be very careful when pulling!
Additional Zone Information
- The only way to reach Western Wastes is through Siren's Grotto. To reach that you must get a port to Cobalt Scar from a Wiz or Druid. Here's a guide for reaching Western Wastes from Cobalt Scar.
- Be sure to con all the rare dragons you see in this zone... many of them are raid targets.
- Many different Velious Tailoring Tradeskill Items drop from enemies in this zone. Ice Burrower Silk, Velium Hound Fur and Velium Mastodon Fur all drop from enemies in this zone and will sell to other players until the Dragons of Norrath expansion pack. At which point better routes for Tailoring are added.
- Harla Dar is a raid target that patrols the northern part of the wastes
- Klandicar is a raid target that sits in the same crater as the zone in to Dragon Necropolis
- Sontalak is a raid target that sits at the entrance of the Temple of Veeshan
Western Wastes Allakhazam Zone Information
Western Wastes P99 Zone Information