Where to farm Velium Hound Fur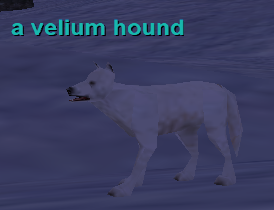 Velium Hound Fur is used to create Velium Hound Fur gear, a set of gear added during the Velious expansion pack that usable by every class and race but most beneficial to melee and/or hybrids. There is only a single place for you to farm the Velium Hound Fur that's required to make the gear and that's from velium hounds found in Western Wastes.
You'll find a velium hounds roaming around almost all of Western Wastes - except for the deep craters that contain the zone lines for Dragon Necropolis and Temple of Veeshan. In these craters you'll find raid con dragons which you'll definitely want to avoid assuming you don't dramatically out level them.
Below I have included a map location of Western Wastes with all of the locations I am 100% sure you can find velium hounds roaming around. If you're hunting here during the velious era it's not going to be a cake walk by any means - you'll need to pull mobs away from the central areas and keep an eye out at all time for roaming enemies.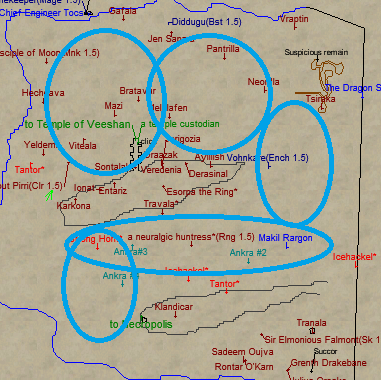 For a list of all Tailoring Recipes that you can make with Velium Hound Fur, follow the link provided. You'll need to learn all of the recipes on that page in order to reach 350 in Tailoring and that page is also part of my 350 Tailoring Guide.