Terra Cottas At Large - Act 3 Side Quest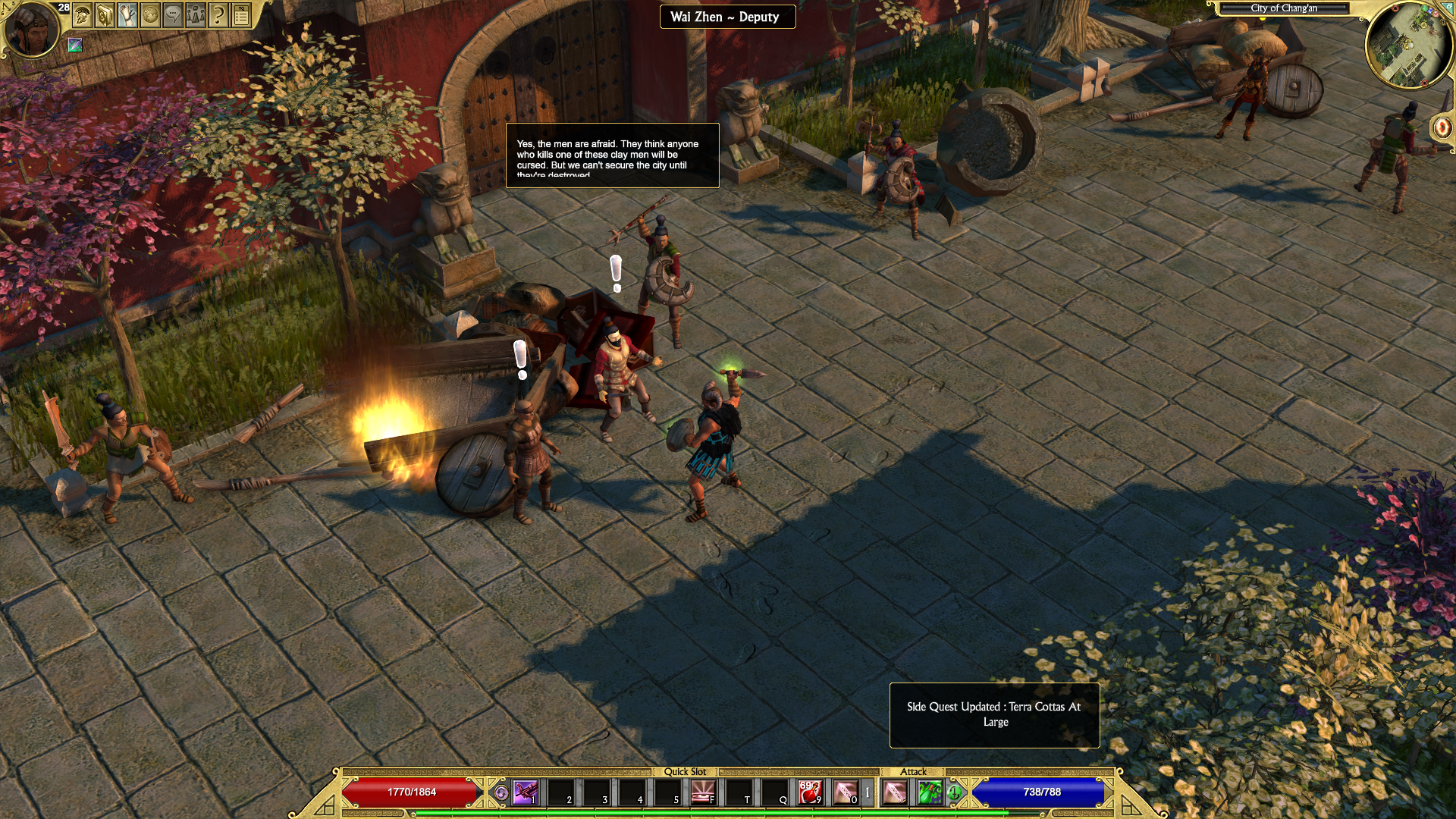 Start Location: City of Chang'an
Quest Location: City of Chang'an
Objective: Defeat the Terra Cotta soldiers marked as quest enemies in Chang'an
Terra Cottas At Large is a Side Quest that you can pick up from Wai Zhen in the City of Chang'an after accepting The Emperor's Clay Soldiers Side Quest from Ma Feibei who is standing right next to Wai Zhen. For this quest you'll need to defeat all of the Terra Cotta soldiers throughout the City of Chang'an with purple names.
Many of these enemies are in small enclosed rooms that you will have to open the double door to get to. Check the enemies by mousing over them to ensure they have a purple name as those are the only ones that will count for this quest. Locations of all the Terra Cotta soldiers you need to defeat are shown on my map screenshot below.
Tip: Don't underestimate the Terra Cotta soldiers. They deal a ton of melee damage and can bring down casters in a matter of seconds. Melee will want to be extremely careful too since you have to go toe to toe with them.