The Addams Family Guides and Walkthroughs
This page here will share minor tidbits, tricks, cheats and hints about The Addams Family. As with many of the other guides on my website these are designed to be very google friendly. If you're stuck, and googling to to get done a certain part of the game, that's hopefully how you found this guide!
The Addams Family Game Genie Codes
The Addams Family Pro Action Replay Codes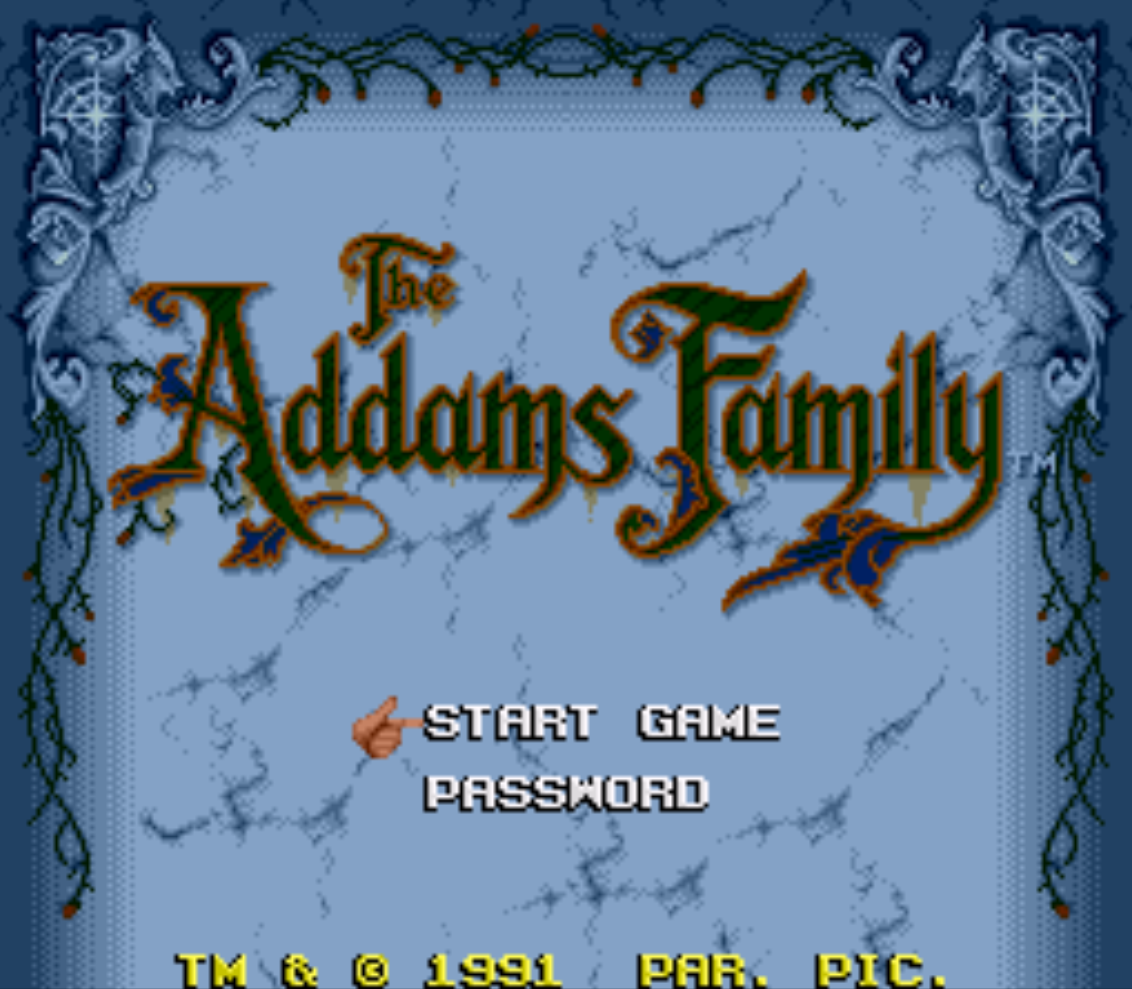 Start with a Power Up
While you are watching the introduction of the game press Start when you see Gomez take an item to begin the game with that item.
Secret Power Up Room
When you start the game enter the hall of stairs and go down past the last door on the left, where I am in the screenshot below. Stand where I am at in the screenshow below and press up to enter the secret door.
You'll enter Pugsley's Den after going through the door. Go up both flights of stairs until you're standing where I am at in the screenshot below this paragraph. Again, press up in order to enter the door. After doing so you'll enter the room "Behind Stairs" which is seen in the second screenshot.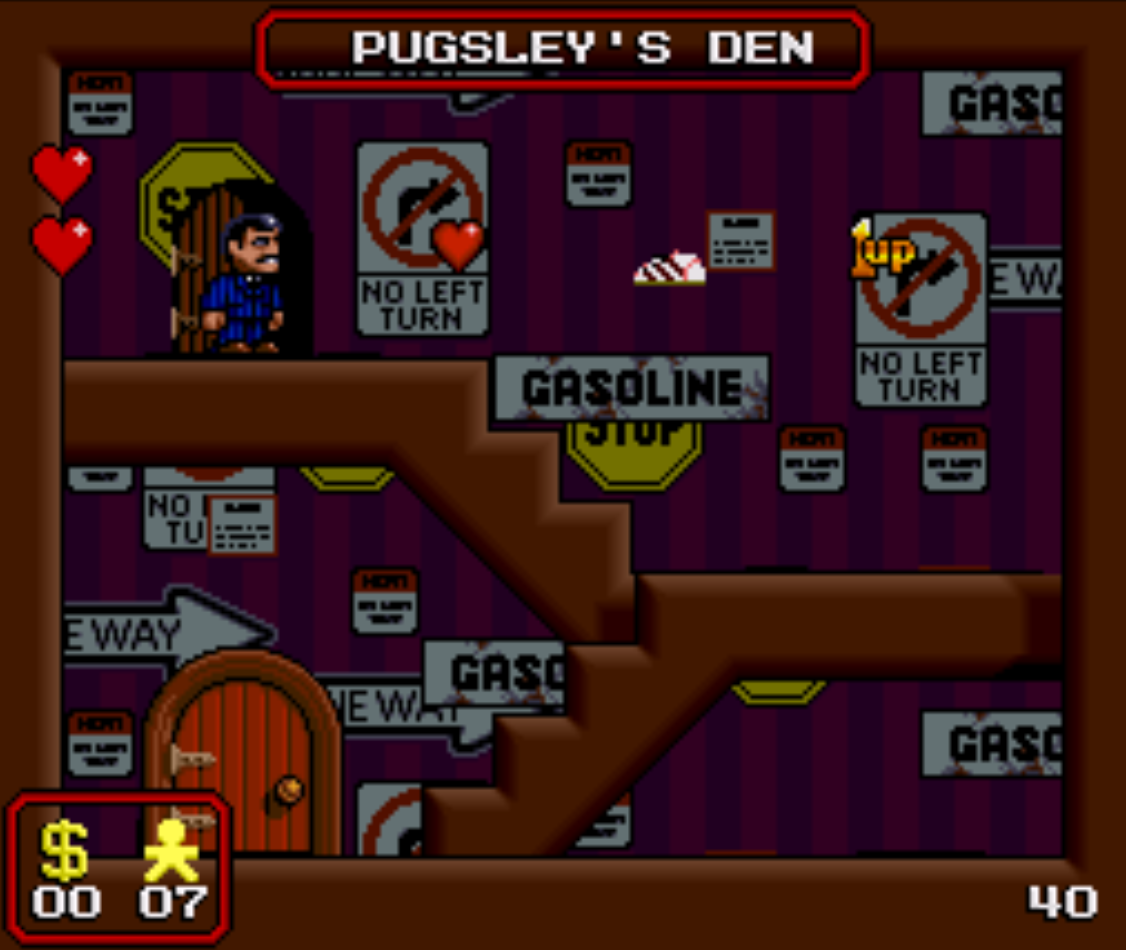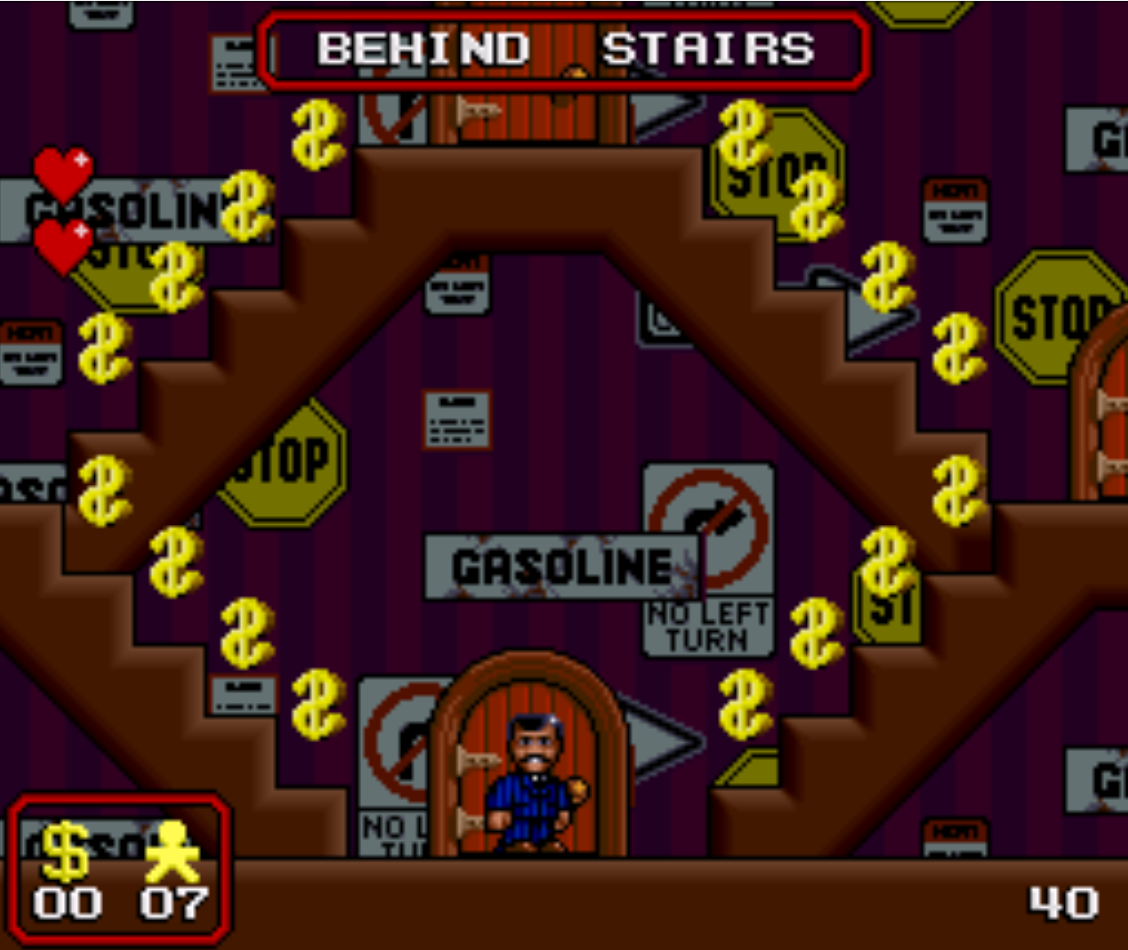 The Addams Family Passwords
From the main menu of the game select Password and it'll bring you to the screen shown in my screenshot below. On this screen you can input a variety of passwords, all of which I know are found below.
100 Lives: 11111
100 Lives, 3 Hearts, Sword: 71117
100 Lives, 4 Hearts, Sword: W111W
100 Lives, 5 Hearts, Sword: 21112
100 Lives, All Family Rescued, 5 Hearts and Golf Ball: B211T
100 Lives, All Family Rescued, 5 Hearts and No Items: BB11L
100 Lives, All Family Rescued, 5 Hearts and Sword: 2B11T
5 Hearts Pugsley Rescued: BZXYC
62 Lives, 5 Hearts, All Family Rescued, Final Level Accessible: BLKGZ
70 Lives: BLKX8
72 Lives, Granny Rescued: BDSXY
80 Lives, 5 Hearts, Granny & Pugsley Rescued: B&1&B
After Fester: BL91B
After Grandma: B&J15
After Pugsly: V1913
After Wednesday: BD#K4
Ending (walk through Music Room): BLS&P
Final Door Open: BLS&P
Maxed Out Cube: 2211B
Start of Game: &#KKN
Start the Game with Giant Budgie Beaten: &191?
Start with 3 Hearts: 99966
Return to Snes Walkthroughs Home Page