Act Raiser 2 Guides and Walkthroughs
This page here will share minor tidbits, tricks, cheats and hints about Act Raiser 2. As with many of the other guides on my website these are designed to be very google friendly. If you're stuck, and googling to get done a certain part of the game, that's hopefully how you found this guide!
Act Raiser 2 Game Genie Codes (USA)
Act Raiser 2 Pro Action Replay Codes (USA)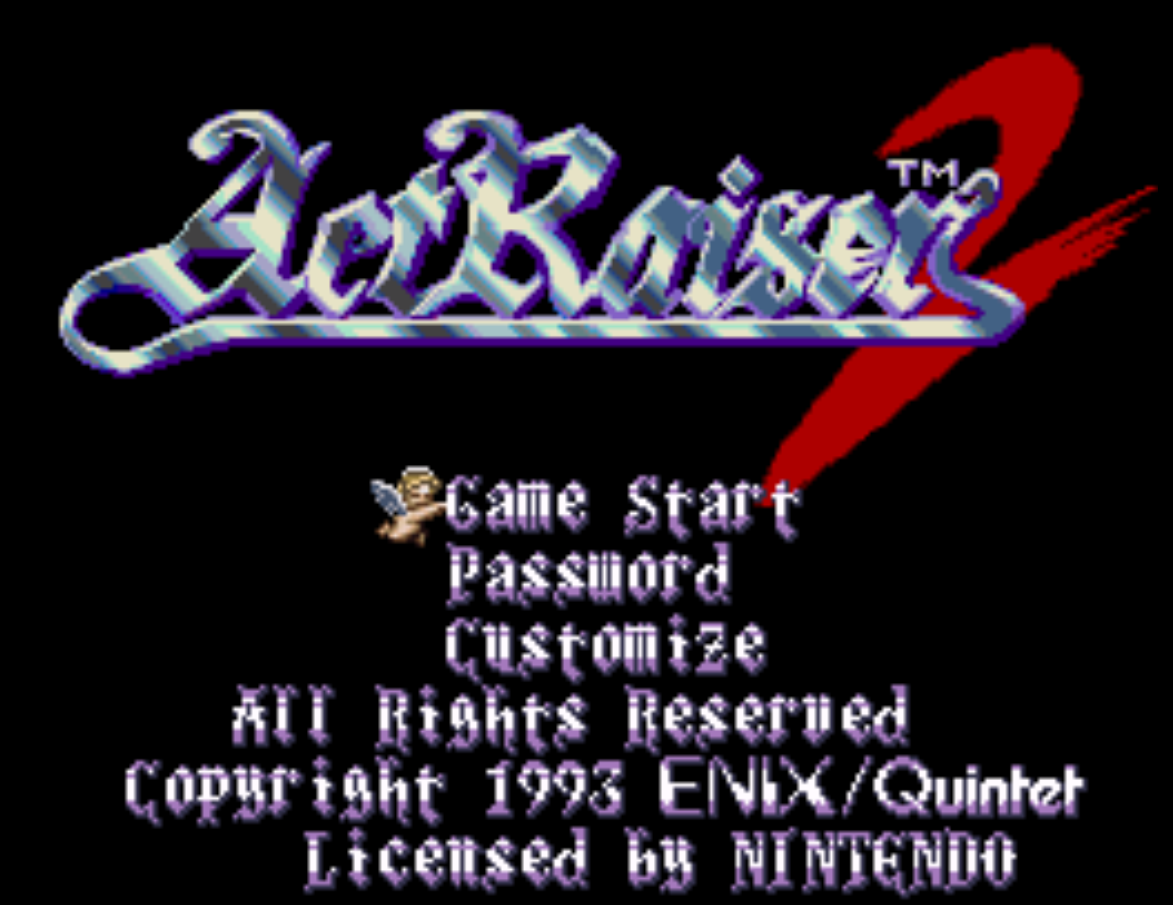 Act Raiser 2 Codes
You'll want to enter all of these codes as case sensitive passwords at the code entry screen. In order to Input a lowercase letter hold down Select.
Play the Demo Level: BJQX TRKC DLSZ
View End Credits: MTkM SkTk HNSH
Last Stage with 38 Lives: MFMJ TVSY FVPX
Fight with Tanzra: LONG LONG AGO
Fight ActRaiser Boss: Xxxx Yyyy Zxxx
All of the following codes will be used for Level Select and much like the previous codes these are case sensitive too. I will seperate the codes into three different sections, Easy, Normal and Hard. The codes will be sorted by the name of the level for easy access.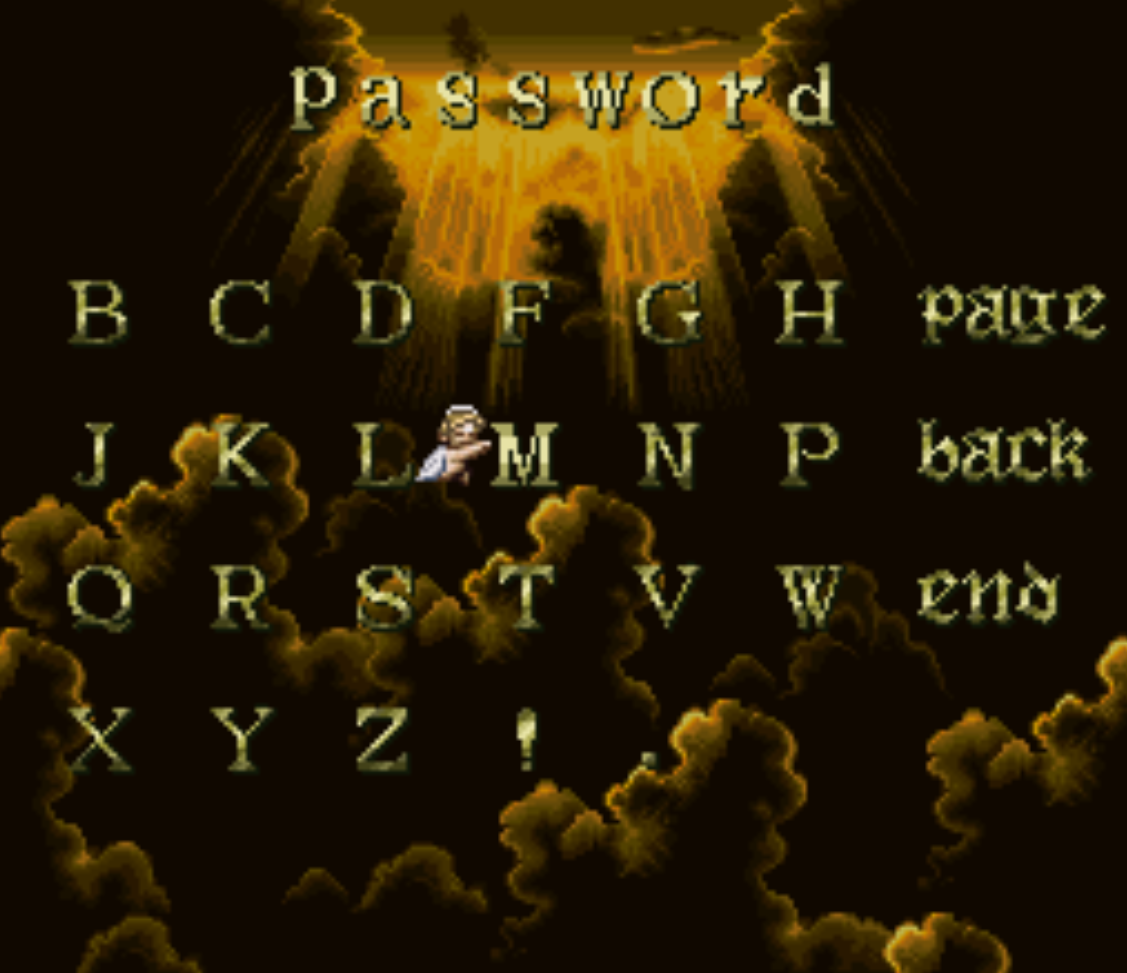 Act Raiser 2 Easy Codes
Benefic: XZKC XBZM XXZD
Tortoise Island: JCLD XYTX XXZD
Altheria: MLWK BPZW DTZS
Modero: MMFH MBKC WHWL
Demon's Cave: MCSY HKHD KHHY
Deathfield: MFLT CMSP TPTF
Almetha: MFLH MFDS LTYP
Palace 1: MFMJ PLBW YYJP
Palace 2: MFMJ TTLK WSFP
Gratis: MFMJ TWSY FYPX
Stormrook: MFXT SHJT BDLY
Tower of Souls: MFCY BPXF CXBY
Death Helm (End): MFCL YXKY CJDP
Act Raiser 2 Normal Codes
Benefic: XZKC XBZM WTHC
Tortoise Island: JCLD XYTX TMCT
Altheria: MLWK BPZW YJCW
Modero: MMFH MBKC FFTL
Demon's Cave: MSCY HKHD ZFHC
Deathfield: MFLT CMSP XWFZ
Almetha: MFLH MFDS MXPS
Palace 1: MFMJ PLBW LPCX
Palace 2: MFMJ TTLK FPTP
Gratis: MFMJ TWSY HMTF
Stormrook: MFXT SHJT CYTP
Tower of Souls: MFCY BPXF DWKL
Death Helm (End): MFCL SYMC MSXF
Act Raiser 2 Hard Codes
Benefic: XZKC XBZM FSFC
Tortoise Island: JCLD XYTX XXXJ
Altheria: MLWK BPZW LBPJ
Modero: MMFH MBKC HJWP
Demon's Cave: MCSY HKHD BYMF
Deathfield: MFLT CMSP WXJK
Almetha: MFLH MFDS PHYX
Palace 1: MFMJ PLBW MSYW
Palace 2: MFMJ TWSY JSHJ
Gratis: MFXT SHJT DLWP
Stormrook: MFCY BPXF YZJT
Tower of Souls: MFCL SYMC PWWK
Death Helm (End): MFCL SYMX FJSD
Return to Snes Walkthroughs Home Page