Final Fantasy X Calm Lands Monster Arena
The Calm Lands Arena in FFX, also known as the Monster Arena, is one of the main side quests players will have to do in order to maximize their character's potential. There are a ton of rare items used in Weapon and Armor Customization that can much more easily be acquired from the Arena rather than somewhere else. Players will also be able to capture monsters that they can then fight in the Arena that drop Key Spheres.
When you first discover the Monster Arena it'll be closed off and the man standing out front of it will give you a run down on how to find/capture monsters. Essentially you're tasked to kill monsters with a unique weapon that has the Capture bonus on it. You'll have to travel the world killing different monster species to fulfill this request.
Besaid Islands
All of these guys are found along the path that you take in the early part of the game.
Dingo
Condor
Water Flan
Kilika Island
You can find these guys in Kilika Woods.
Dinonix
Killer Bee
Yellow Element
Ragora
Mi'ihen Highroad
When you take the Airship port here head out of the tent and to the south. What I did is run up and down the high road until I captured all the enemies then returned to the airship.
Mi'ihen Fang
Ipiria
Floating Eye
White Elemental
Raldo
Vouivre
Bomb
Dual Horn
Thunder Flan
Thunder Flans aren't with the rest of the mobs. For those guys you have to go north from the tent if you port in at Mi'ihen Highroad. Run across the upper area then go to the lower area and you'll find them down there; that's where the screenshot was taken.
Mushroom Rock
Raptor
Gandarewa
Thunder Flan
Red Element
Lamashtu
Funguar
Garuda
Djose Highroad
Port in at the Djose Highroad and follow it all the way up north until you reach the Moonflow (where you found Rikku early in the game). There's mobs up here that you need to kill too
Garm
Simurgh
Bite Bug
Snow Flan
Bunyip
Basilisk
Ochu

Picture of Moonflow Southbank where you find Ochu and Bite Bug.
Thunder Plains
Melusine
Aerouge
Buer
Gold Element
Kusariqqu
Larva
Iron Giant
Qactuar
Macalania Woods
From the Airship go to Lake Macalania and from there go south to the Macalania Woods. Be sure to fight a few battles in the ice envinroment as you'll need a few enemies that spawn there.
Snow Wolf
Wasp
Iguion
Evil Eye
Ice Flan
Blue Element
Murussu
Mafdet
Xiphos
Chimera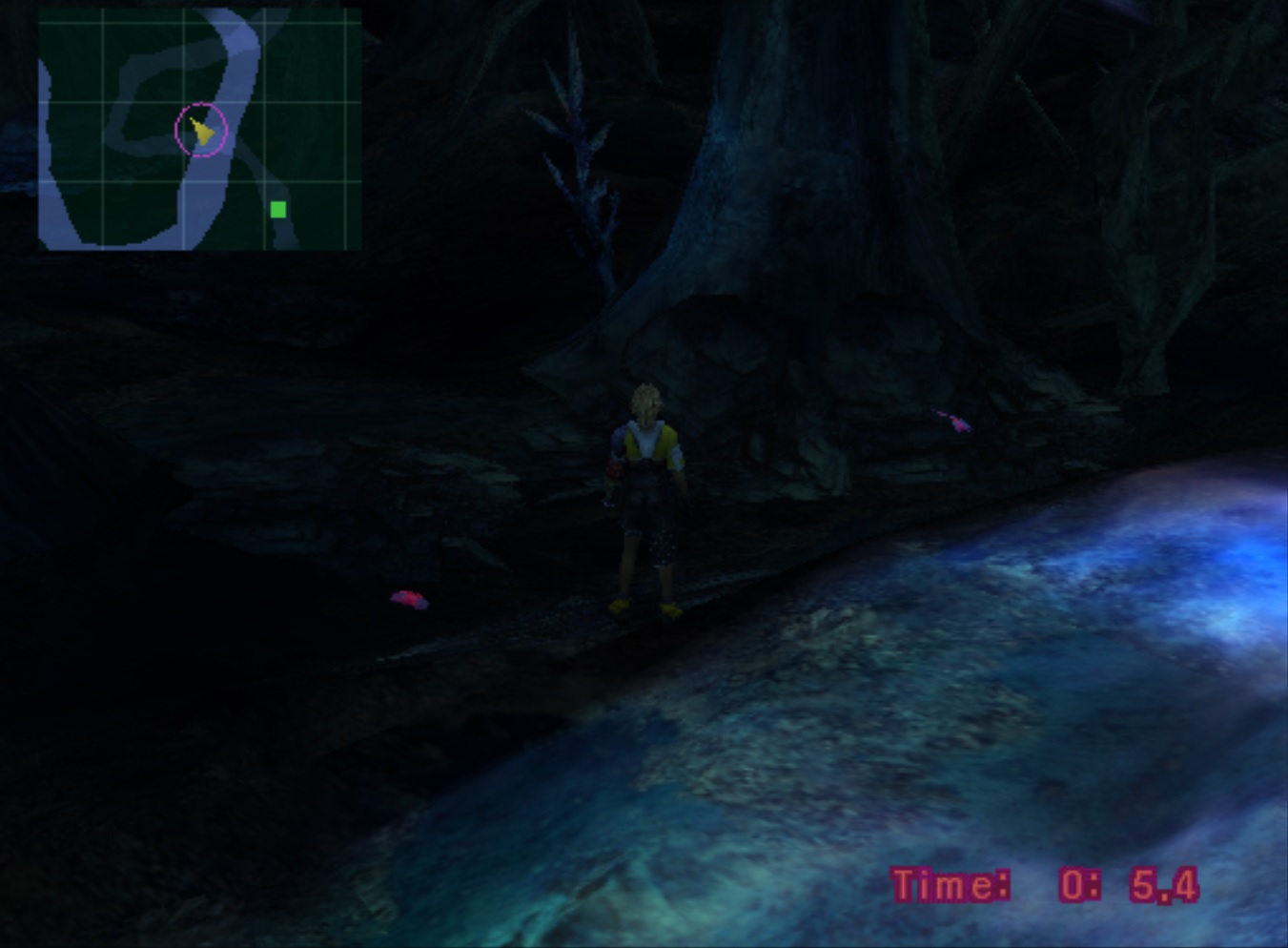 One of the biggest tips I can give for hunting down the monsters you need in these woods is keep an eye out for the butterflies that start the minigame. Grab a blue one then constantly run into a bunch of red ones in order to get into many fights.
Bikanel Island
This area is pretty easy to capture them all - you can do them while doing the Cactuar Sidequest or come here and just grind for them. The Sand Worms are rare encounters that mostly happen in the back of the desert (around where you met Cid in the middle of the game).
Sand Wolf
Alcyone
Mushussu
Zu
Sand Worm
Cactuar
Calm Lands
You can find a majority of the monsters you need anywhere in the Calm Lands. As the guy at the arena told you when you spoke to him, the more difficult enemies can be found in the northwest portion of the Calm Lands!
Skoll
Nebiros
Flame Flan
Shred
Anacondaur
Ogre
Coueri
Chimera Brain
Malboro
Some enemies can only be encountered in the northwestern part of Calm Lands, where I am standing at in the picture below.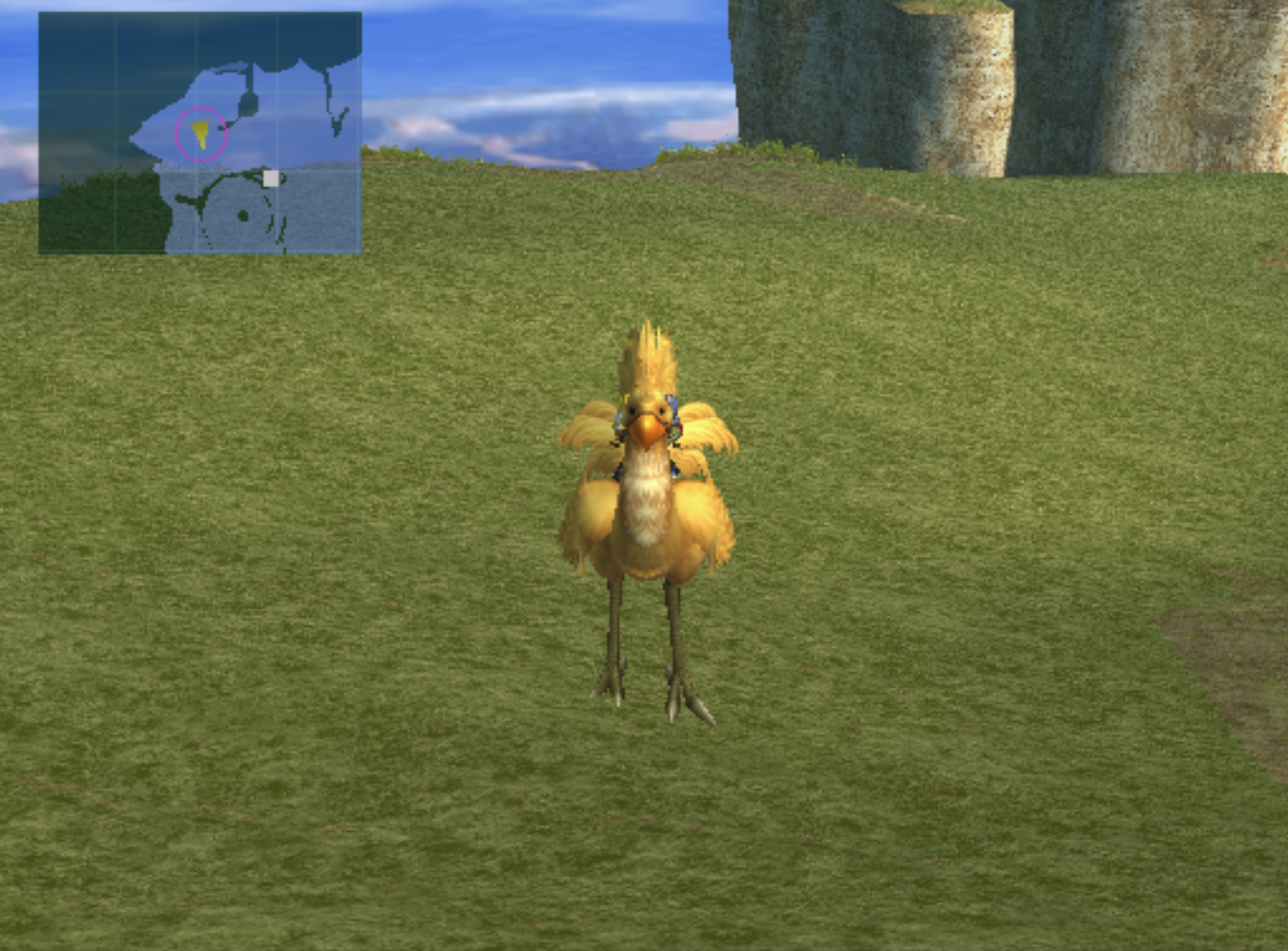 Sunken Cave
Yowie
Imp
Dark Element
Nidhogg
Thorn
Vahala
Epaaj
Ghost
Tonberry
Mount Gagazet
Port in from the Airship and just run up the mountain killing everything as you go. You'll also want to make sure you do some killing in the back cave of the mountain - some of the monsters you need can only be found up there. If you can't remember where that is use my screenshot below for guidance.
Bandersnatch
Ahriman
Dark Flan
Grenade
Grat
Grendel
Bashura
Mandragora
Behemoth
Splasher
Achelous
Maelspike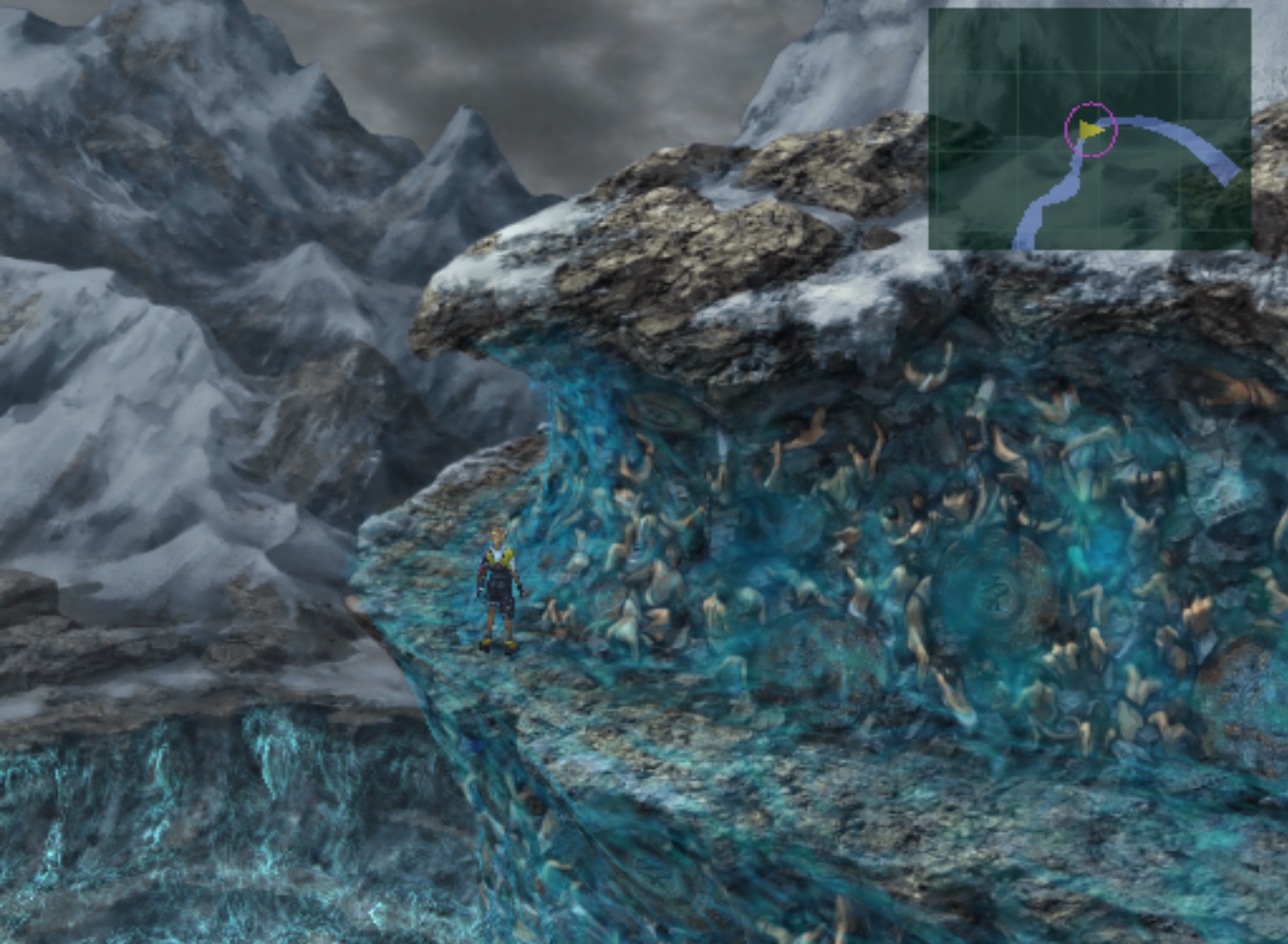 Mandragora, Ahriman, Behemoth, Dark Flan, Maelspike, Achelous and Splashers are all found up in the Gagazet Cave. For the Achelous, Maelspike and Splasher monsters you'll have to go into the water that's found in Gagazet - Submerged Passage.
Omega Ruins
This is a secret dungeon that can only be accessed once you've acquired the Airship. For more information on how to get here check out my Airship Locations and Passwords guide.
Zaurus
Floating Death
Black Element
Halma
Puroboros
Spirit
Machea
Master Coueri
Master Tonberry
Varuna
Inside Sin
Be careful when you enter Sin as it's easy to reach a point of no return! It's best if you stay in the first room where you can still see the Airship and where there's a Save Sphere. To the best of my knowledge progressing further than this first room is the point of no return!
Exoray
Wraith
Gemini
Demonolith
Great Malboro
Barbatos
Adamantoise
Behemoth King
Wanna know how you can get 400,000 or more AP per battle without cheating?
Return to my Final Fantasy X Guides Index Page