Abirik Cham 2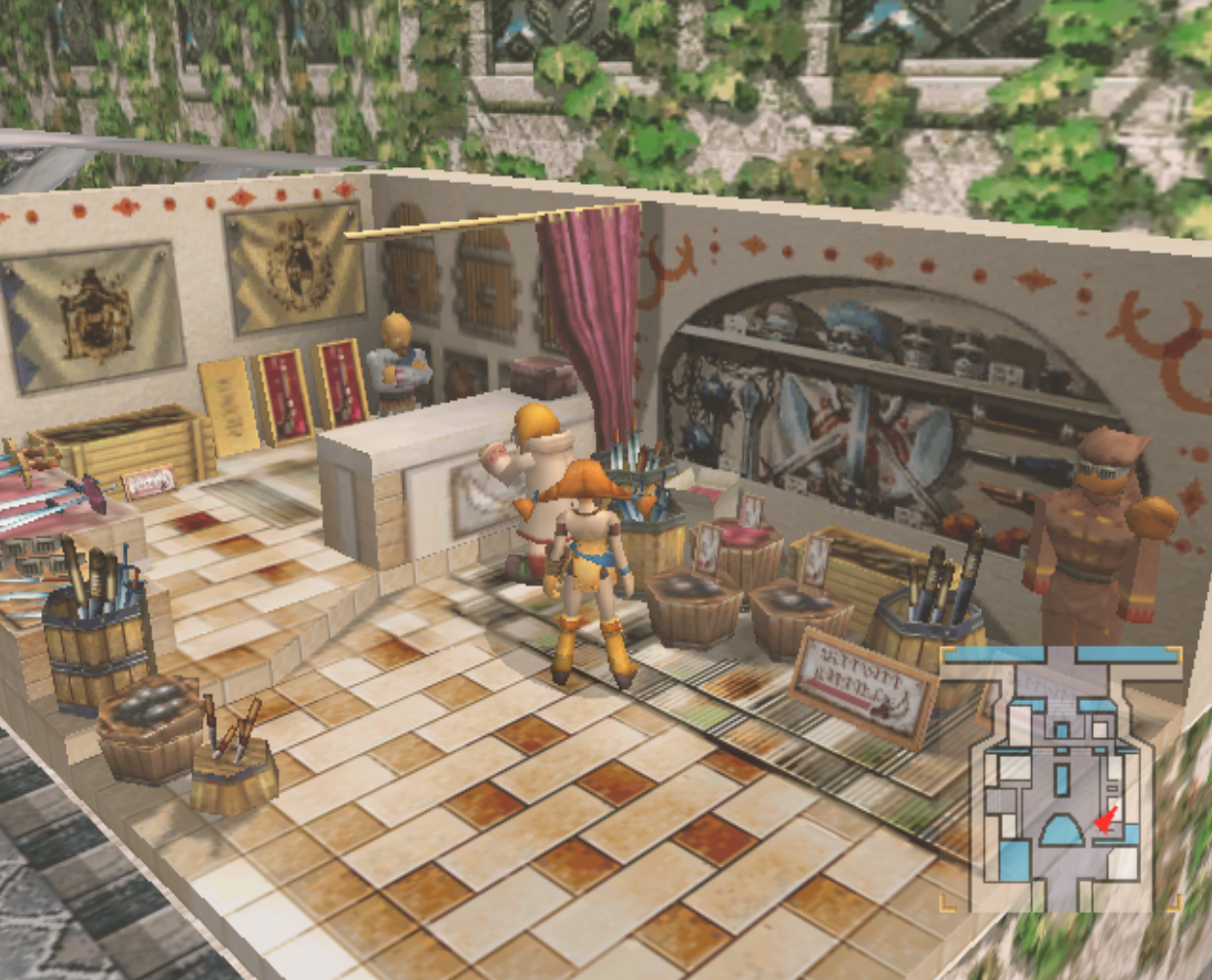 In Skies of Arcadia Legends there are two types of Chams, regular ones which you can find all over the world and Abirik Chams of which there are only three in the entire game. This page covers the second Abirik Cham that you can obtain. This one comes from the Nasrad Merchant which you escort early on in the game.
You don't get this immediately after escorting the old man - you'll only get this Cham later in the game when you find the old man standing in Nasrad and speak with him. He's found standing in the item shop which is just to the right after entering the square and on the second floor of the second building.
If you need help finding this location still I recommend you use my screen shot above for extra guidance.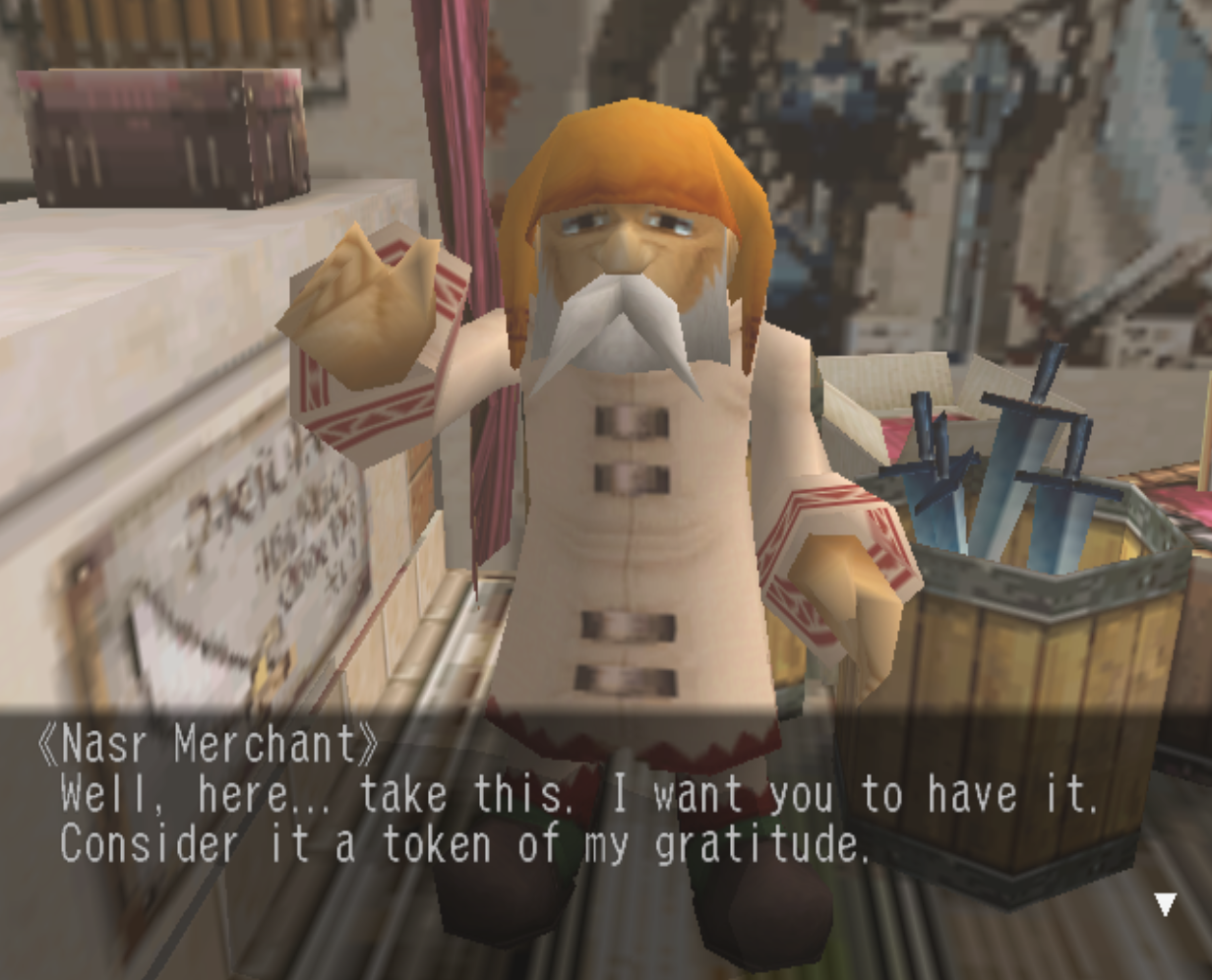 Throughout the entire game the merchant will stay in this location even once the city is attacked and left in shambles... The merchant will still be here. Note: You'll need to come back to this same building for Abirik Cham 3. An ingredient that you need for that side quest is sold by the man behind the counter.