Races: Crow's Perch - Velen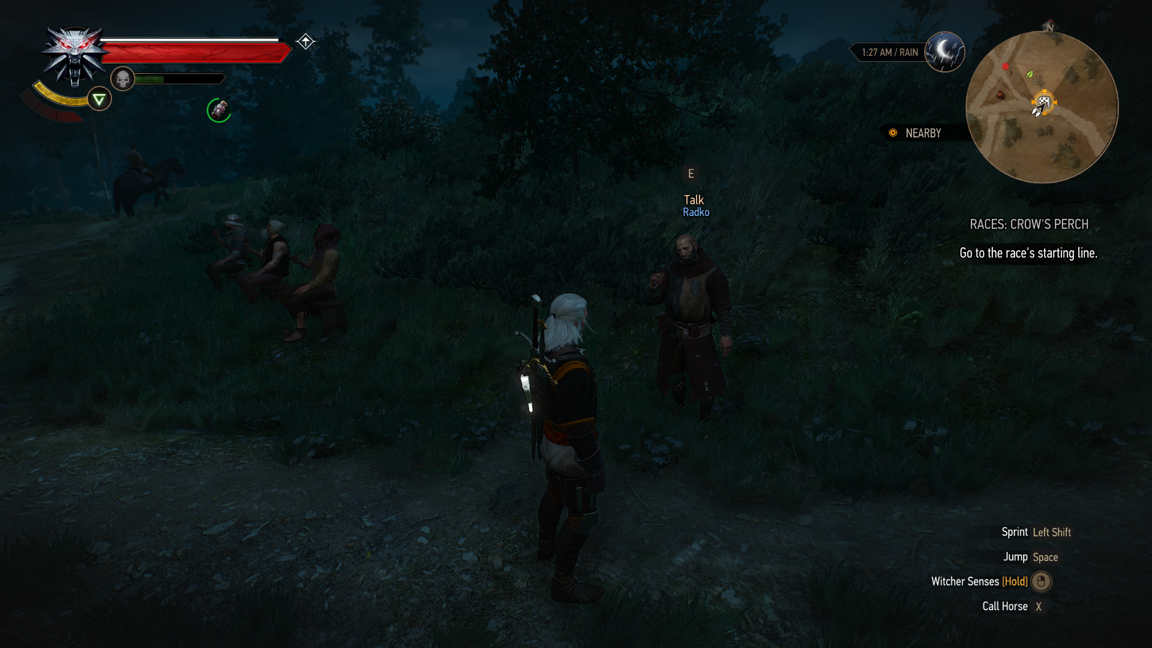 Area: Velen
Location: West of Crow's Perch
Quest Giver: Crow's Perch Notice Board
Other Requirements: N/A
This quest can be started by accepting the notice from the Crow's Perch Notice Board at any point after arriving in Velen. Once you have this quest you'll need to speak with the Race Master who is found along the road west of Crow's Perch (pictured above).
You will have to beat a total of three different races at him, each one will skip ahead to 11pm at night so every race will be in the dark. If this is your first time ever doing horse races in this game, watch your compass closely and sprint on Roach the entire time. Check my screenshot below to see the route you'll be racing.
During these 3 races you'll occasionally get an obstacle (some barrels) that you will have to dodge. You'll know that the barrels are coming because time will slow down giving you a better chance at dodging them.
Beating Stuttering Mattko will get you a racing saddle
Beating Iron-Arse Hans will get you saddlebags
Beating Black Bogdan will get you the horse blinders