A Dog's Life - Velen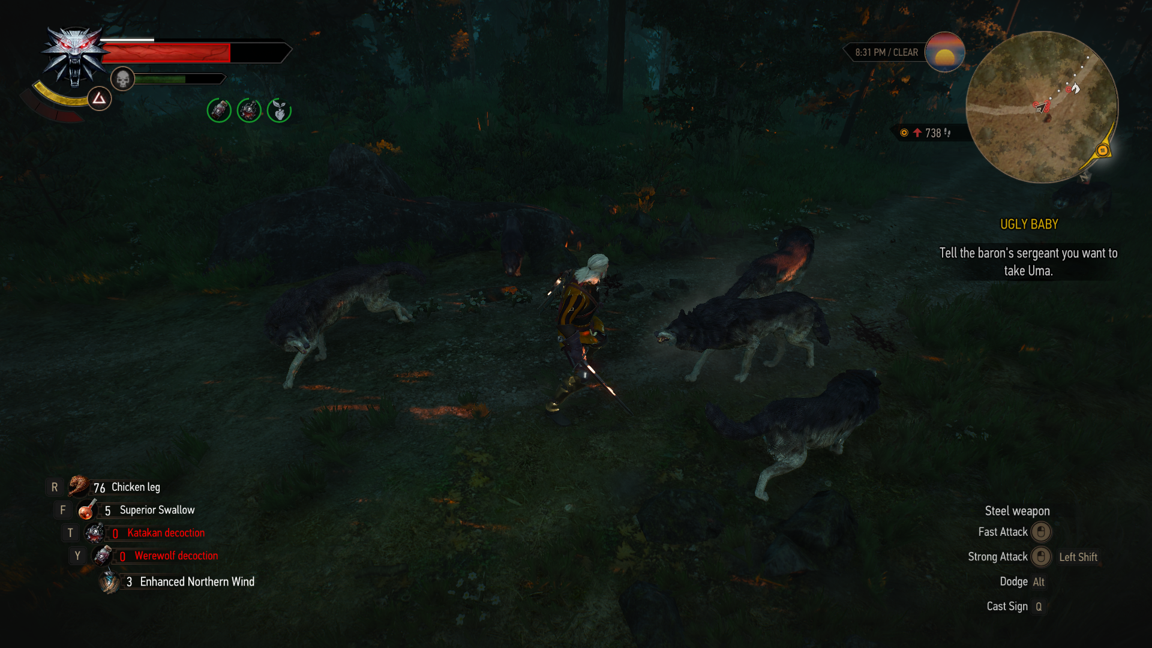 Area: Velen
Location: Southeast of Oreton; along road
Quest Giver: Automatic after getting close enough to the dog
Other Requirements: Don't leave the quest area after it begins or it'll fail
This quest begins by stumbling across a dog fighting a pack of wolves on the road due east of Oreton in southern Velen. If you're having trouble locating this quest area then use my screen shots below and above this paragraph for better guidance. When you arrive you'll have to save the dog from the wolves attacking it; once you trigger this quest getting too far away will automatically fail it.
Once you save the dog "talk" to it and you will find a key around its collar - your quest will update and suggest that you follow the dog. You'll be following the dog from our current location down to the small town of Drudge, southeast of where we first met the dog.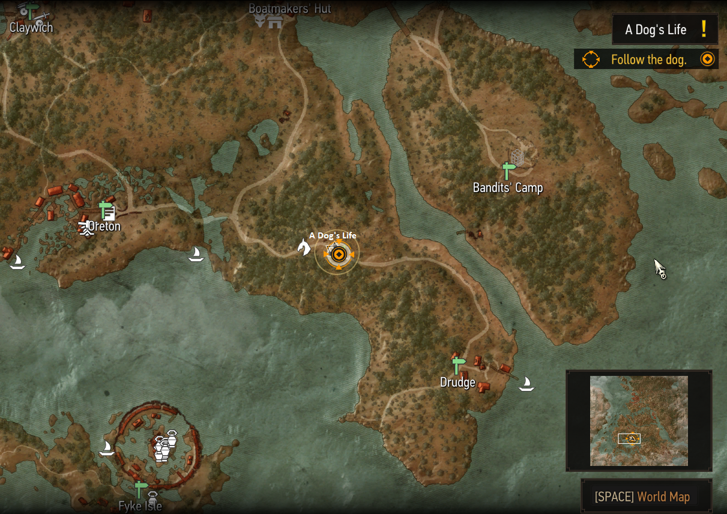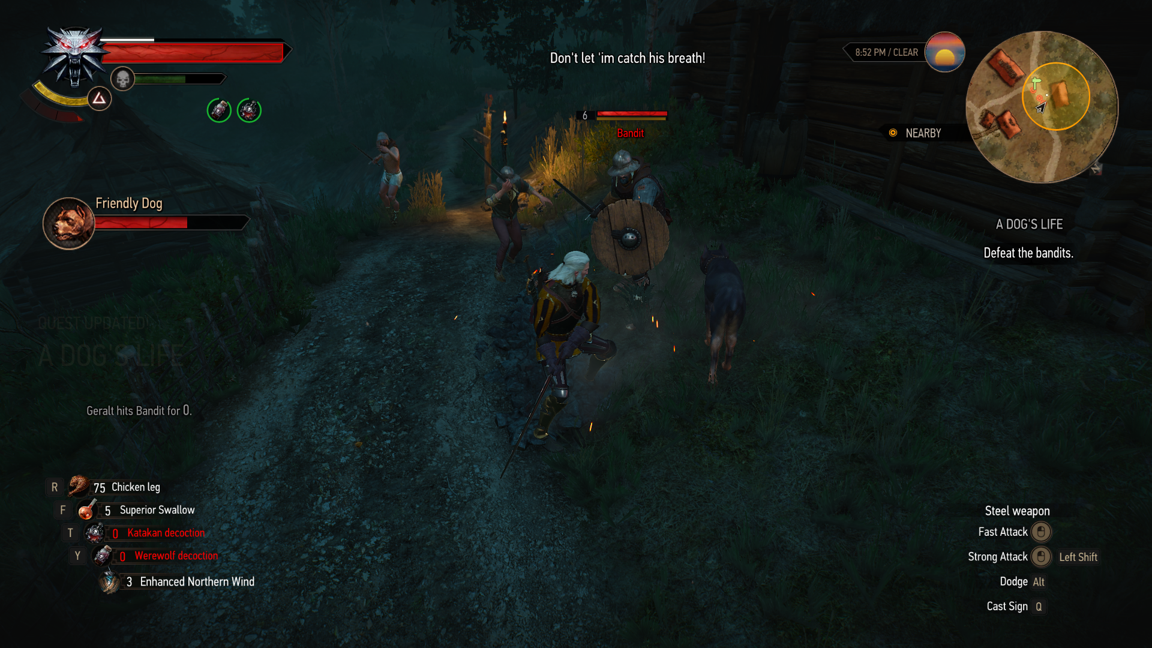 In the town of Drudge you'll find three bandits outside of a house (pictured above) defeat them then head inside of the house and use your Witcher Senses. You'll find some floor boards that are glowing red, investigate them to find a locked chest under them which upon opening completes the quest.
When you leave the house the dog will be gone, hope that pup is safe out there in this F'd up world.