Master of the Arena - Skellige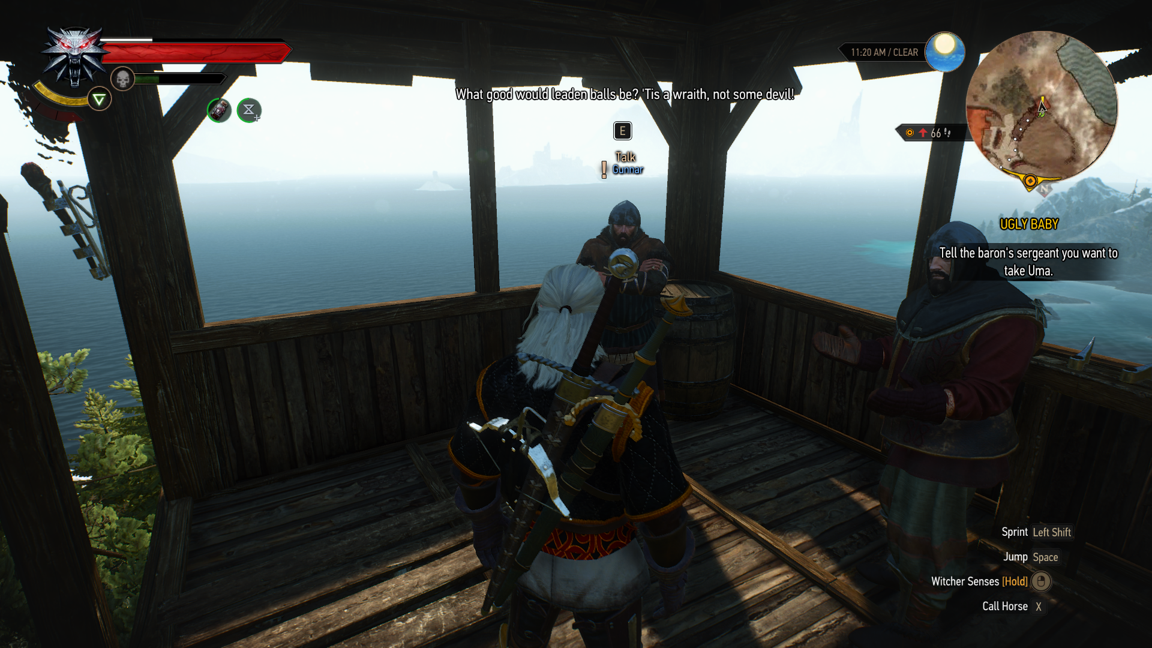 Area: Skellige
Location: Hov
Quest Giver: Gunnar
Other Requirements: N/A
This quest is found in the small village of Hov which is on an island in the northwestern portion of Skellige. You'll want to make sure you speak to the guard that's shown in the screen shot above to start this quest if not Ulle may not fight back. Completing this quest is required to do the Fists of Fury: Champion of Champions Secondary Quest.
All you have to do for this quest is to jump into the arena next to where you accept it, go through some dialogue with Ulle and then let him beat you. Just let him attack you until you're at about 50% health after which there will be a scene and Ulle will disappear for good.
Speak to the guards and they'll update your quest, telling you to come back at a later time to collect the rest of your reward.