Gwent: Skellige Style - Skellige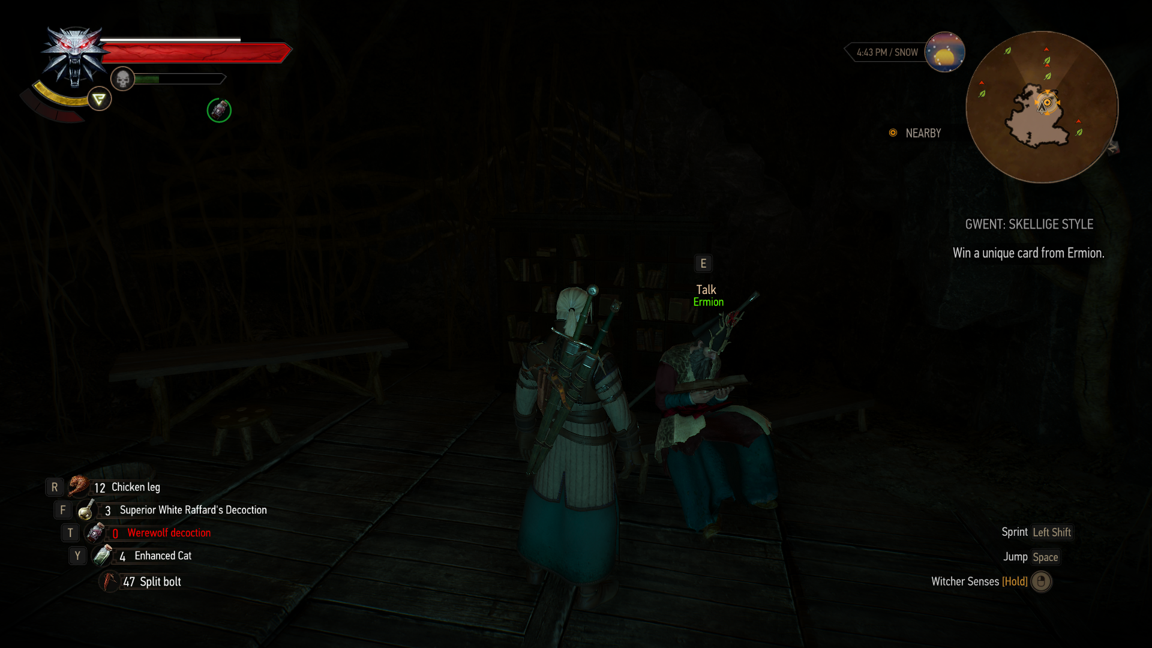 Area: Skellige
Location: Kaer Trolde
Quest Giver: Kaer Trolde Notice Board
Other Requirements: N/A
This quest begins by visiting the Kaer Trolde Notice Board and accepting the Gwent letter from the board. Your first opponent is Ermion whom you can't challenge until you've complete the Echoes of the Past <Add Link> Story Quest . Beating Ermion will reward you with the Leshen card and it will add Crach an Craite and Gremist as your next opponents to beat.
Gremist can be found nearby and in order to play him in cards you'll have to complete the Practicum in Advanced Alchemy Quest. The other person you have to challenge, Crach an Craite is all the way back in Kaer Trolde Harbor. Once you defeat Gremist he'll update your quest and tell you about Madman Lugos; Crach an Craite will tell you about Sjusta the Tailor as well.
Below is a list of the cards you can win from challenging these opponents.
Key: Opponent - Card you win
Ermion - Leshen
Gremist - Mysterious Elf
Crach an Craite - Draug
Sjusta the Tailor - Yaevinn
Jarl Madman Lugos - Vampire: Katakan
If you have any Gwent Tips for beating these opponents please comment below with them!