Fists of Fury: Skellige - Skellige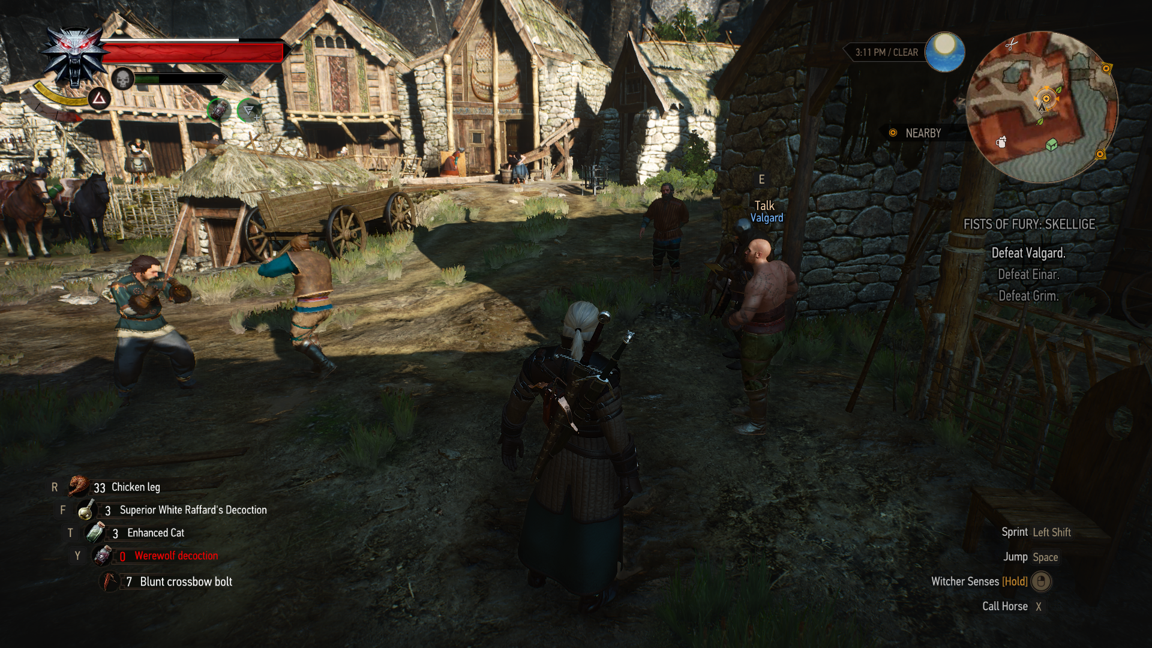 Area: Skellige
Location: Kaer Trolde
Quest Giver: Kaer Trolde Harbor Fist Fight/Kaer Trolde Notice Board
Other Requirements: N/A
This quest is given to you shortly after arriving in Skellige, likely when you approach the fight going on in Kaer Trolde Harbor (pictured above) or visit the Notice Board. All of the Fists of Fury quests work the same way, you'll have to participate in a few fist fights across the continent and there's always one guy that will ask you to throw the fight.
In this instance, Valgard will ask you to throw the fight to impress a nearby woman - you can agree then beat him, refuse then lose/beat him - you get a different reaction for every different outcome. After defeating Valgard you'll have to take out Einar and Grim. Both of them are straight forward fist fights.
Upon defeating all three of these guys you'll now have to defeat Olaf - the current Skellige Champion. Head on over to Urialla Harbor and you'll find the arena where you fight Olaf a tad bit northeast of town. You'll quickly discover that your opponent is actually a bear and you'll have to beat its face in with only your fists. Luckily - it's actually easier than fighting the humans since it can't block and you can actually dodge here.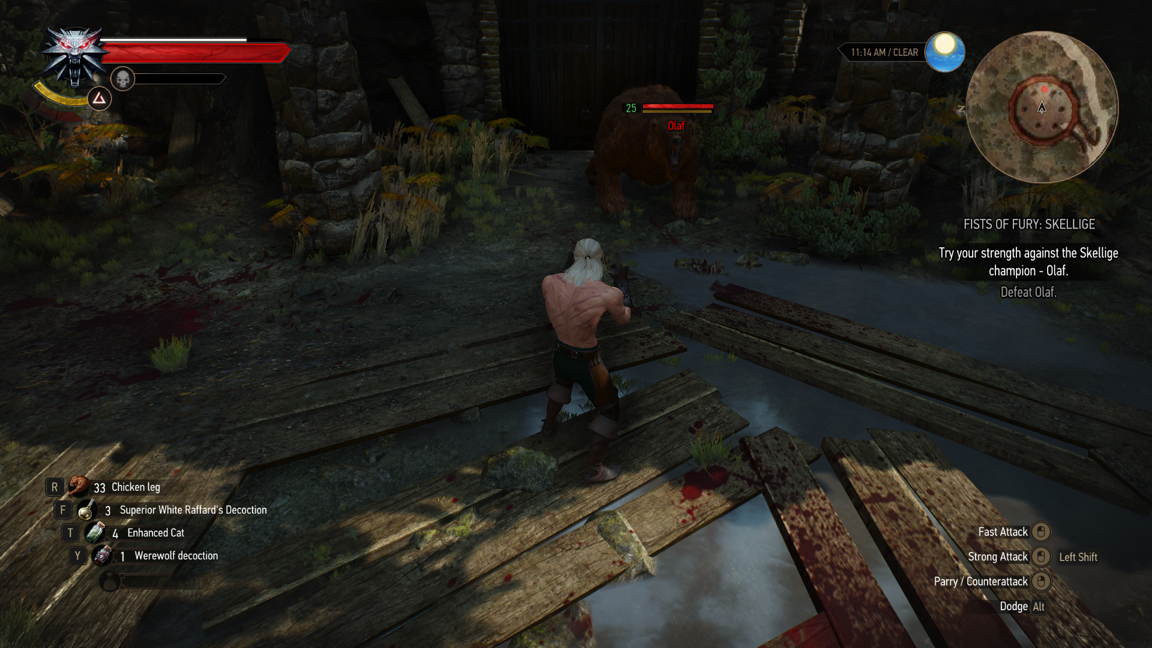 If you've completed the other Fists of Fury: Velen and Fists of Fury: Novigrad quests then you will be approached at the end of this quest by a man who gives you the final quest Fists of Fury quest in the base game, Fists of Fury: Champion of Champions.