Contract: Missing Son - Skellige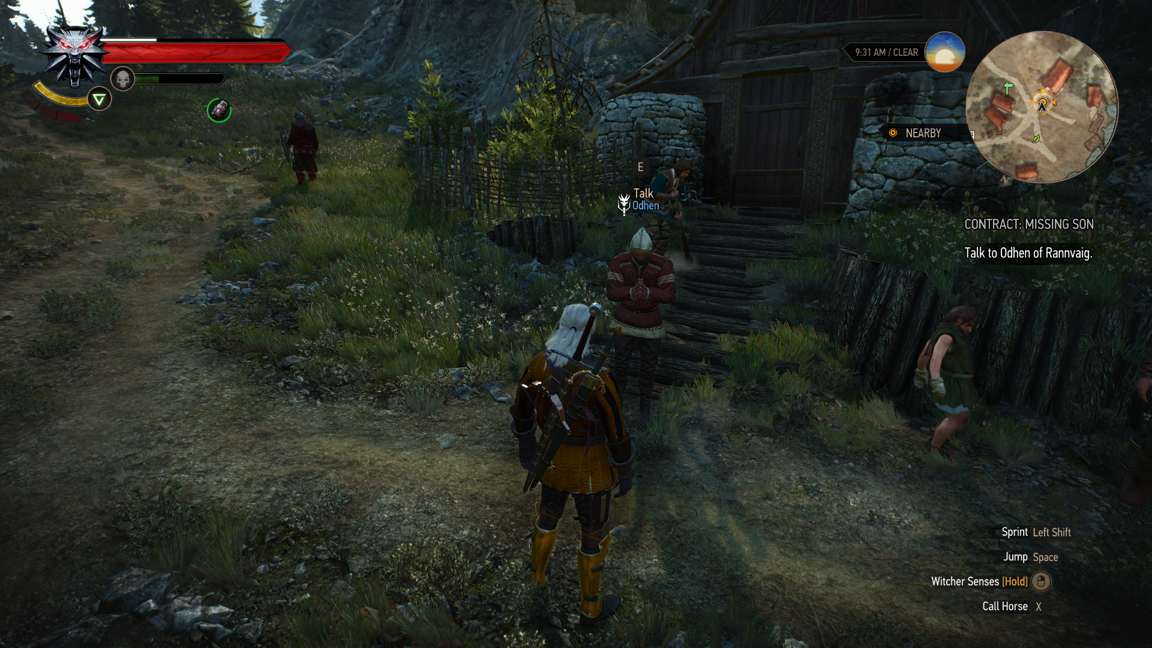 Area: Skellige
Location: Rannvaig/Kaer Nyssen
Quest Giver: Rannvaig Notice Board/Odhen
Other Requirements: N/A
This quest can be started one of multiple ways; you can speak with Odhen directly, read the notice on the Rannvaig Notice Board or stumble upon the Fiend while exploring the world. I'll assume for this guide you either started at the Notice Board or by speaking with Odhen, who is pictured above.
For this quest you will have to explore the area north of Boxholm by name of Kaer Nyssen. When you arrive in the quest circle it won't take long for you to stumble into Morvudd, the boss of the contract. This however is not the final time we will be fighting him.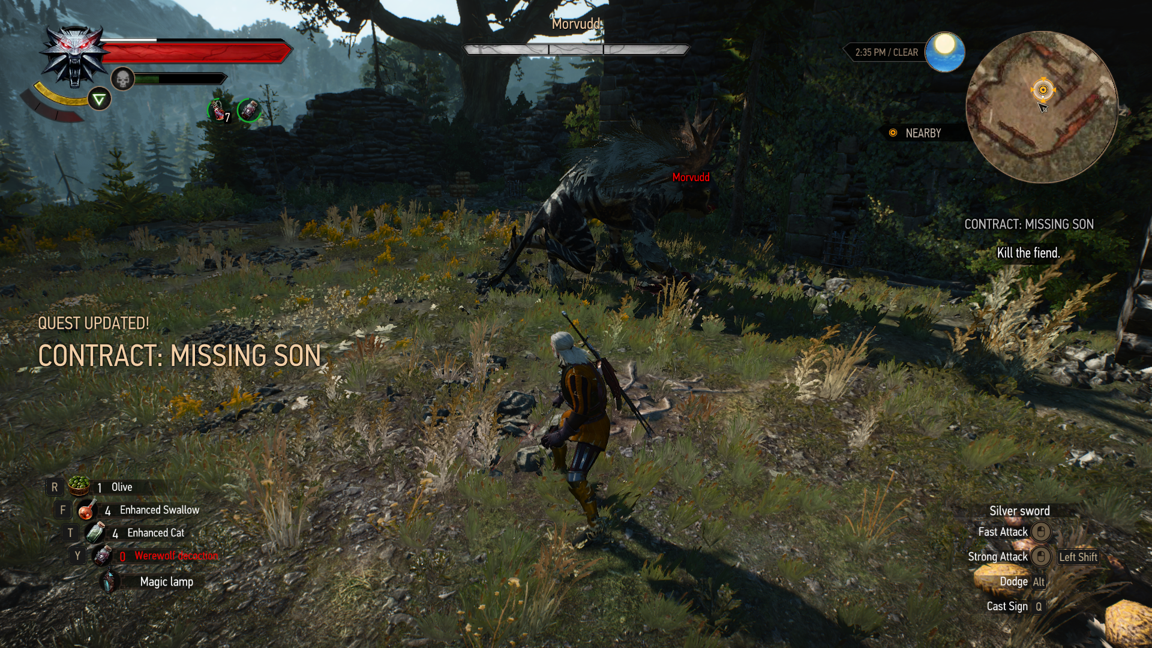 Morvudd hits quite hard so I would recommend using Quen and avoiding his attacks as best you can. When you greatly injure him he'll use an ability called Third Eye on you which blinds you and he'll escape during this time. You'll need to use your Witcher Senses and examine the tracks in the southern portion of the area overlooking the small bridge.
Morvudd Weaknesses: Samum (Bombs), Devil's Puffball (Bomb), Relict Oil
Follow the tracks through the Boxholm area to find the Fiend's den. This fight is the same as the last one except this time it will use Third Eye on you much more frequently and the fight will continue while you're blinded. The face of the beast glows red, just keep an eye on that and dodge its attacks.
Once the Fiend is defeated all that is left is to loot it and examine the body nearby where Morvudd was last standing when you found him. Look for the yellow tunic as the quest giver mentioned to find his son, Olve, or what's left of him. With this you can now return to the town and complete the quest.
Tip: Search the Fiend's lair to find Diagram: Griffin steel sword - mastercrafted in one of the chests.