Empty Coop - Novigrad
Area: Novigrad
Location: Honeyfill Meadworks
Quest Giver: Yanina
Other Requirements: N/A
This quest is begun by speaking to the old lady who lives in the long building to the east of Honeyfill Meadworks. If you're having trouble locating her use my screen shots above and below this paragraph. For this quest you'll need to speak with her then follow the foot prints leading south of her house.
When you near the end of the first quest marker you'll want to examine the foot prints again to find they start mixing with small human prints - but there are no signs of a struggle. Cross the water and you'll find a small tent with three orphans here. Speaking with the orphans will update your quest and send you back to the old lady - asking her if she'll take the orphans in.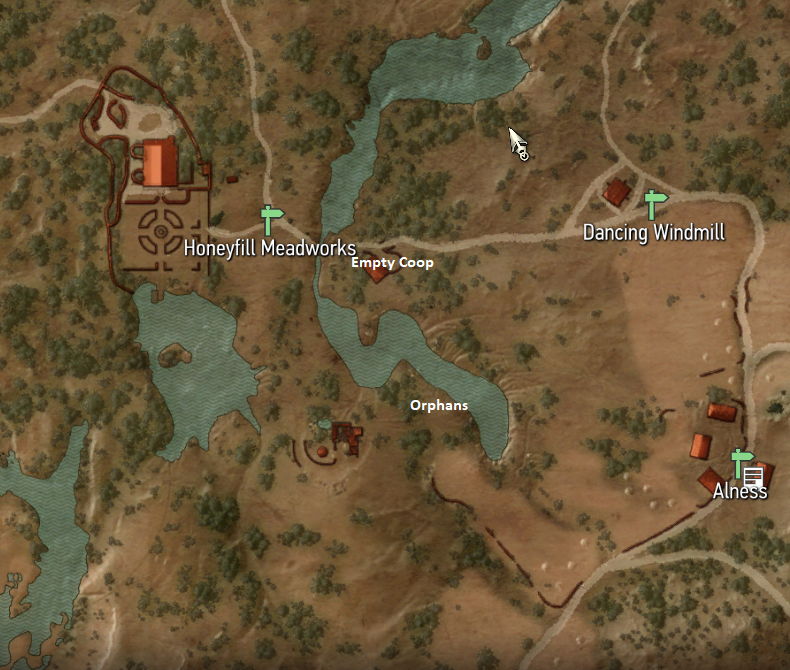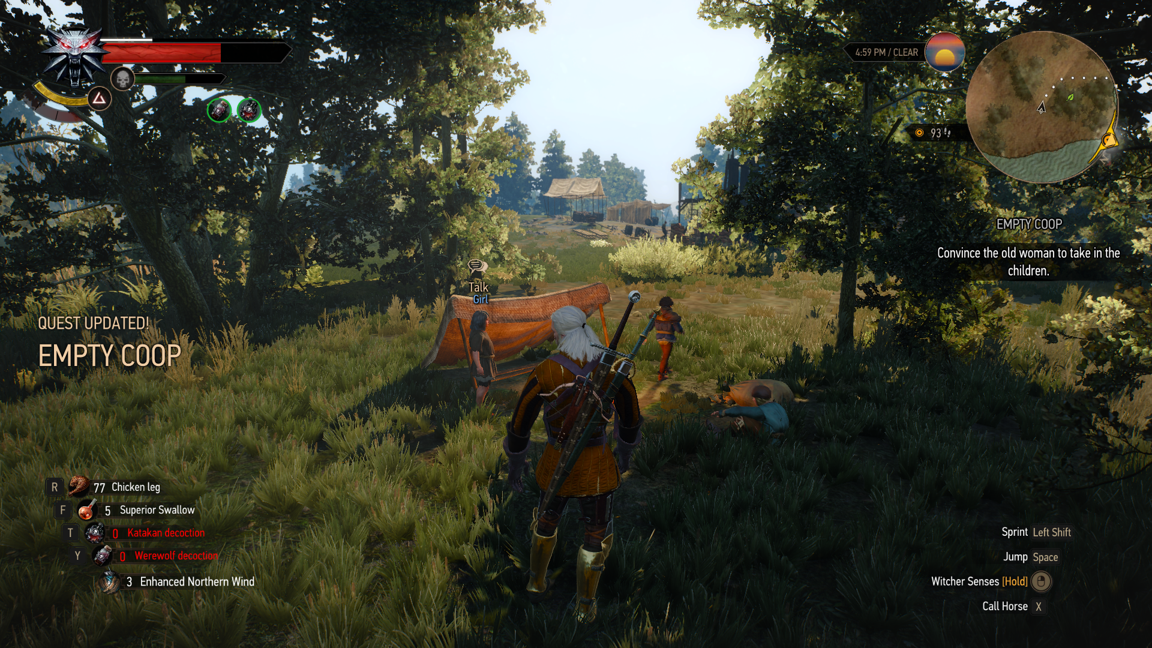 As the quest says, ask the old lady to take in the orphans - without a home they're likely to die. Once you ask her to take the kids in she'll tell you that she'll think about it and that's the end of the quest. If you return at a later time and speak to her you'll find that the kids are now living with her and helping her with chores.