Avid Collector - Novigrad (Hearts of Stone)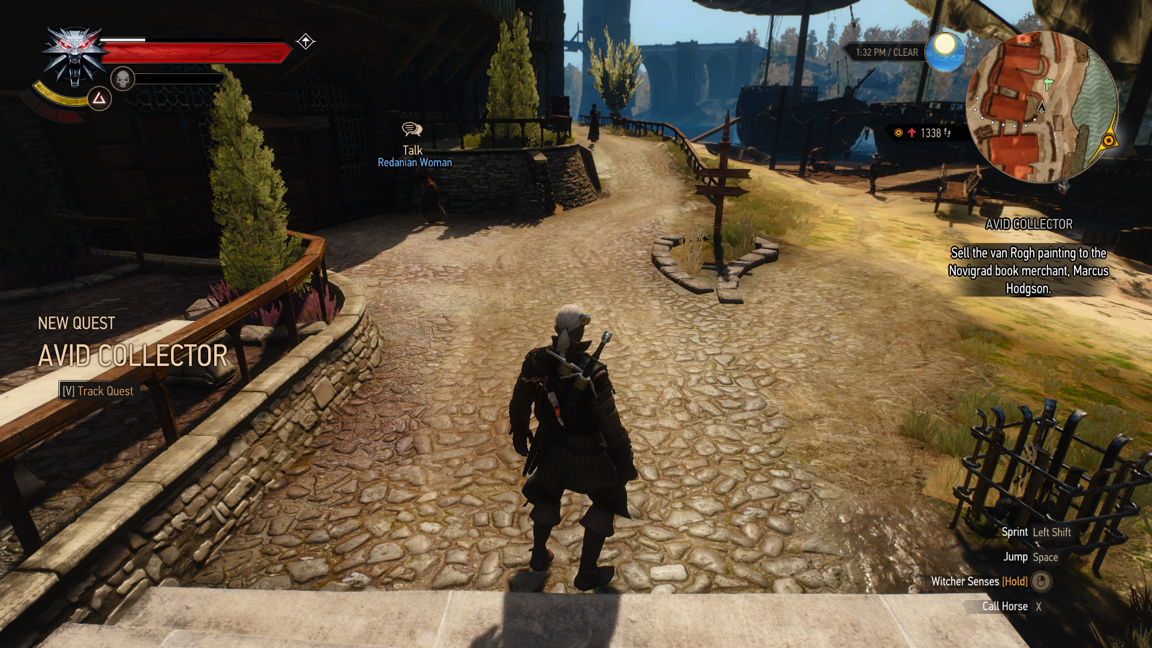 Area: Novigrad
Location: Oxenfurt
Quest Giver: Purchase the von Rogh painting during Open Sesame!
Other Requirements: Hearts of Stone DLC
This quest begins automatically during the Open Sesame! Hearts of Stone Story Quest assuming you won the bid on the von Rogh painting at the Auction. All you need to do for this quest is to take the painting to Marcus TK Hodgson in Novigrad.
You can find Marcus in the northern portion of Hierarch Square in central Novigrad; he owns a small bookshop here. Marcus will give you a total of 500 Crowns for the painting which will either be 480 Crowns more than you paid or 440 Crowns more if you told Vimme about the painting when you were at the auction. Your will also receive a Conserved Shaelmaar Trophy which increases the amount of gold you receive by 5%.
Once you've given Marcus the painting the quest will complete.
Tip: Play Marcus at Gwent to win the Ghoul Card