Bird on the Brink - Wiz Chocobo Post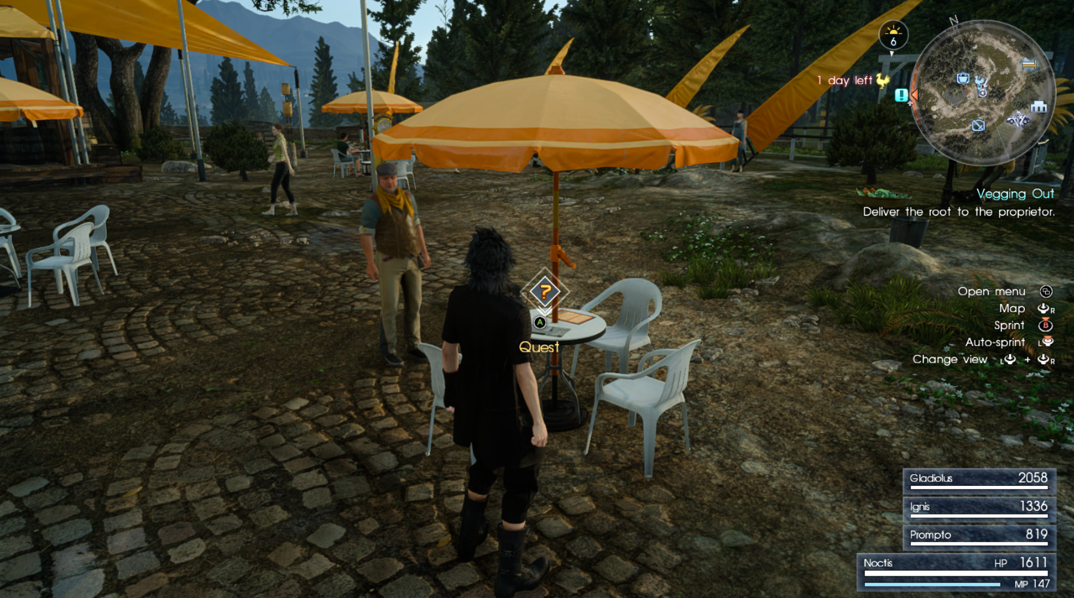 First Available: Chapter 3
Other Requirements: Complete Where the Wild Chocobos Are
Location: Wiz Chocobo Post
Rewards: 1,000 EXP
You can accept this quest after completing the Where the Wild Chocobos Are quest given to you by the same NPC. For this quest you'll need a Potion in your inventory, make sure you have this item before heading to the quest location or you'll have to waste time running back.
The destination that you must visit to find the ailing Chocobo is marked on your map, when you arrive here you'll be prompted to give the Chocobo a Potion. Do so to update the quest - all that's left is to return to Wiz at the Chocobo Post and turn it in.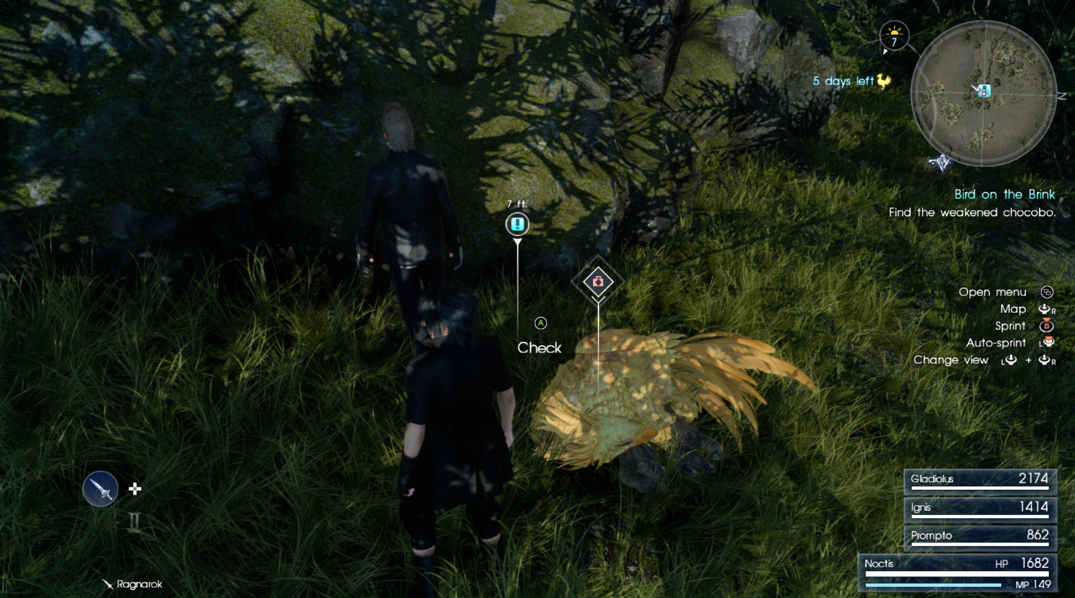 Completion of this quest will unlock the next one in the chain, A Feathery Feast. You'll be able to pick this quest up from the same location at Wiz Chocobo Post.