Rinoa Shooting Star Ultimate Weapon - FF8 Guide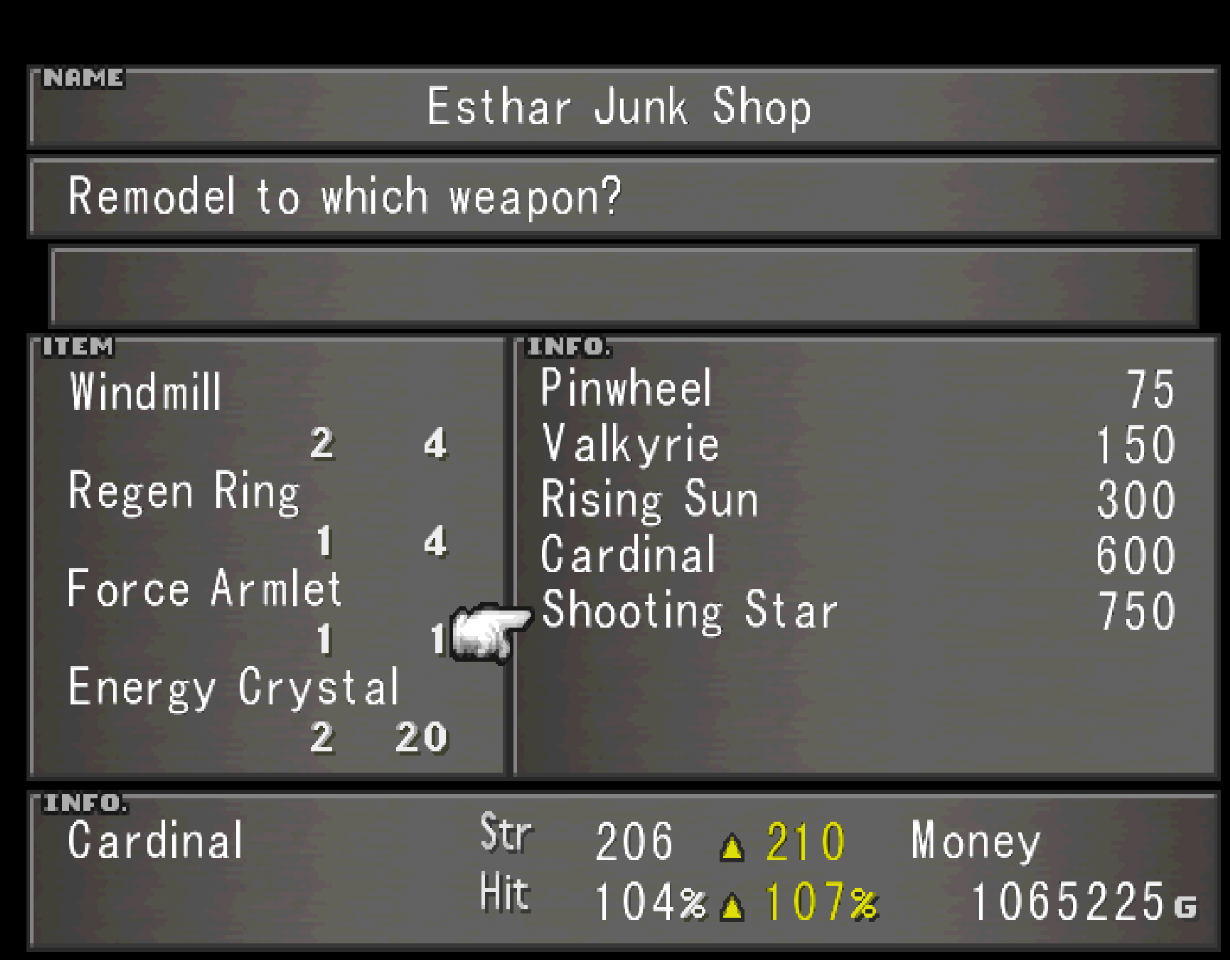 Shooting Star is Rinoa's Ultimate Weapon in Final Fantasy 8 and in order to make it you need four different items. Unlike many of the other games in the series, there is no fancy quest or even location to find this weapon. Throughout Final Fantasy 8 there are Junk Shops and at these shops you can trade items to them in order to receive an upgraded weapon.
Force Armlet and Energy Crystal will be the two hardest items for you to acquire of the four. Until later on during Disc 3 you only have a few chances to acquire a Force Armlet in the game and Energy Crystals.
Required Items for Shooting Star:
2 Windmill
1 Regen Ring
1 Force Armlet
2 Energy Crystal
Windmill: Card Mod the Abyss Worm Cards for this item or the Pandemona Card for 100 Windmills. Windmills are also dropped by Abyss Worms, Death Claw and Thrustaevis enemies. Locations of these enemies are shown below.
Regen Ring: Card Mod 10 Chimera Cards into 1 Regen Ring or hunt Chimera enemies on the Island Closest to Heaven, they drop this item. Torama enemies outside Esthar also drop this item + you can Mug it from them with a 100% chance. These enemies only appear after completing the Lunar Base however.
Force Armlet: The earliest possible time you can get this item is from the X-ATM092 enemy during the Dollet mission. Otherwise you'll have to wait until Disc 2 when you fight Edea, she drops it. Or if you missed it then too you can finally buy this item from the Esthar Pet Shop on Disc 3.
Energy Crystals: This item is most easily farmed from Elynoyle enemies or Card Moded from Elynoyle Cards. The easiest source of Elynoyle enemies is the Elynoyle Fixed Encounters in Esthar.... but this is unavailable until later during Disc 3.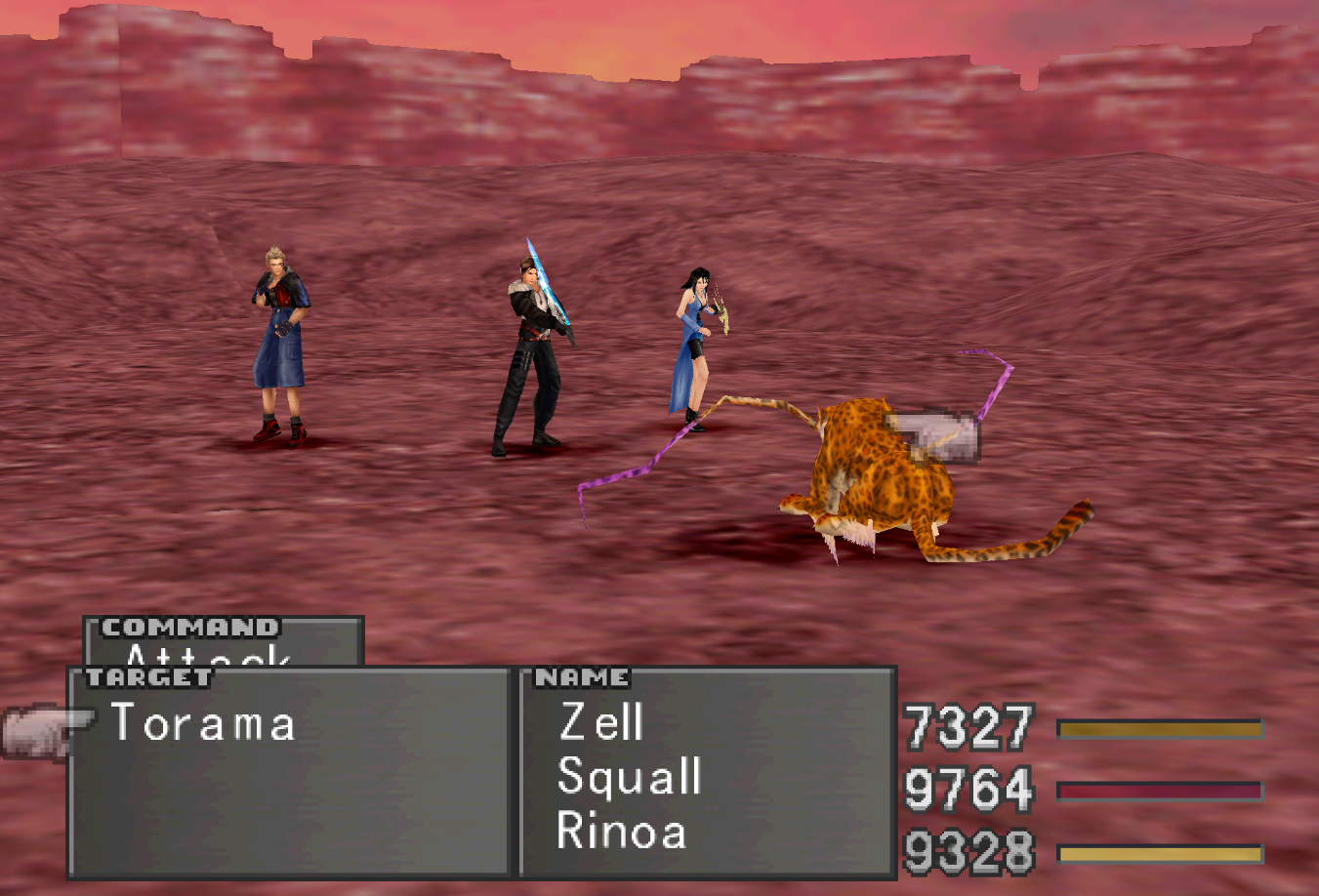 Torama enemies outside Esthar.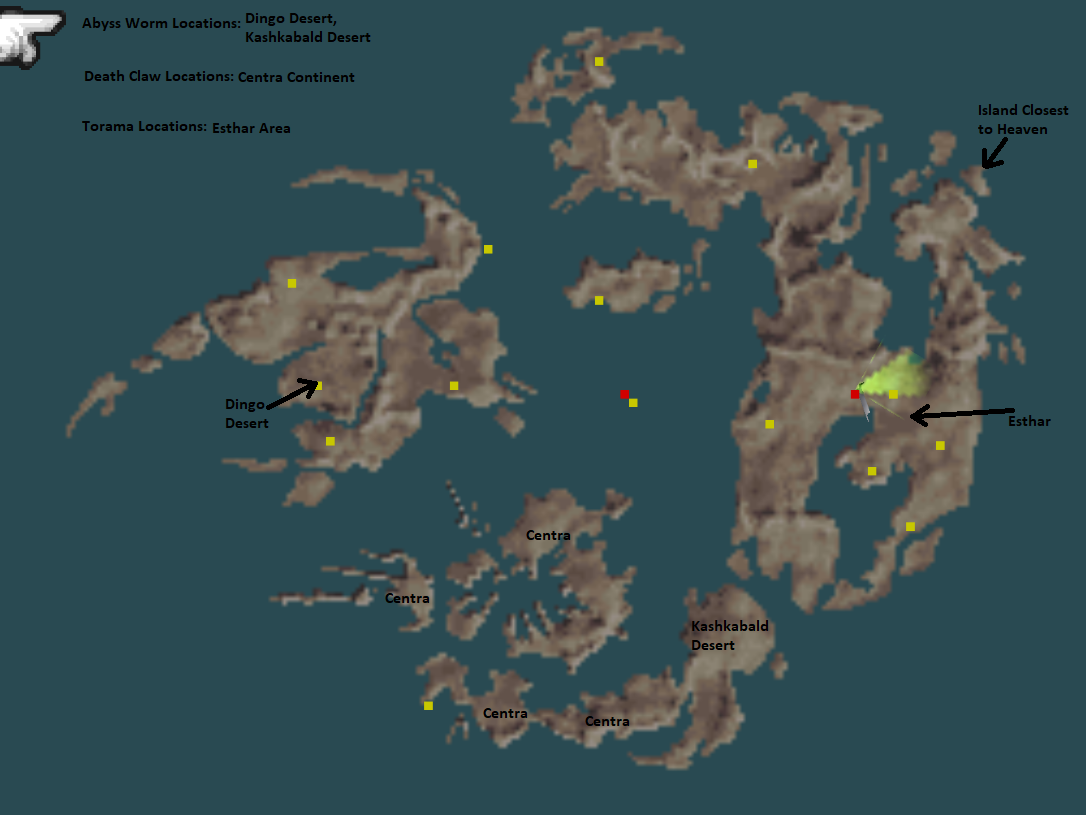 Return to Final Fantasy 8 Guides Index