SeeD Written Test Answers - FF8 Guide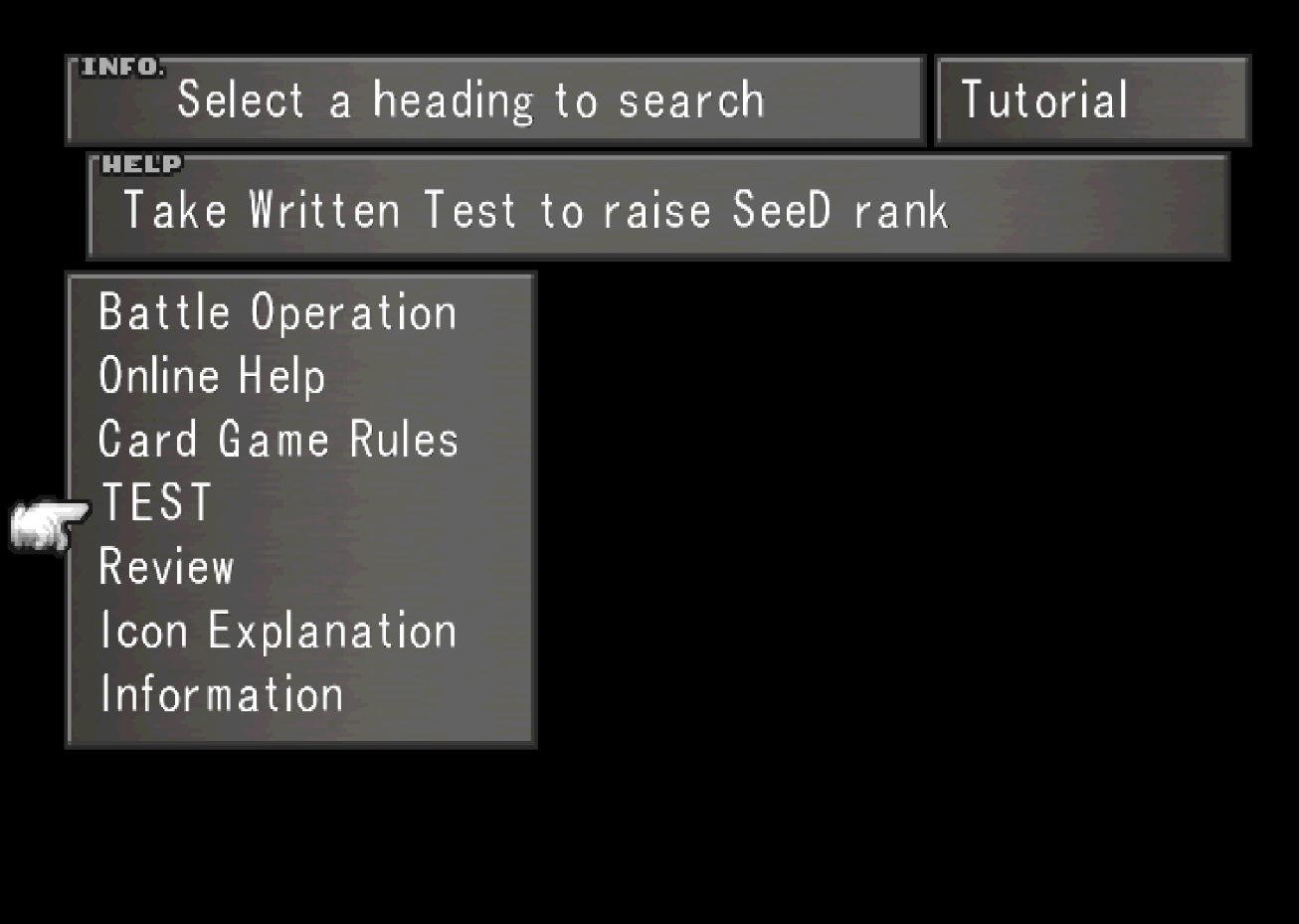 One of the many unique features of Final Fantasy 8 includes SeeD tests that you're able to take which will increase your SeeD rank. An increased SeeD rank only has one benefit which is a larger paycheck after you take the required amount of steps.
You can take these tests at any time during the game so long as Squall is the same level as the exam in question. So, if you want to take Exam #18 Squall has to be level 18. You also will have to have completed all previous exams. I recommend you take most of them very early on to give your SeeD rank a huge boost and bring in a lot of Gil since this will be your main source of Gil for awhile.
I've sorted the SeeD Tests into three different pages to make viewing them easier, click on the link you need below to be taken to those guides.
There are a total of 31 SeeD ranks and every time you're paid a salary your SeeD experience decreases by 10. A few missions and storyline plots throughout the game will raise your SeeD ranking along with these tests but the tests are the most reliable way to boost your rank quickly.
Every 24,575 steps that you take in game you'll get paid your SeeD salary. If this sounds like a lot more than you normally take it's because a single step actually counts as 3 - 5 steps. Riding a Chocobo or driving the Balamb Garden counts as even more.
It decreases by 500 Gil for every rank below.
SeeD 30th Rank Salary: 20,000 Gil
SeeD A Rank Salary: 30,000 Gil