Tanaan Embroidery Needle & Tanaan Smithing Hammer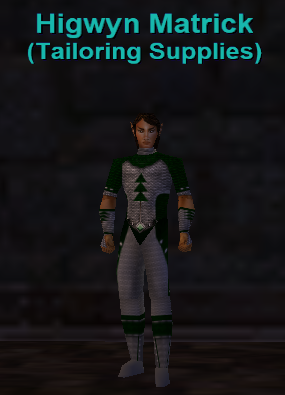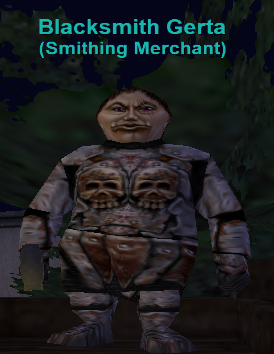 Every Tradeskill combine for the PoP class armor will take an additional Tanaan Item which you can purchase in Plane of Knowledge. Cloth and Leather armor users will need to purchase a Tanaan Embroidery Needle whereas Chain and Plate armor users will need to purchase a Tanaan Smithing Hammer.
Those of you out there who need the Embroidery Needle will want to visit Higwyn Matrick in PoK. He's found on the western side of the zone in the large strip of buildings between The Bazaar and The Guild Lobby. You can also use Find to locate him.
Blacksmith Gerta is the NPC you'll want to go to if you need a Tanaan Smithing Hammer. She is near the Small Bank that's east of the Guild Lobby entrance; for those of you unfamiliar with PoKs layout Gerta is also on Find. Both of these NPCs have their locations marked on my map below for even easier access.