Kurn's Tower - Kunark Leveling Guide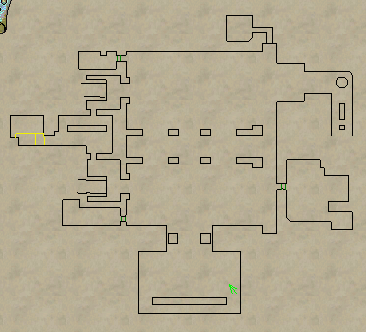 The first floor of Kurn's Tower when you zone in is shown in the map above. This area is good for players who are between the levels of 10 - 14. By the time you reach 14 everything will be dark blue to you and you can either head up to higher floors for some higher level enemies to kill.
The first few floors you go up will have more greater skeletons which are the same level as the entrance enemies. Eventually though when you go up far enough you'll reach a bunch of scalebone skeletons which are where the increase in level happens.
The larger picture on the map below is the first floor you'll come across with a lot of scalebone enemies.
The picture to the left is the floor just below the top floor, which is the picture on the right. The top floor of Kurn's tower has two large dining tables with a bunch of cobwebs and an odd mole running around them. This floor and the floors immediately below offer decent hunting grounds for players 15 - 18.
If you'd like to keep leveling in Kurn's Tower after level 18 you'll need to go downstairs into the basement to find the best hunting grounds. The basement gets a bit more difficult though since the enemies down here aren't undead, they're Burynai which means they'll flee when low on health.
The map below is of the basement floors. Be careful and bring a group!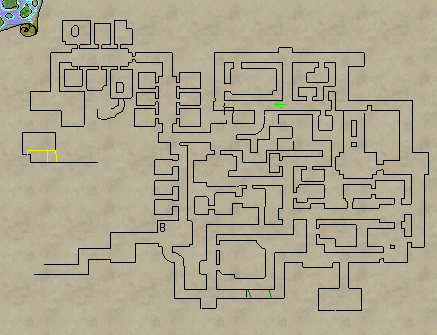 Additional Zone Information
- The only zone that's connected to Kurn's Tower and the only way in is the Field of Bone, the Iksar noobie zone.
- Kurn's Tower was remade during the Seeds of Destruction expansion and the new zone shares the same name.
Kurn's Tower Allakhazam Zone Information
Kurn's Tower P99 Zone Information