How to reach Riftseeker's Sanctum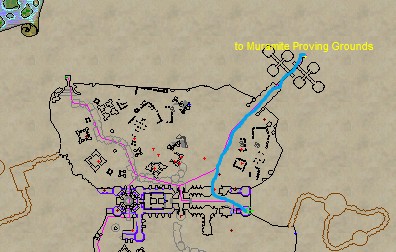 Reaching Riftseeker's Sanctum can be quite a pain in the rear if you don't know your way around Omens of War zones. The fastest way here is to take the Guild Hall portal to Wall of Slaughter and then from where you port in at run north up to Muramite Proving Grounds. Use the map above if you need some guidance for this part.
Once you're inside Muramite Proving Grounds you'll have to navigate through all the zigzags until you reach Riftseeker's Sanctum which is in the centerish part of the zone. You'll definitely want invis for this part - nothing sees through invis (assuming it isn't a named enemy) on the way to Riftseeker's Sanctum.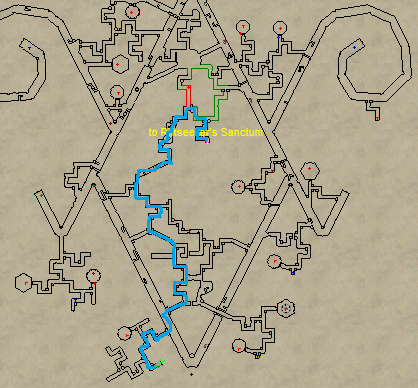 Return to Riftseeker's Sanctum OoW - TSS era Leveling Guide
Return to Muramite Proving Grounds OoW - TSS era Leveling Guide
Return to Riftseeker's Sanctum SoD (Post Mercenary) era Leveling Guide