How to reach Dulak's Harbor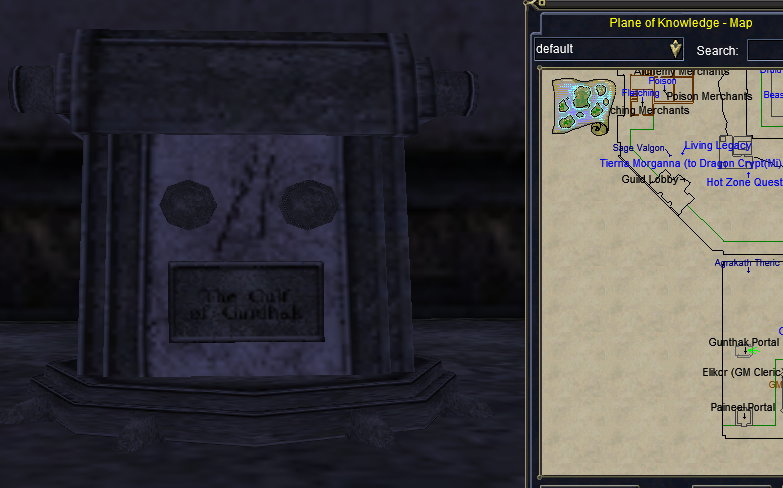 From Plane of Knowledge you'll want to take the Gunthak stone which is found immediately south of where you port in/the Guild Lobby entrance. In other words, it's the western most stone in the "evil section" of Plane of Knowledge.
Take that stone to be ported to Gunthak's Harbor. From here it's semi-dangerous run over to Dulak's Harbor. You'll definitely want invis or something to boost your movement speed otherwise you could end up dead before even reaching Dulak's Harbor!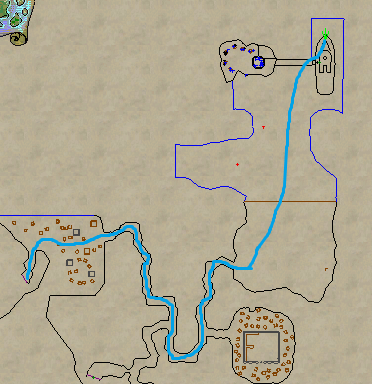 For those of you that are here for the CoTF Dead Hills zone - once inside Dulak's Harbor you'll find the zone line to Dead Hills on the Stormwave boat to the south. It's a really short run and if you're using Goodurden's map pack it should be marked on your map. If it isn't use my Dulak's Harbor SoD Leveling Guide below - that has a map with it marked on it.
Return to Dulak's Harbor PoP - TSS era Leveling Guide
Return to Dulak's Harbor SoD (Post Mercenary) Leveling Guide
Return to CoTF Dead Hills Gribbles HAs Walkthrough