How to reach and travel through Heart of Fear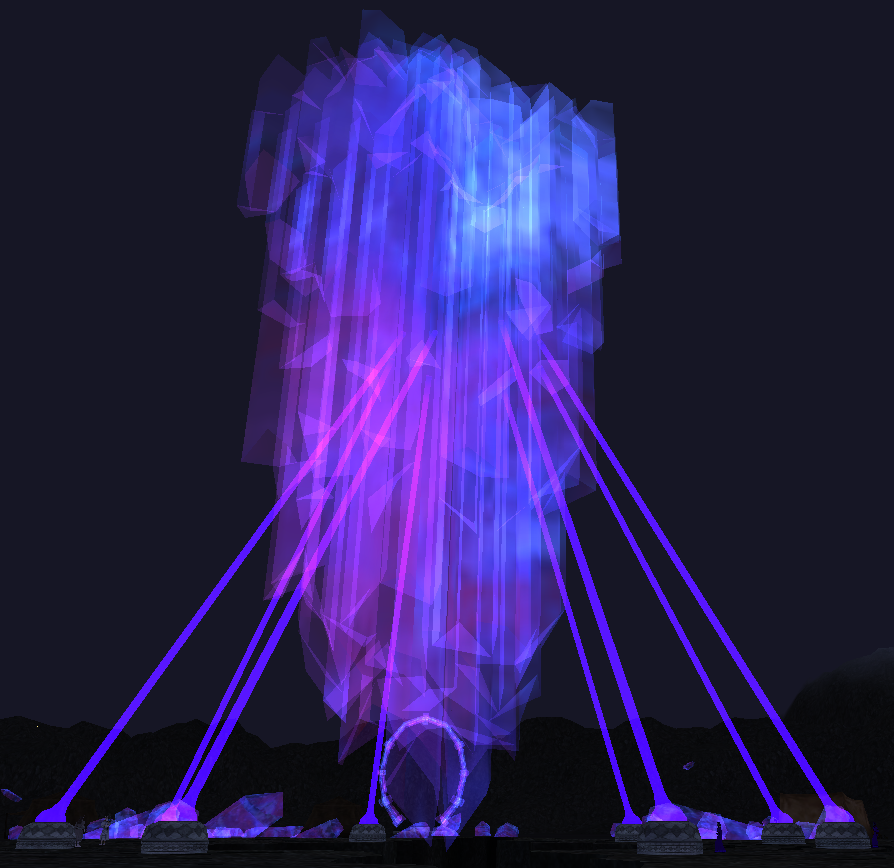 Reaching Heart of Fear: The Epicenter is no easy task! Before you decide to do any Heart of Fear zones you're definitely going to want both IVU and IV (Invis and Invis against Undead). Without both of these some of the enemies in these zones will see you. With both of them you'll only have to worry about the named enemies attacking you first.
Navigating these zones is also no easy task. From the map below you can see that this zone is basically one massive maze. You start in the center of it and you have to travel to any of the blue circles you see displayed on the picture below. All of them will take you to the next zone, Heart of Fear: The Rebirth.
Once you reach Heart of Fear Rebirth your goal this time is to travel to the center of the zone. Depending on which of the blue circles you took in Heart of Fear: The Threshold determines where exactly you'll end up at in Heart of Fear: The Epicenter. They're all basically the same distance run which is why I didn't bother specifying a route for you to take.
The zone line for The Epicenter is found at the bottom of the huge cavern that's in the center of The Rebirth. Be careful you're not lagging or running off the cliff with a group of boxes cause if you do a whole bunch of them will die. It's important to remember this piece of information in EQ...
If you're lagging/have low FPS you'll end up flattening yourself out on the ground instead of taking a miniscule amount of damage like usual. This is exasperated if you're a boxer since all but your main character will usually have low FPS. Dropping this distance with below 45 FPS has a high liklihood of spelling your demise.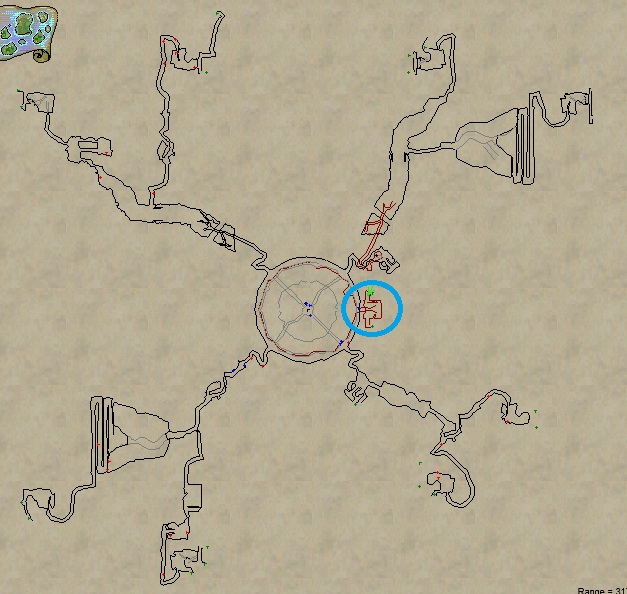 Click the map to enlarge it.