A Dangerous Mission - Act 4 Side Quest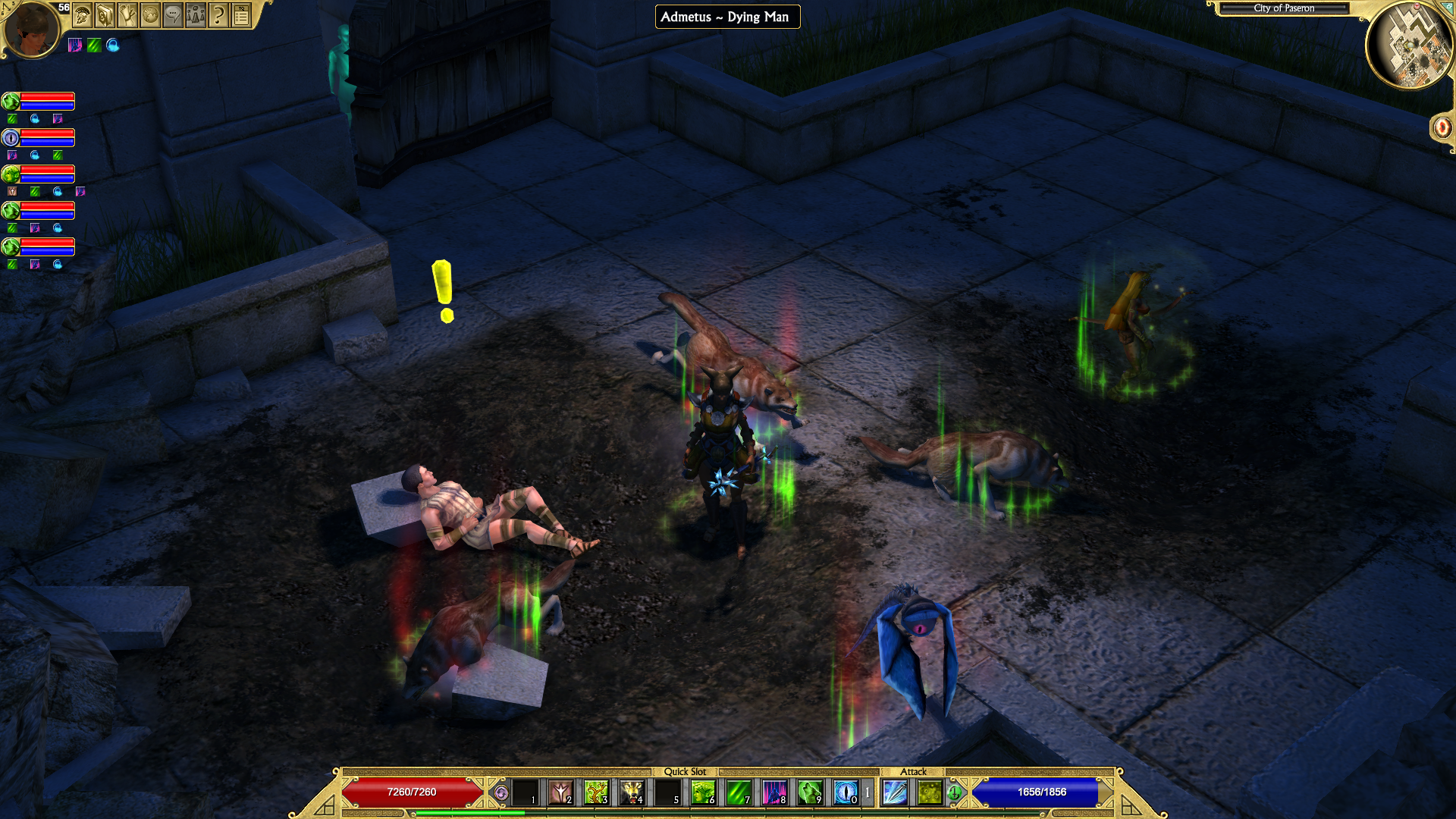 Start Location: Epirus ~ Refugee Camp/City of Paseron
Quest Location: Epirus ~ Refugee Camp/City of Paseron
Objective: Speak with Admetus then bring his satchel to Pisistratus in Epirus
To begin this quest you will want to speak with Admetus in the City of Paseron. You can find Admetus in the northern portion of the sitting lying on the ground (pictured above), speak to him to begin this quest. If you're having trouble locating Admetus use my map screenshot below.
All you need to do for this quest is to port back to Epirus and speak with Pisistratus (pictured below), the guy standing next to the merchant. Speaking with Pisistratus will complete the quest and you'll receive your reward.
Note: Completion of this quest will allow you to begin Admetus Among the Dead later on in Act 4. If you do not complete this quest then you will be unable to speak with Admetus later.

Bring Admetus' satchel to Pisistratus in Epirus (pictured above) to complete the quest.