Amren's Vision - Act 2 Side Quest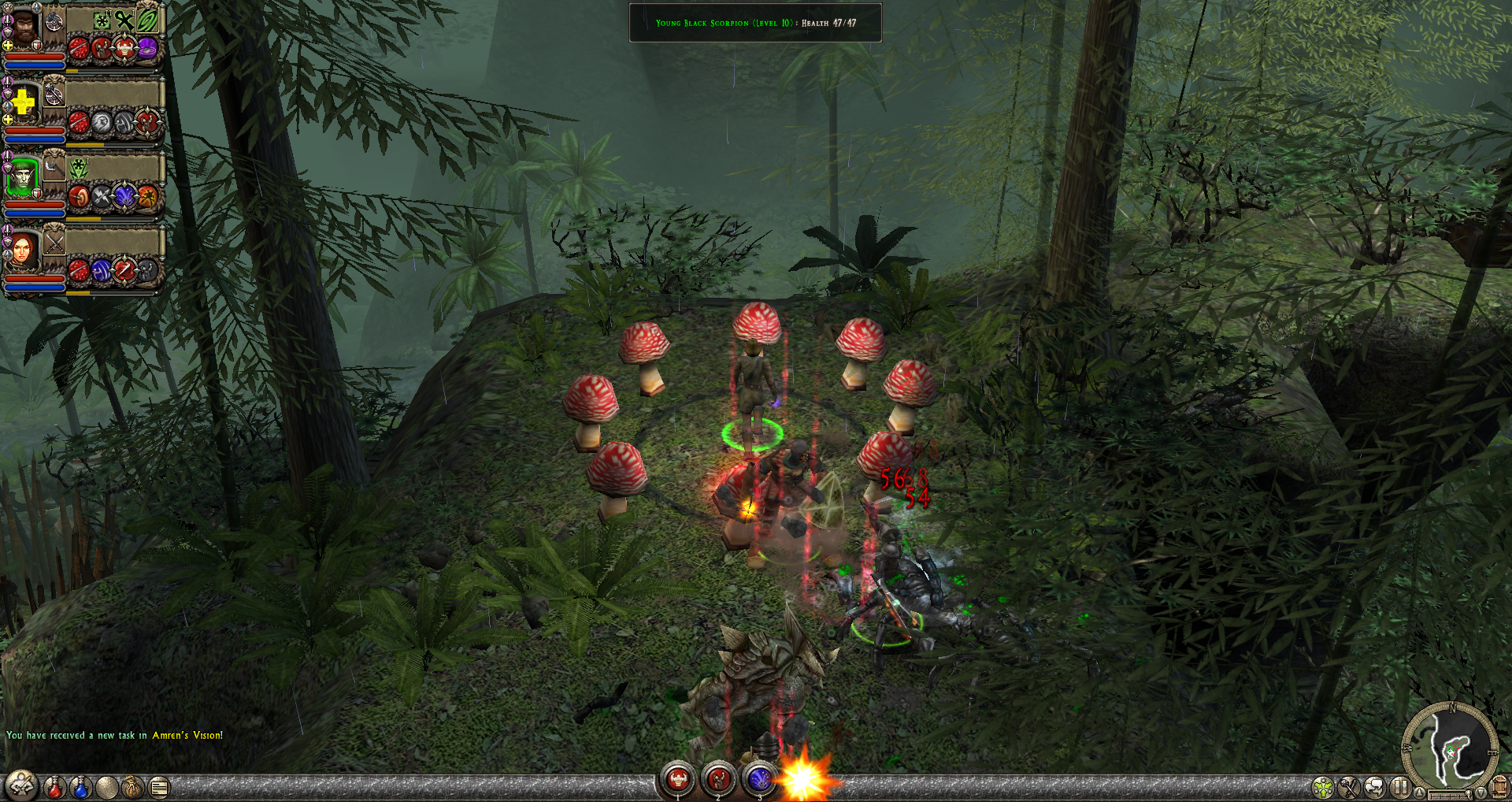 Location: Multiple Areas
Closest Portal: Multiple
Objective: Bring Amren to each Mushroom Circle & Enter it
Reward: Random Loot, Gold & Books for Lore of Aranna
Amren's Vision begins by approaching any of the four Mushroom Rings that you can find throughout the game. This quest is Amren's Companion quest and can only be started with Amren in your party; you will also need Amren in your party when you visit each Mushroom Rings.
Once you discover one of the Mushroom Circles the rest (usually) will be marked on your map with a silver star making them very easy to find. All of the Mushroom Rings are within a short running distance of a Teleporter as well.
Below I have included a succicnt list of where you can find each Mushroom Circle as well as the closest Teleporter. If you're having trouble locating any of the listed Mushroom Circles then scroll down a bit further to find map locations of each one along with the explanation for the final portion of this quest.
Mushroom Circle #1: Southern Greilyn Jungle
Mushroom Circle #2: Southern Vai'lutra Forest (North)
Mushroom Circle #3: Garden of the Ancients (South)
Mushroom Circle #4: Eastern Plain of Tears
Inside each dungeon underneath the Mushroom Circles you'll find a book which is involved in The Lore of Aranna Side Quest as well as a Statue and Big Chest. The Big Chest will typically have some Gold and an item inside and the Statue is what you need to click on to complete the task.
Clicking on all 4 Statues will activate the portal found in the center of each shrine. Once the portal is active you'll be able to travel to each shrine through this portal as well as to a new fifth shrine which will contain your rewards for this quest.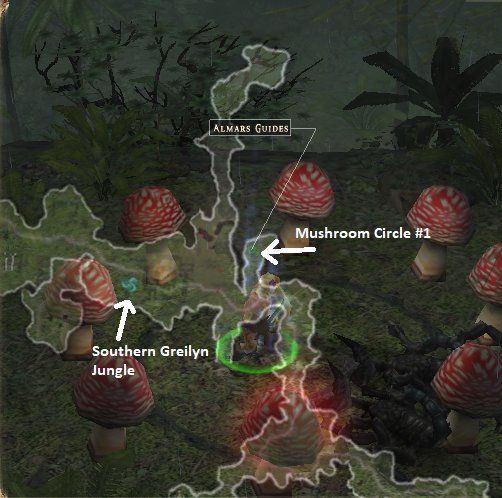 Southern Greilyn Jungle Mushroom Circle

Southern Vai'lutra Forest Mushroom Circle

Garden of the Ancients Mushroom Circle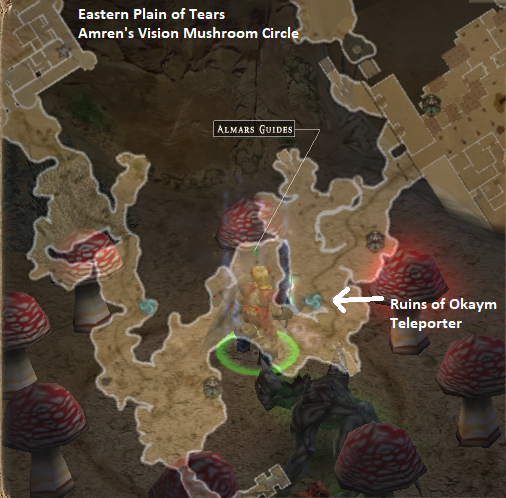 Eastern Plain of Tears Mushroom Circle