Hunt for the Lost Dwarves - Act 1 Broken World Side Quest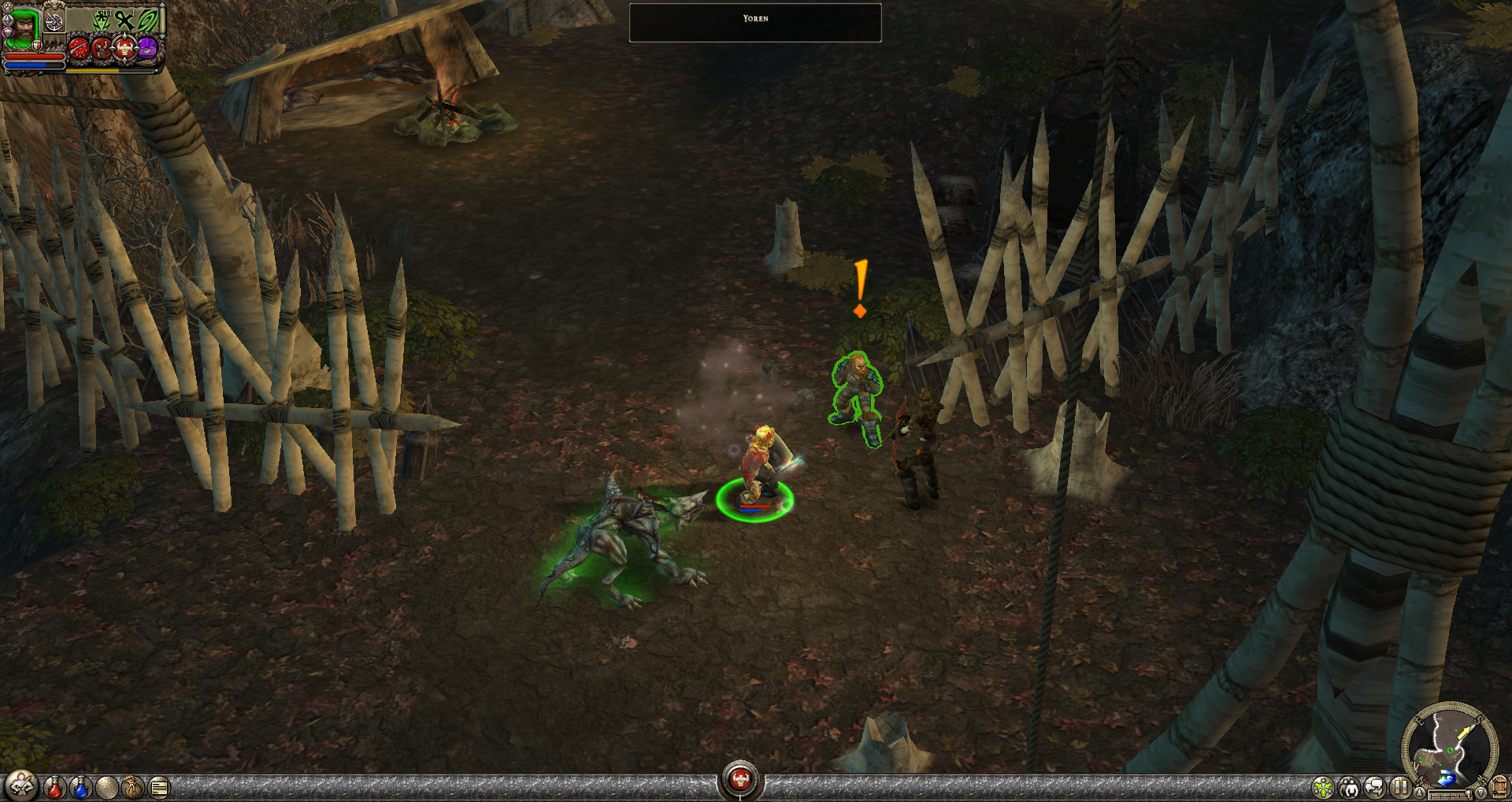 Location: The Blasted Valley & Glorydeep Enclave
Closest Portal: The Blighted Hills (North)
Objective: Bring Yoren to the mine then to Glorydeep Enclave
Reward: Glitterdelve Gloves & Yoren joins your party
Hunt for the Lost Dwarves begins by speaking with Yoren in the Dryad Outpost and is the first Side Quest you will come across in the Broken World Expansion Pack for Dungeon Siege 2. During this quest Yoren will join your party and the second half of this quest will act as his Companion Quest; meaning you'll need to have him in your party for each update in this quest.
For the first part of this quest you're going to want to travel as far south as you can go in The Blasted Valley. Just before the Blighted Hills zone line you'll find an abandoned mine (pictured below) with some evidence of dwarves having lived there. When you venture inside of this mine and search the small room on the northern side you'll update the quest.
After returning to Yoren and telling him about what you found he'll insist on joining you at which point he becomes a playable character. With Yoren now in your party you'll want to return to this mine and go inside of the same room that updated the quest previously.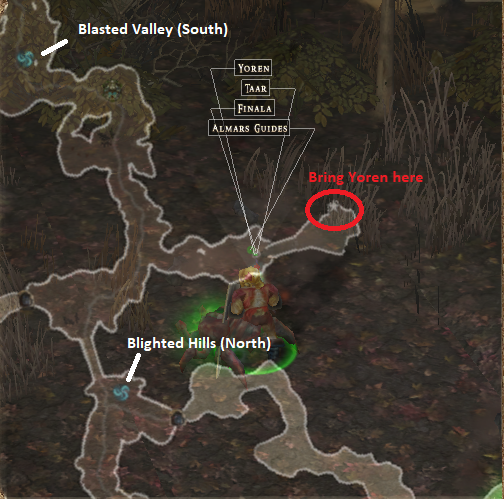 Once you've inspected the Abandoned Mine with Yoren and updated your quest you'll be able to kick him out of your party until you make it to Part 3 of the Broken World Expansion Pack. The next task for this quest is completed inside of the Glorydeep Enclave which you don't reach until Part 3.
When you've finally made it to Part 3 of Broken World you'll want to add Yoren to your party and bring him to the Glorydeep Enclave. Here you'll find a dwarf by the name of Rockmover (pictured below) that you'll want to speak with while Yoren is in your party to complete the quest.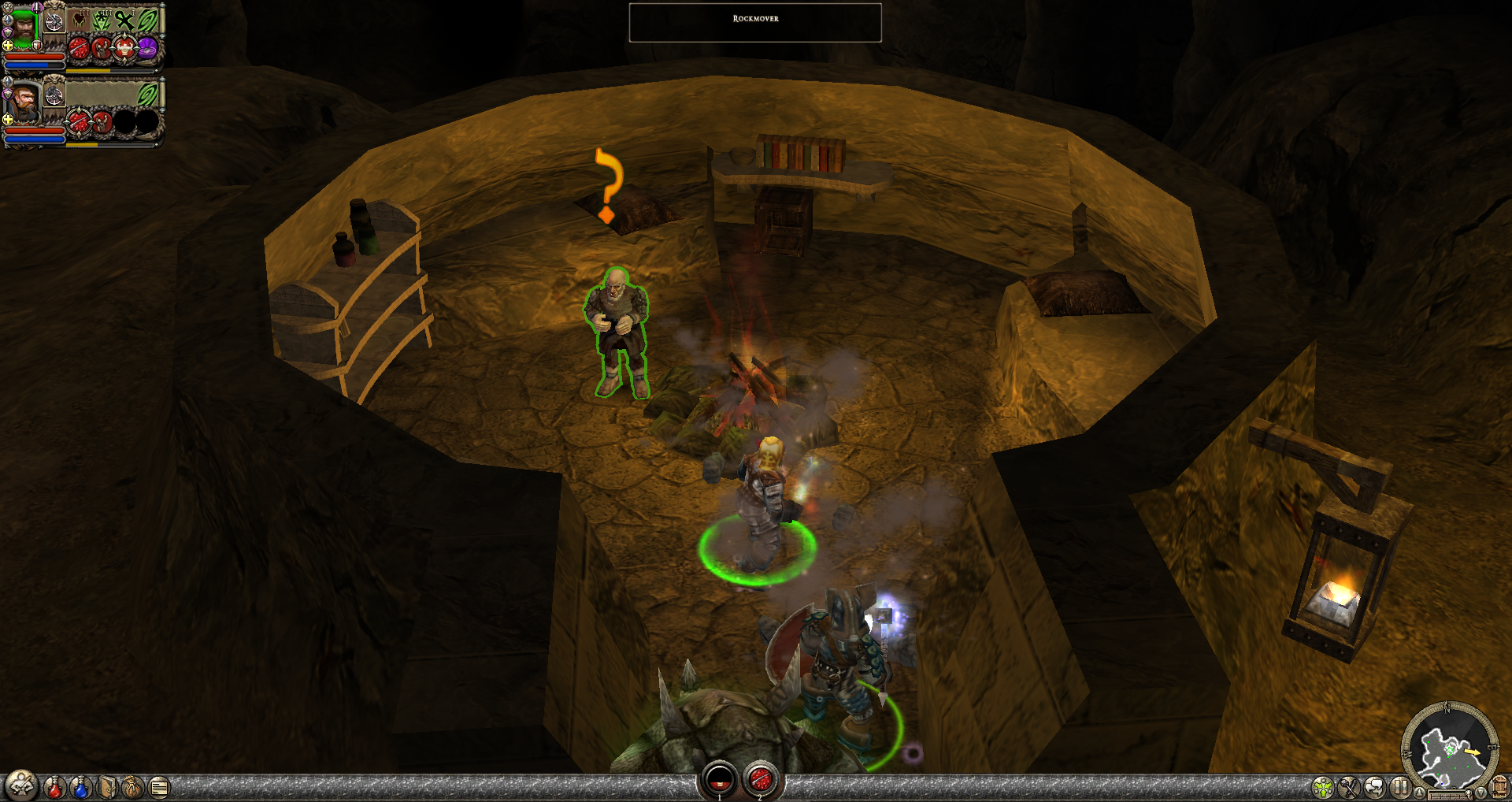 Rockmover in the Glorydeep Enclave.