Jurassic Park Tips/Tricks/Cheats/Codes
This page here will share minor tidbits, tricks, cheats and hints about Jurassic Park. As with many of the other guides on my website these are designed to be very google friendly. If you're stuck, and googling to to get done a certain part of the game, that's hopefully how you found this guide!
Jurassic Park Game Genie Codes
Jurassic Park Pro Action Replay Codes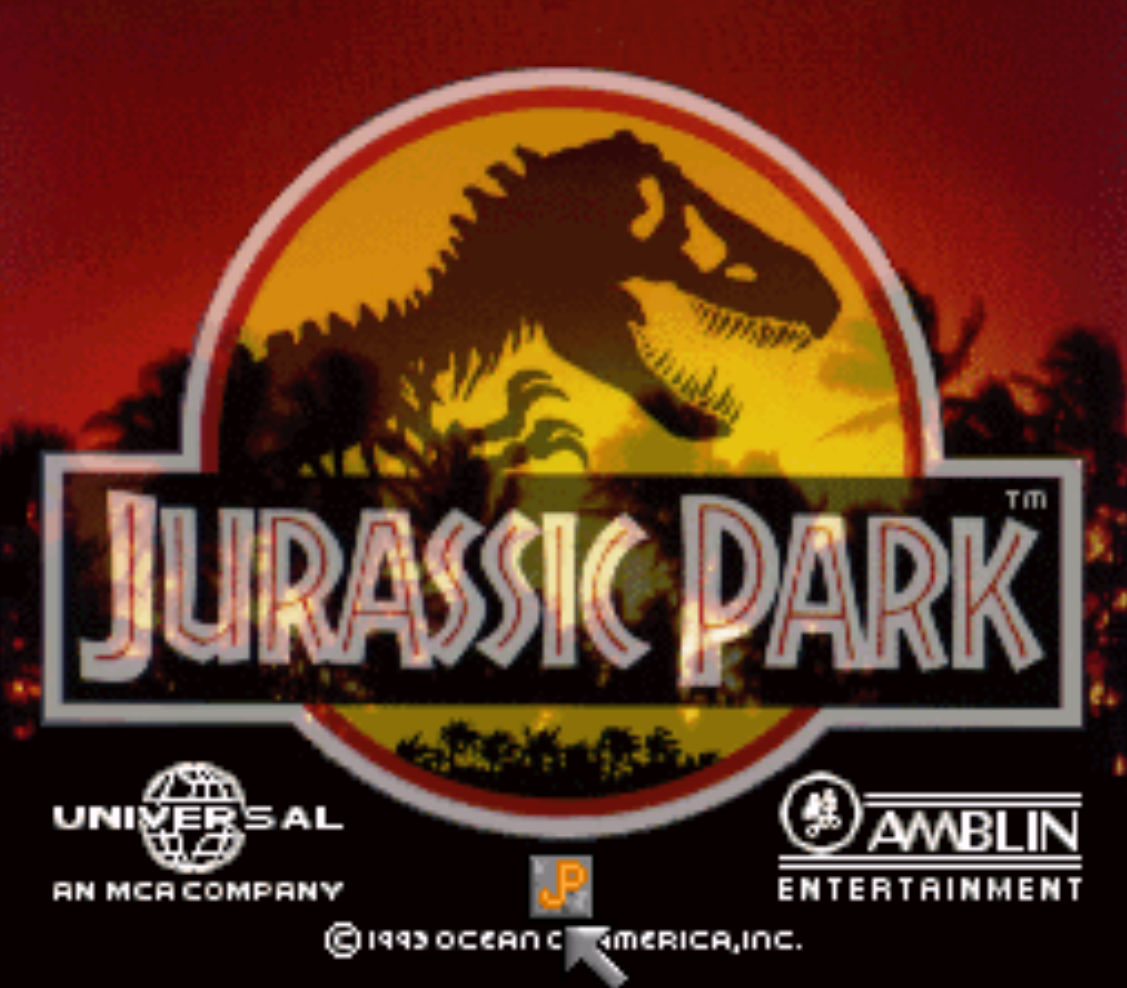 Jurassic Park Game Genie Codes
These are all of the Game Genie codes I have found for Jurassic Park.
Start with 4 Lives: D72E-3DD9
Unlimited Lives: C26A-4700
Cattle Prod Energy Recharges to about 3/4 full when outside: F682-CFAD
Cattle Prod Energy Recharges to about 1/2 full when outside: FD82-CFAD
Unlimited Cattle Prod Energy Outside: C285-C76D
Unlimited First Weapons when Outside: C2CB-3407
Unlimited Second Weapons when outside (except Gas Grenade): 8289-4DAD
Cattle Prod recharges to 1/2 when inside: EDEA-4767
Unlimited Cattle Prod Energy when inside: C282-4B65
Unlimited First Weapons when inside:
3CC4-3C65
3CCA-36D5
Unlimited Second Weapons when inside (except Gas Grenade): C2C6-3BD1
Unlimited Continues with 4 lives: C2B8-C4D0
Start with only 1 egg needed: DF23-3469
Return to Snes Walkthroughs Home Page