Toxxulia Forest - Classic Leveling Guide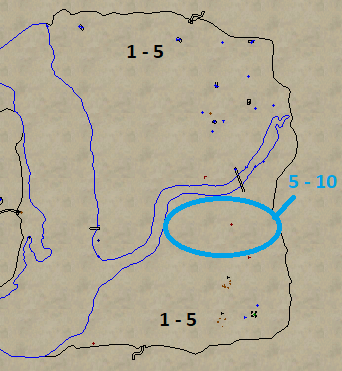 The Toxxulia Forest is the Erudite noobie zone that's located on the Odus continent. Originally this zone and the Kerra Islands were two different locations but some point in the last decade Daybreak/SoE merged Toxxulia Forest and the Kerra Islands together.
Erudite players 1 - 5 will find tons of lower level enemies patroling around the zone to kill, avoid the kobold camps until you're about level 5 or unless you have a group. Once you reach the early teens (or if you find a group before that) you'll be able to hunt on the Kerra Islands which have enemies mostly between the levels of 14 - 22.
Additional Zone Information
- Wizards and Druids can port to Toxxulia Forest; there are also Nexus Spires here. If you don't have a porter the only way here is through Erudin or Paineel, those locations you'll need to reach through boat.
Toxxulia Forest Allakhazam Zone Information
Toxxulia Forest P99 Zone Information