Classic Leveling Guide - North Ro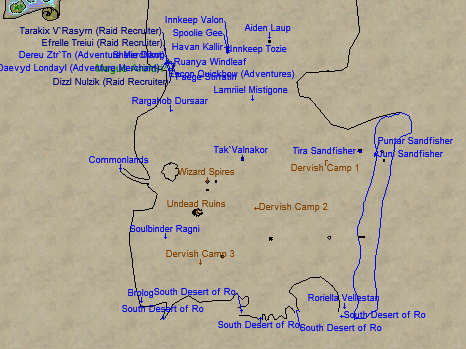 7/2/17 - I honestly do not know much about this zone so this page won't be very descriptive or informative. If you have any information about this zone you'd be willing to share with me please post it in the comments section below. Nameds, camp locations, important and useful quests that take place here... Anything useful that you know.
Additional Zone Information
- North Ro can be reached a variety of different ways, Commonlands being the most common way taken to get here. East Freeport is another way, Freeport Sewers, Iceclad Ocean (velious transportation) and South Ro.
- As mentioned above, North Ro provides transporation to Iceclad Ocean, on the Velious continent.
North Ro Allakhazam Zone Information