Animal Crossing Guides
This page here is dedicated to Animal Crossing, one of the Nintendo Gamecube's exclusive titles. Animal Crossing is a social simulator type game, very similar to Harvest Moon and the Sims. Unlike those two games though, Animal Crossing runs in real time. It uses the Gamecube clock and 1 minute in game is 1 minute in real life.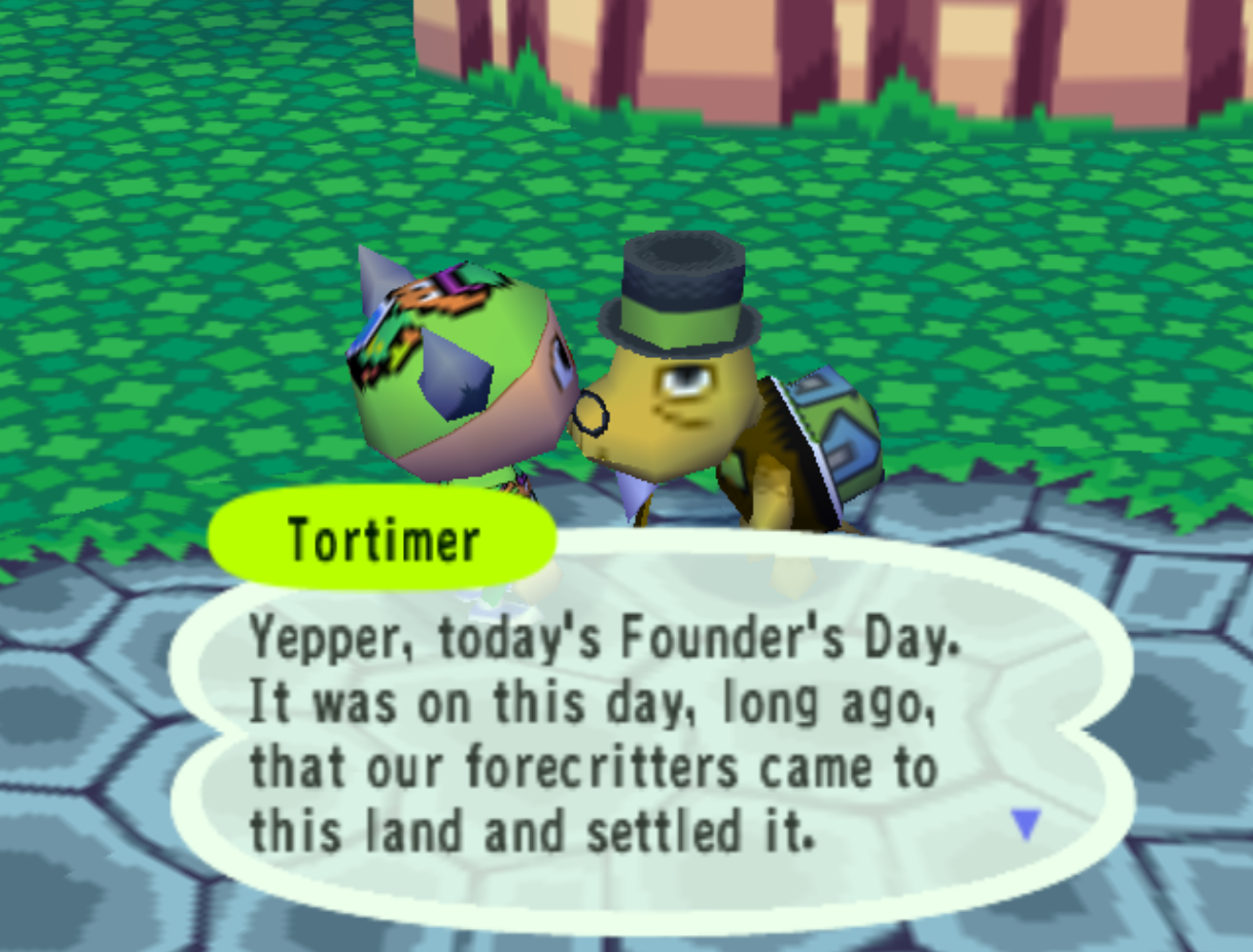 August 12th Meteor Shower 6:00 - 9:00pm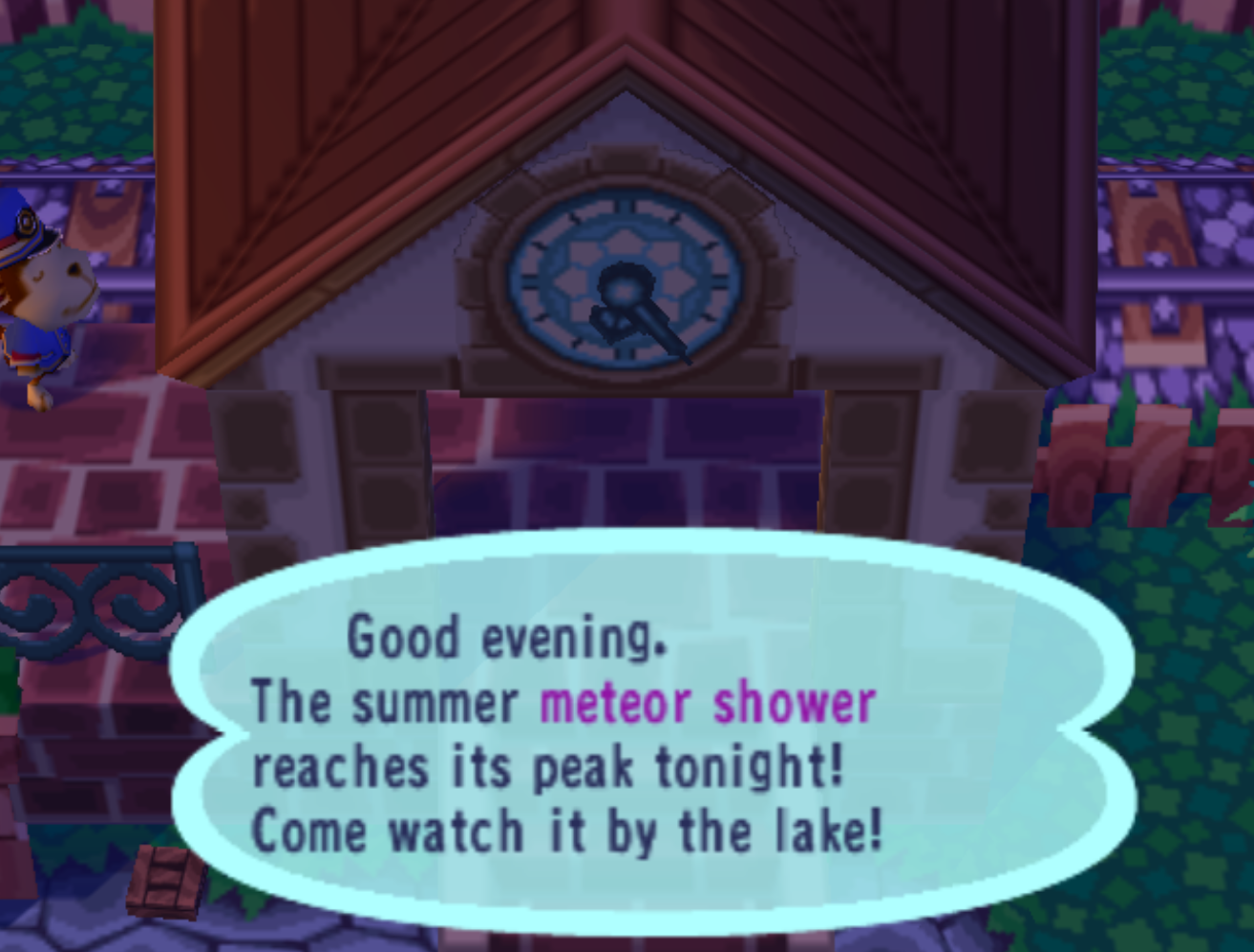 October (Random Day) Harvest Day
October - Explorer's Day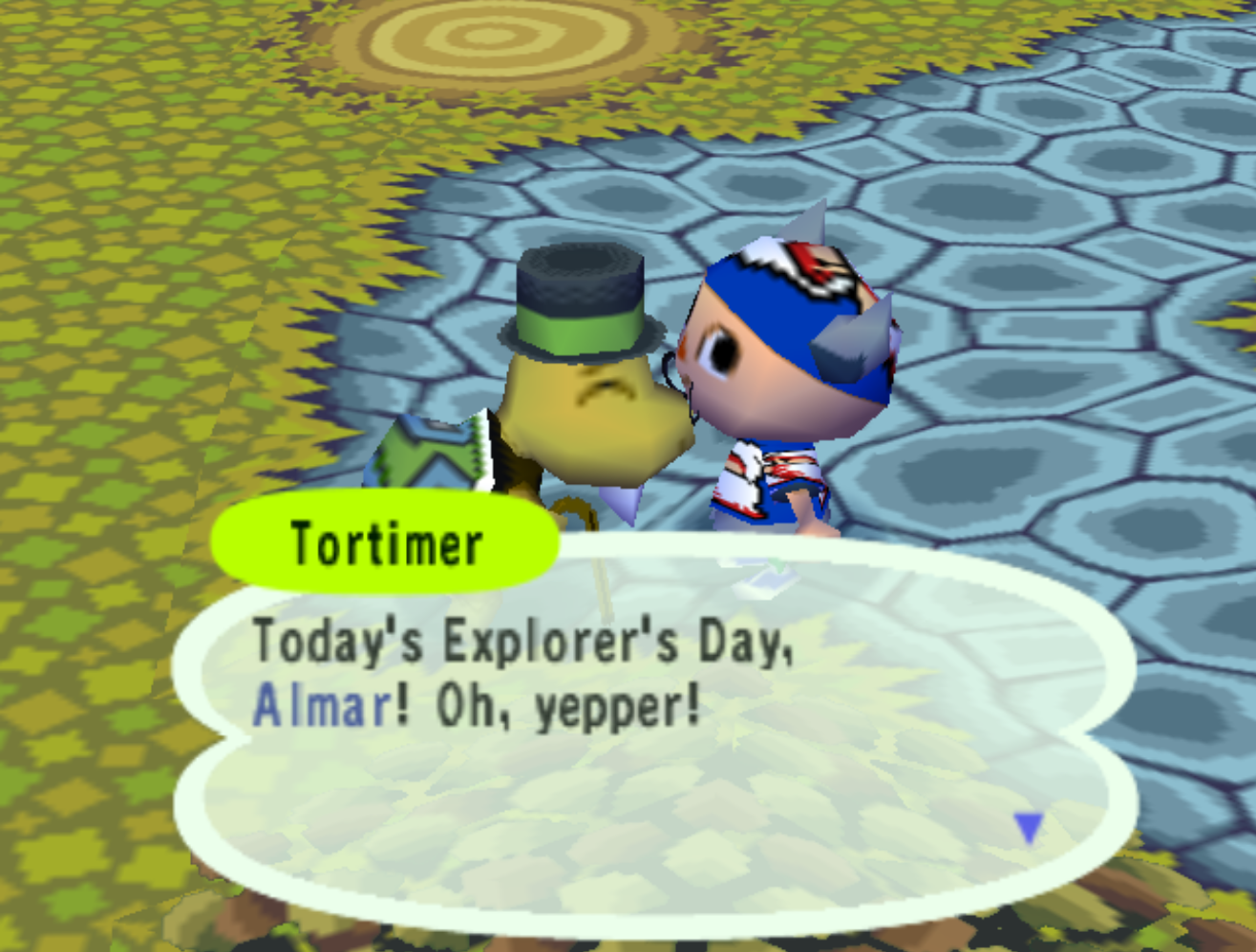 Speak to the Mayor for a Bottled Ship for your home.
October 31st Halloween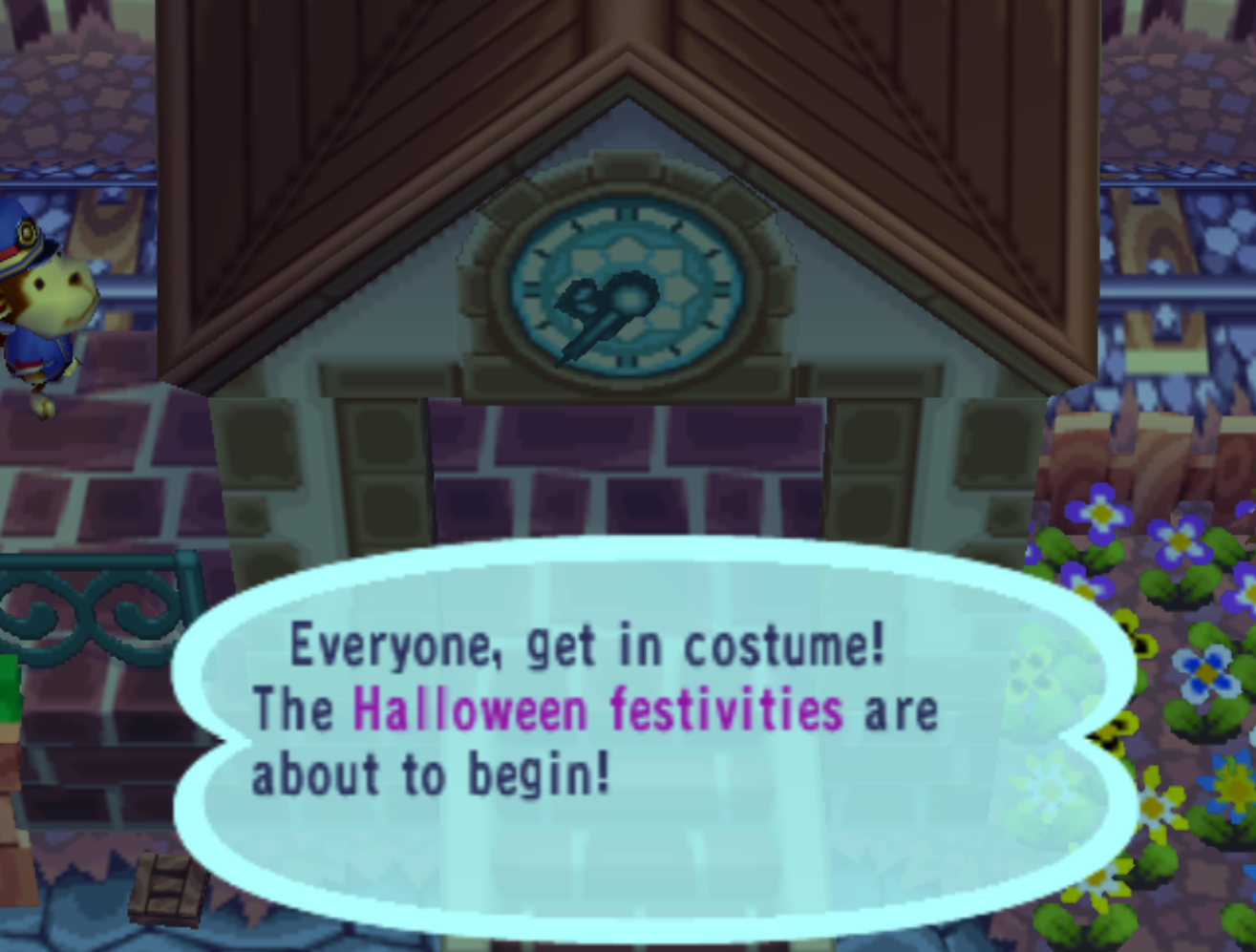 - Jack is found in a random acre of your town
- He is the only NPC that doesn't chase you
- After giving him candy one time you have to find him again to get another item. His location is random each time
- Running into villagers changes an item in your inventory into a useless Jack in the box
November 23rd - Harvest Festival (Fourth Thursday in November)
3pm - 9pm+
Speak to the mayor at the Wishing Well for the Cornucopia and grab the silverware from the table. After you do these things you'll want to find Franklin in your village. He is always hiding behind something and you only need to approach him to trigger a scene you don't need to actually spam the talk button or speak to him.
Franklin will give you a piece of Harvest Furniture in exchange for silverware. You can keep repeating this as many times as you'd like, just go pick up a new set of silverware and hunt down Franklin as many times as it takes to get the Harvest pieces you want.
November 24th - Sale Day (Fourth Friday in November)
All day