Abirik Cham 1
In Skies of Arcadia Legends there are two types of Chams, regular ones which you can find all over the world and Abirik Chams of which there are only three in the entire game. This page covers the very first Abirik Cham that you can obtain in the game. It comes from a ship that roams around the skies just south of Horteka.
The ship itself is fairly easy to find - I marked out the path that it can be found roaming on the screen shot below. The only difficult part of this quest is to collect 10 Sky Sardis and bring them to the person that's on this ship. That's all you need to do in order to be rewarded with the Abirik Cham.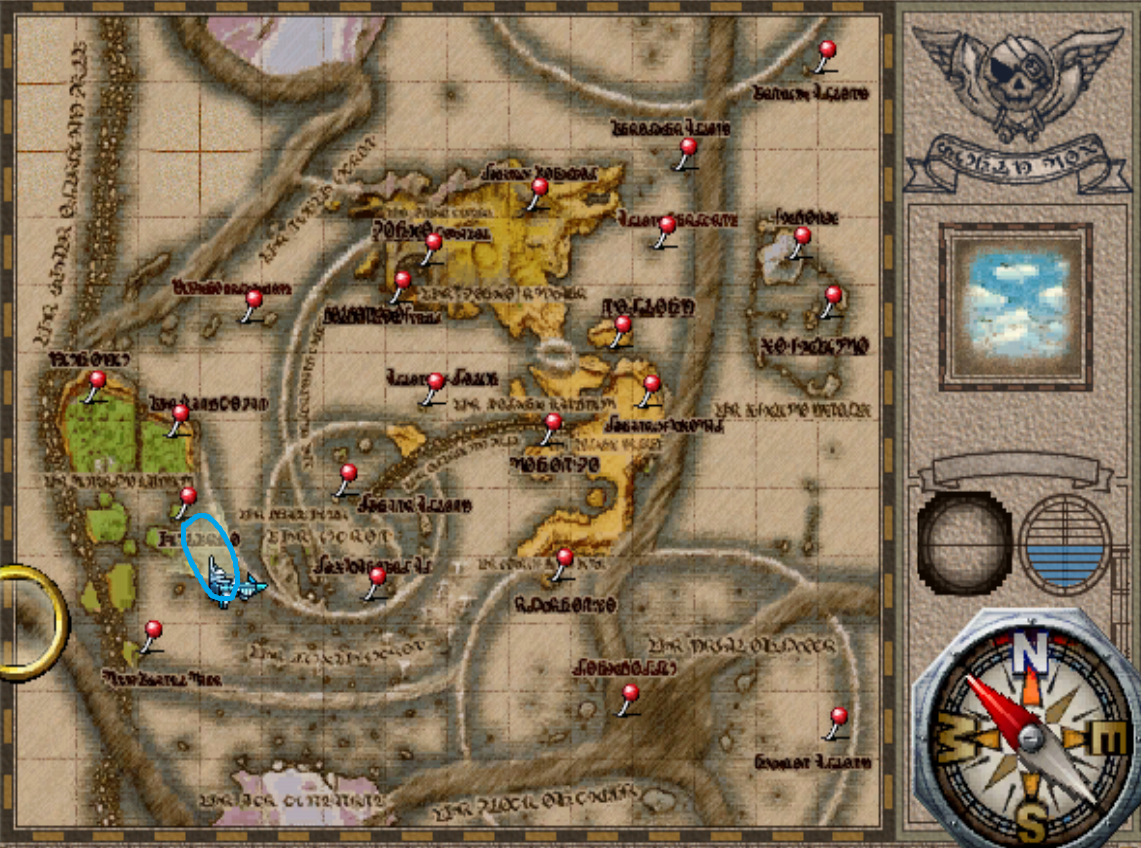 You can find the Sky Sardis by flying through the schools of fish that you find swimming around throughout the sky. The most common type of fish to fly through up here (and plentiful) is Sky Sardis. If you're having trouble finding them I recommend you check the areas around Ixa'taka as well as South Ocean if you're still having trouble.