Blood Omen 2 Gamecube Walkthroughs & Guides
Blood Omen 2 is an action-adventure video game developed by Crystal Dynamics and published by Eidos Interactive. It's the fourth title in the "Legacy of Kain" series. It was released for the PlayStation 2, Xbox, Microsoft Windows, and GameCube consoles in 2002.
Blood Omen 2 bridges the stories between the original Blood Omen and Legacy of Kain: Soul Reaver, but it takes place in an alternative timeline which was created by the events of Soul Reaver 2. Hundreds of years after Blood Omen, Kain continues his ascent to power while being opposed by vampires and the minions of The Sarafan Lord.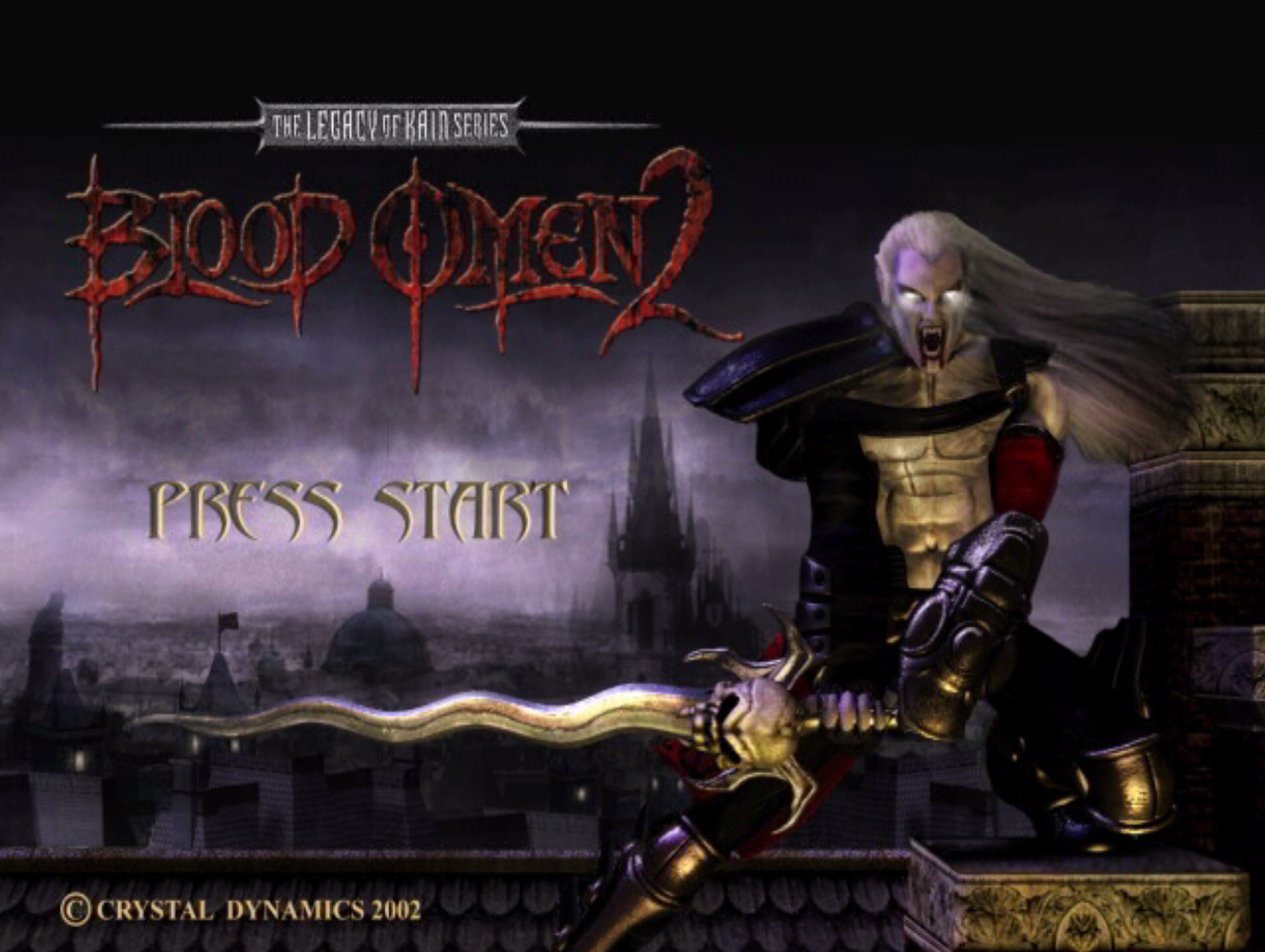 Blood Omen 2 US Action Replay Codes
Blood Omen 2 UK Action Replay Codes
Main Menu Cheat Code
Use the following code at the Main Menu and when you begin a new game you'll be given the Soul Reaver and Iron Armor by default.
Start a New Game with Soul Reaver and Iron Armor - Z, R, L, B, X, Y
Return to Gamecube Guides Index