The Royal Caravan - Act 2 Story Quest
The Royal Caravan is the fourth Story Quest in Act 2 and begins after you complete The Elen'lu Isles by speaking with Finala. This is another very short and very linear quest. You'll have two quest objectives for this quest, the first will be to find the destroyed caravan in Southern Vai'lutra Forest and the second will be to find the Vai'kesh Sanctuary.
At this point in time there will be a couple Side Quests that you can complete in the area too. If you are playing on Veteran or Elite difficulty and you already have Eva in your party you'll also be able to start her Companion Quest right when you find the caravan, Evangeline's Folly.
Side Quests Available:
Lothar's Innocence
Finala's Contempt (Can do most of it now)
Amren's Vision
A Servant's Haunt
You can find the caravan we're looking for right next to the Southern Vai'lutra Forest (South) Teleporter, it's impossible to miss. Once you update your quest here you'll want to head over to the Vai'kesh Sanctuary which is southeast of the caravan. Follow the path south until you hit the gate with Vai'kesh blocking it and then go east to find the Vai'kesh Sanctuary. It's a linear path and you are funneled right to this location.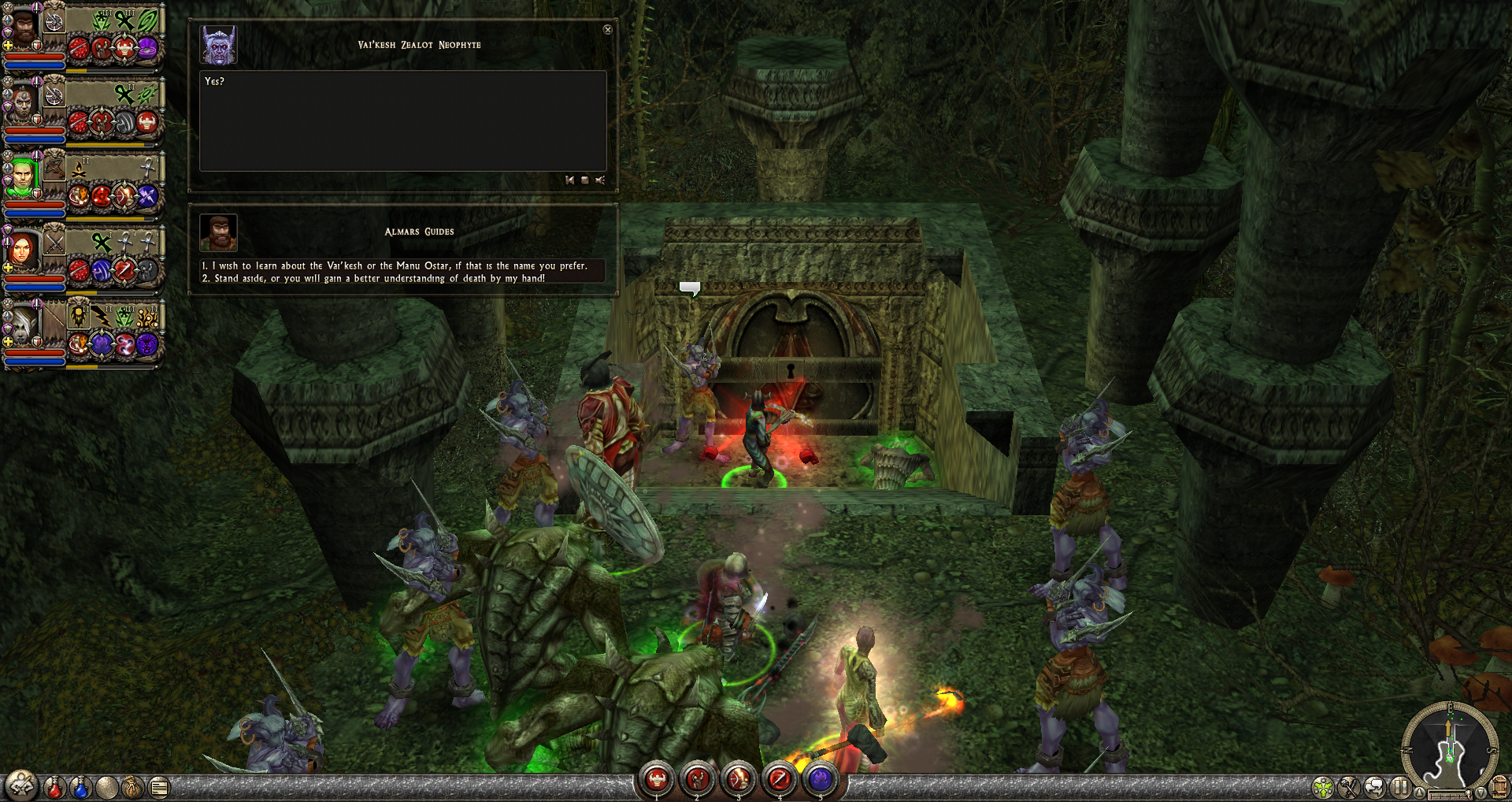 When you arrive at the Vai'kesh Sanctuary you'll have two options for entry, you can threaten the guard and make everyone immediately hostile or you can enter peacefully and speak with the leader. No matter what option you choose you'll still get the same result in the end, the leader will flee and all Vai'kesh will become hostile.
It's better to make them hostile at the start so you're not surrounded when they become hostile to you in the heart of their colony. Regardless of what route you choose, once the Vai'kesh become hostile to you this quest will end and you'll begin the next quest, The Vai'kesh and the Aegis of Death.